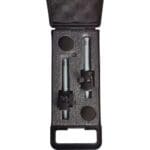 The Samson C02 condenser microphones deliver high audio performance while remaining cost effective. Delivered as...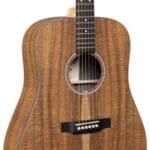 New Style 28 mother-of-pearl pattern fingerboard inlay steps up the D-X1E, lending a bit of...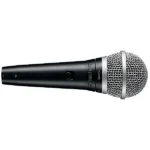 Shure PGA48-QTR Vocal Microphone with XLR to 1/4" Cable The PGA48 delivers excellent sound for...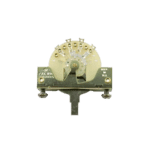 Allparts Switch Tele/strat 3w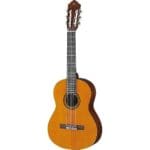 Yamaha CGS102 Small Scale Classical Guitar This is Yamaha's smallest instrument. But don't let the...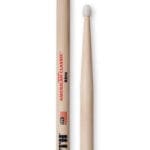 Vic Firth American Classic Hickory Nylon Tip 8D Drumsticks. For the 7A player looking for...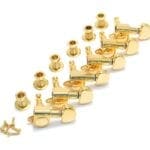 Grover Mini Rotomatic 6 inline tuning keys in gold finish. 14:1 ratio. Great for replacement...
The new FA-115 pack offers great Fender sound and tremendous value to anyone looking to...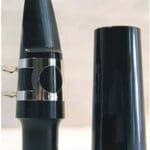 Tenor Saxophone Mouthpiece kit complete with cap and ligature Each kit comes with a quality...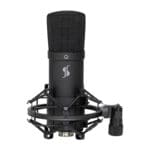 Stagg SUM45 Cardioid USB Microphone Set Stagg Cardioid USB Microphone Set is great for vocals,...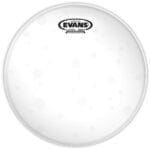 Evans 12" Hydraulic Glass Drumhead Evans Hydraulics drumheads feature two plies that sandwich a thin...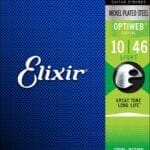 Elixir® Electric Nickel Plated Steel Strings with OPTIWEB™ Coating give you the performance of a...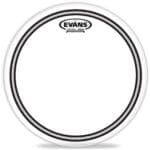 Evans EC2S Clear SST Drumhead Evans™ EC2™ series features two plies of 7mil film with...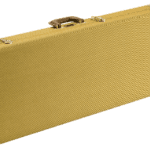 Classic Series wood cases are a stylish and dependable way to protect your Fender® electric...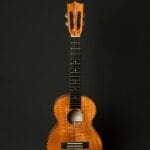 Kamaka Victor Litz Music is now an authorized Kamaka dealer. We are super super excited....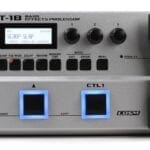 The GT-1B gives bass players a massive range of pro tone-shaping power in a small...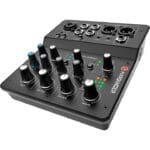 Harbinger LV7 7-Channel Analog Mixer With Bluetooth The Harbinger LV7 is a Bluetooth-enabled 7-channel mixer...
Crafted at Fender's Ensenada, Mexico, manufacturing facility, this genuine Fender Jazz Bass guitar maple neck...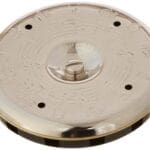 C to C 13 hand turned bronze reeds Sequential scale arrangement marked with embossed notations...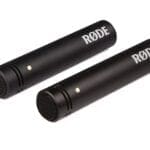 Matched pair of "pencil" microphones from Rode. The M5 Matched Pair are an ideal microphone...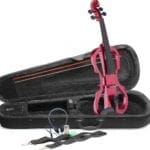 4/4 electric violin set with metallic red electric violin, soft case and headphones - Body:...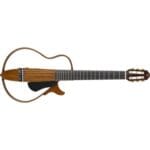 Inspired by traditional classical guitar design, the SLG200N features a slim neck, thin body, and...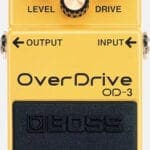 Built in the tradition of the legendary BOSS overdrives, the OD-3 OverDrive pedal gives guitarists...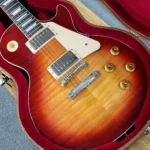 Gibson Les Paul Standard '50s 2019 - Heritage Cherry Sunburst This Gibson Les Paul Standard...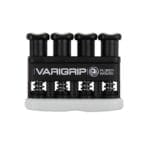 Designed to develop and maintain the strength and dexterity of your fingers, hands, and forearms,...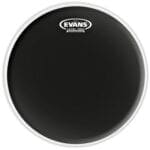 Evans Onyx 2-Ply Coated Batter Drumhead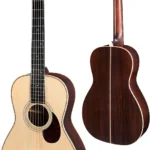 Eastman E20P Parlor Guitar Natural with Case This parlor is just right for someone...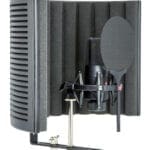 Everything you need to start recording - right now. The X1 S Studio Bundle f...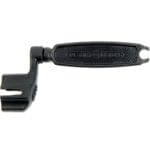 The D'Addario Ergonomic Peg Winder with bridge pin puller is precision molded and specially designed...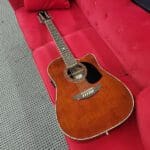 Michael Kelly MKD5012SCE 12-String Acoustic Electric - Mahogany This Michael Kelly MKD5012SCE 12-string is in...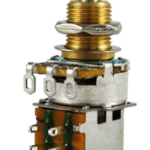 All Parts 250k push push pots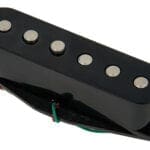 The Paul Gilbert Injector Neck Model has a modern rather than a vintage sound. The...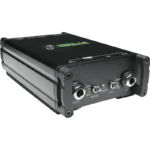 Great for active instruments like guitars and basses with active pickups and preamps, the MDB-1A...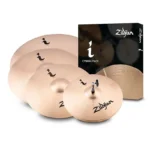 Hit the stage with the Zildjian I Series Pro Gig cymbal set. The Zildjian I...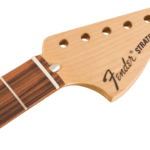 Crafted at our Ensenada, Mexico manufacturing facility, this genuine vintage-style 3-bolt Stratocaster® guitar neck features...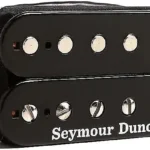 Our original high output ceramic humbucker, the Duncan Distortion bridge model is perfectly suited for...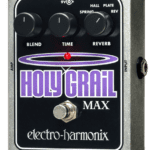 The Holy Grail Max shares the Holy Grail's remarkable Spring and Hall reverbs. Then we...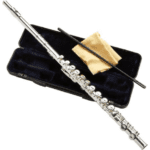 Student Flute with case and extras Silver-plated headjoint, body, foot and keys Closed holes C...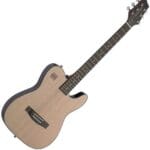 The James Neligan 4/4 Model Electric Solid Body Folk Guitar with a cutaway and Spruce...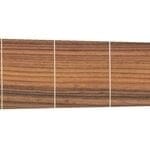 Crafted at our Ensenada, Mexico manufacturing facility, this genuine Fender fretless Jazz Bass neck features...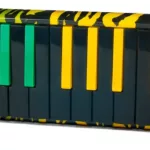 We made a special purchase on a bunch of these now on sale only $75...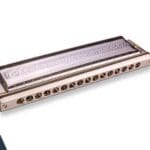 The Big Chromatic When it came on the market in 1938, the 64 Chromonica was...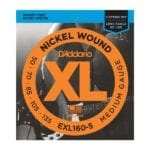 EXL160-5 is the 5-string version of D'Addario's top-selling heavy gauge bass string set. With the...
PRS SE Singlecut - Sunburst Upgraded with Dragon II Pickups, with Bag Guitar is in...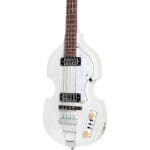 Hofner Ignition Series Violin Bass - Pearl White For accurate shipping quote, please message us...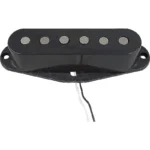 Recommended for all positions, or bridge position with standard single coils in neck & middle....
Oasis Case Plus+ Humidifier OH-14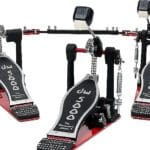 DW 5000 Series Accelerator Single Bass Drum Pedal DWCP5000AD4 - Black / Red AN INDUSTRY...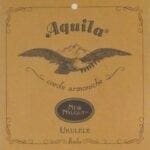 Aquila Soprano String Set with Low G Nylgut. Has elevated resistance to wear under tension,...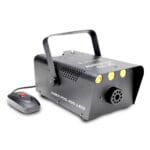 Amber Fog 400 LED UPC#: 817175010686 Advantage Points: 50 Redemption Points: 1000 SKU Amber FOG...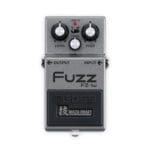 Boss FZ-1W Waza Craft Fuzz Guitar Effects Pedal Redefined Vintage Fuzz and Versatile Modern Tones,...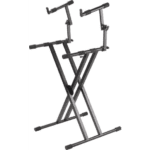 Proline PL402 2-Tier Double X-Braced Keyboard Stand Standard Double X, double tier. The 2-Tier Keyboard...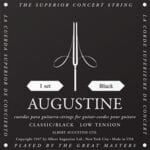 Augustine Nylon Strings Low Tension Blacks Set
Some players find the traditional Strat® bridge pickup sound clear and sparkling, while others think...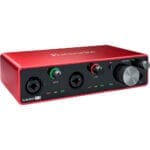 CALL FOR AVAILABILITY Studio-quality sound for all your instruments. Sitting on the desks of...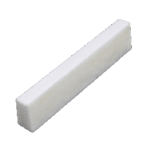 Allparts Nut Bone Blank Slant BN0204000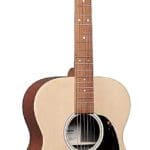 Martin 00X2E-01 Acoustic Electric Guitar - Natural with Gig Bag Brand New Martin 00X2E  We...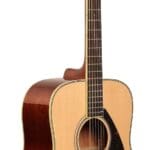 The FG has louder and stronger sound in the low- to mid-ranges, thanks to cutting-edge...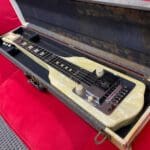 Instrument is in great shape for its age. Plays and sounds great. Electronics sound great...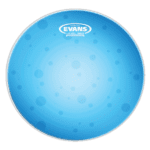 Evans Hydraulic Blue Batter Drumhead 10"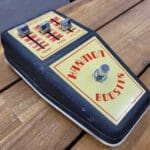 This pedal has been tested and sounds amazing. It us said to be the holy...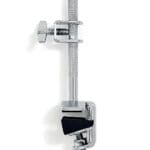 Gibraltar SC-BDDC Deluxe Bass Drum Cowbell Hoop Mount, Brand New, $24.99 + $14.99 Shipping, SCBDDC...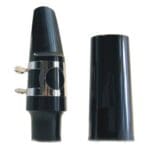 Soprano saxophone mouthpiece kit beginner mouthpiece complete with cap and ligature (clamp)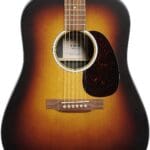 Martin took the DX1AE Macassar Burst and reimagined it. The result is the D-X2E Burst....
Summary With all the feel and tone of a high output humbucker, this is our...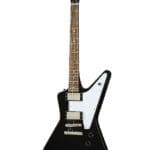 Epiphone Explorer 2022 - Ebony Brand New Epiphone Explorer in Ebony This guitar is listed...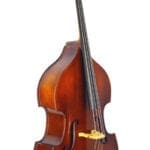 JZ Upright Bass Outfit w/ Bag and Bow 1/8, 1/4, 1/2 and 3/4 Sizes good...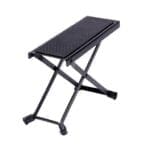 5 fixed height positions Non-slip rubber pad Folds flat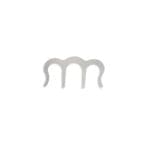 The Solution Page Holder is the solution to all your music book dilemmas. Simply insert...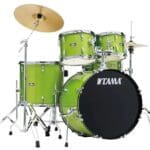 Tama Stagestar 5-piece Complete Drum Set - Lime Green Sparkle FEATURES 100% Poplar 6ply 7mm...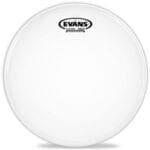 Evans G2 Clear Drumhead 14 inch Evans™ G2™ tom batter heads feature two plies of...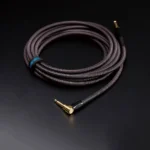 Boss BIC-P10A 1/4" TS Straight to Right-Angle Instrument Cable - 10' - Black Unmatched Fidelity...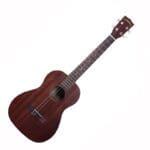 Kala MK-B Baritone Ukulele - Satin Natural The MK-B from Kala is an entry-level Makala...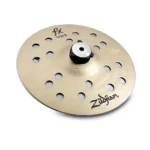 8" Zildjian EFX Stacker with mount FX STACKS The new Zildjian FX Stacks, the latest...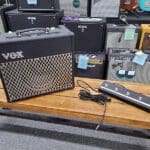 Vox VT30 Valcetronix 30 Watt Combo Amp With VFS5 Footswitch Black This Vox combo amp...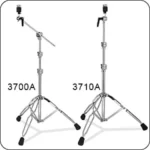 Both double-braced, 2-tiered stands offer exceptional stability and versatility. Included are player-friendly features such as...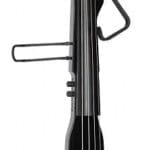 Electric double bass with gig bag, 3/4 size. This electric double bass features solid maple...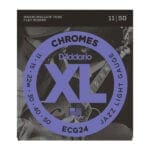 ECG24, D'Addario's best selling gauge of flatwound strings, delivers a balance of smooth feel, warm/mellow...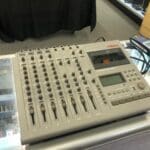 Super clean, very cool cassette recorder. Powers on and motor turns, fast forward and rewind...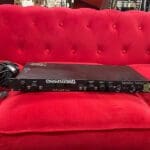 Rocktron Witchdoctor Voodu Valve: Tube driven DSP Preamp and FX Unit is in good working...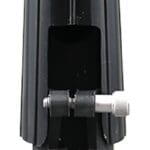 Baritone saxophone mouthpiece kit good inexpensive bari sax mouthpiece perfect for the school student that...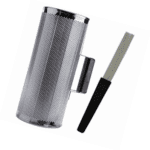 One of the percussive sounds of a merengue band. Guiras produce a strong raspy sound....
Easy to play! Durable and easy to maintain! The Goodtime banjo produces a vibrant ringing...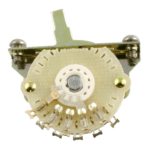 allparts tele switch 4-WAY ep4374000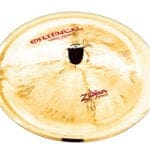 Zildjian FX Oriental 18" China "Trash" Cymbal FX China Trash 18"Bright, "trashy" China effect for...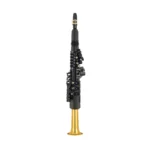 Yamaha Digital Saxophone YDS-150 Yamaha Digital Saxophone (YDS-150) These have been in very limited supply...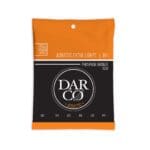 Darco® Acoustic Guitar Strings 80/20 Bronze D510 The Darco line of acoustic strings promises quality,...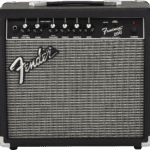 Fender Frontman FM20G 20 watt guitar amplifier The Frontman 20G brings together familiar Fender cosmetics...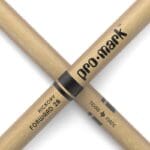 Pro-Mark TX2BW Classic 2B Hickory Wood Tip Drumstick The ProMark Classic Forward 2B drumstick features...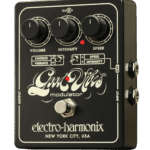 The Good Vibes recaptures the iconic chorus/vibrato effect of the 1960s in an updated pedal...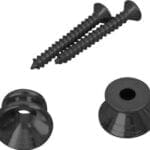 Strap Button Black with screw each $1.50 installation availabl.  We can useally install strap buttons...
This variation of the MS7311B features a U-shaped base instead of the heavy tripod design,...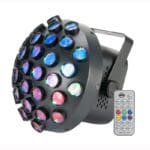 The Startec Contour is a modern mirror ball effect with multi-colored beams that crisscross back...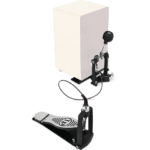 Cable driven cajon pedal with superior weight and feel that produces an authentic palm sound....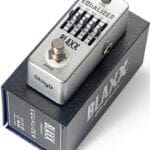 Blaxx 5-band equaliser effect pedal for guitar - Housing: Die-cast metal - Special feature: True...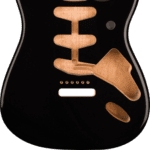 Crafted at our Ensenada, Mexico, manufacturing facility, this genuine Fender Stratocaster® guitar body is routed...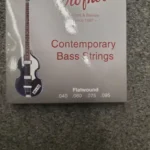 Open box short scale Flatwoods just came off a Beatles bass we figured someone might...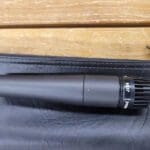 Shure SM57 Cardioid Dynamic Microphone This Shure sm57 has been tested and works well. It...
Victor Litz Music offers private music lessons in-store and online virtual All Instruments—All Styles --All Levels. We also offer the Victor Litz Music Academy of Rock group rock band program for students and adults.
Repairs available on guitars and most string instruments, band and orchestral instruments, percussion and more.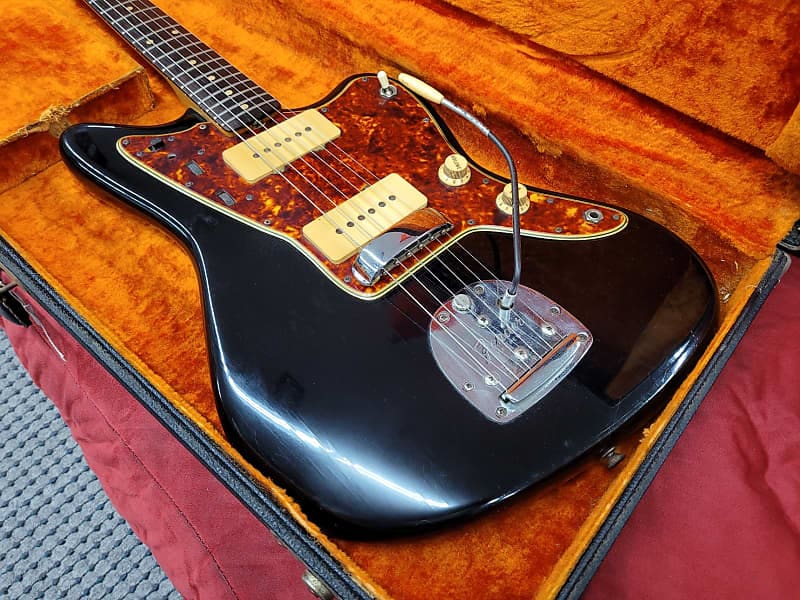 Victor Litz Music is famous DISCOUNT PRICES, special purchases, bargains. We offer all the top name brands.
CASH PAID used and vintage musical instruments and equipment. We also take trade- ins and consignments.