Available on All Instruments – All Levels – All Styles
Victor Litz offers fun and friendly private lessons that yield tangible results. Private lessons are available on most instruments, including drum, guitar, bass, piano, keyboard, banjo, ukulele, voice, brass, woodwinds, string orchestral instruments, and more.
Whether you are the parent of an excited beginner or are a skilled veteran looking to take your playing to the next level, whether you dream of playing a violin concerto or a blues lick Victor Litz has the right teacher and program for your individual needs. We offer diverse lessons for students of all skill levels in every genre. At Victor Litz, we aspire to make your lessons an enjoyable educational experience.
We strive to assist each student in achieving his or her goals while becoming proud well-rounded musicians who share our passion for the art. Lessons are $30 to $40 per week depending on teacher. Music lessons admin available by phone 10:00 AM to 7:00 PM, Monday thru Thursday $10-5 Friday, and 10:00 AM to 4:00 PM on Saturdays. Call us at (301) 948-7791.
Billy – Trumpet, Trombone, Guitar, Piano, Harminica, Voice

Dale – Bass and Guitar

Dan – Upright Bass, Electric Bass, Acoustic and Classical Guitar, Ukulele, Piano, Saxophone alto, tenor, soprano,

Dan - D.J. Performance Instruction (Special Rate) Ask for details

Frank – Banjo, mandolin

Mike - Drum set, Snare Drum and percussion

AVERY - Piano and Vocals Students starting age 7.

Charlie T—Drums & Guitar: plus recording, and beat making.
Lori -clarinet, bass clarinet, Saxophone alto, tenor

Igor – Piano, Keyboards, Drums, Percussion

John – Guitar and Bass

Grace – Violin and Piano

Jonathan – Guitar

Kathy – Piano, Flute, Guitar, Violin, Ukulele, Recorder

Kevin – Guitar and Piano

Nakisa – Violin, Cello, Viola, Piano

NAVYA - Viola, Violin, Piano. Navya G—Viola, Violin, Piano:

Jeff- Guitar

Jeff K-Drums

Matt G. - Drumset
Nancy – Woodwinds, Bassoon, Clarinet, Flute

Nathan – Guitar, Drums, Piano, Bass

Russell – Violin, Viola, and Trombone

Sonja - Piano, voice

Terry – Piano, Keyboard

Tim – Guitar and Vocal

Wesley – Classical Guitar, Rock Guitar, Bass, Voice, Piano

KAREN F—Viola, Violin, Irish Fiddle Cello, Double Bass, Alto/Tenor/Bari Saxophones, Clarinet, Soprano/Bass Clarinets, Flute/Piccolo, Trumpet, Piano, Vocals, Oboe.
Billy - trumpet, trombone, baritone, euphonium, piano, harmonica, guitar.
He has been teaching brass, piano, and guitar since 2012. He has a BA in Music Education from Salisbury University with a focus on trumpet He teaches private lessons, rock bands, and group music classes at schools. He tours the east coast and releases music with the soul/rock band Hustle Souls and performs as a solo singer-songwriter. Teaching can be tailored to students' goals and stylistic preferences from classical to jazz and pop/ rock/blues/country with a focus on technicality, reading, practice technique, theory, musicianship and expression.
Has and could also teach harmonica online. He could teach baritone horn. He would need 1-week advance notice to get materials together for baritone horn lessons.
I am Grace. I am one of the piano and violin teachers here at Victor Litz Music. I have been with Victor Litz Music since 2019. I started my first piano lesson when I was in the sixth grade, and started the violin even earlier! The more time I spent with my instruments, the more I fell in love and passionate about them. I love to pass my love of music on to my students. Music is fun and there are lots of ways to express your feeling through it.
I received my music certificate from Trinity College of London and MS Education from Penn State University. I taught at the Yamaha music school when I was a college student. Then at a private studio after I graduated.
I am now back at Victor Litz Music for in person music lessons. If you would like try music lessons with me please contact the Victor Litz Music lessons department at 301-948-7478 lessons@victorlitz.com
Igor — Percussion, Drums, Piano
Over 25 years teaching drums, timpani, cymbals, bells xylophone & piano_ MA, BA Tchaikovsky Moscow State Conservatory of Music_ Performances include countries such as Austria, Cyprus, Czechoslovakia, Egypt, France, Germany, Greece, Hungary, Italy, Japan, Poland, Spain, Sweden, Switzerland, Argentina, Peru, and US (Carnegie Hall). Experience teaching from students starting at age 6. Fluent in English & Russian.
Kathy — Piano, Flute, Piccolo, guitar, recorder, Violin, Ukulele
Piano, Flute, Piccolo Recorder, Violin, Ukulele. Ages 4 and up, depending on the instrument. BA in Music Performance from Centenary College, LA. Graduate studies at American Un in Music Ed. Studied music performance at Un. Of Nice, France. Performance includes Shreveport Symphony, along with other numerous chamber ensembles w/DC Music Union. Member of Music Teachers Nat'l Assoc & Nat'l Guiki of Piano teachers. Taught at Georgetown Univ. Prepares her students for competitions, ready for auditions and to enjoy leaming an instrument and to enjoy music for the new students and to continue on for the come back players!
Lori -clarinet, bass clarinet, Saxophone alto, tenor
Lori Fowser earned her B.M. and M.M. degrees in clarinet performance from the University of Maryland. Her most influential teachers include the late Loren Kitt of the National Symphony Orchestra and David Martins of the Boston Ballet Orchestra. Ms.Fowser maintains an active teaching studio of clarinet and saxophone students in Howard, Prince Georges, and Montgomery Counties in Maryland. Her students have been selected for Honors, Gifted and Talented, and All-State bands and Orchestras, as well as all of the area youth orchestras. Lori is in demand as a freelance musician, doubling on clarinets and saxophones of most sizes. She has performed with Rockville Summer Dinner Theater, Washington Savoyards, Capital Wind Symphony, Prince George's Philharmonic Orchestra, Toby's Dinner Theater of Columbia, Great Noise Ensemble, Londontowne Symphony Orchestra, and many others. She currently holds the third, bass, and E flat clarinet position in the Columbia Symphony Orchestra. Lori is a founding member of the wind quintets Gallery Winds and Charm City Winds. 2019 marks the seventh annual Gallery Winds Summer Chamber Music Camp for middle and high school students.
Mike - Drum Set, Percussion, Snare Drum
Percussion instructor Including Jazz, Rock, Pop, Ska, Reggae styles & more_ Over 20 years experience studying, performing & recording_ Offering private lessons § Victor Litz or virtual. Years of experience performing live and in the studio. Studied drums through high school, Towson University, Montgomery College with Steve Larrance, Professiona UFreelance Drummer & Instructor.
Nakisa — Violin, Viola, Cello, Piano
Specializes in Classical music: traditional and Suzuki methods_ Over 16 years of experience teaching violin, viola, cello, and piano at Victor Litz_ Born and raised in Iran, graduated from Conservatory of Music School of Tehran and completed her studies in Spain and later at the University of Maryland. Nakisa is a member of the National Music Teachers Association.
Nathan - Guitar, bass, drums, piano
Over 10 years playing experience with years of teaching experience_ Nate started at Victor Litz Music taking private lessons and joined the Academy of Rock bands at Litz Music. Nate also studied guitar with Mr Dan Grande from G'burg HS Performances include church band, gigging with his rock bands, and more! Although my appreciation for music extends across al genres from Jazz to Hip Hop to Country to Pop to Metal, I specialize in teaching guitar for those with an aptitude to learn Rock, Blues, Reggae or Pop. As an instructor I tailor my lessons to the student based on their skill level, but more importantly their musical interest Having taken theory from as early as ninth grade, and resuming my basic theory study, I possess the skits to teach any beginning guitar student the basics of the instrument. Although I prefer to begin teaching by feel and by ear based on the students' interest, I am not opposed to teaching from a book should they require a structured lesson. My goal as always Is to translate my love of music to meet whatever simple or diverse needs a student may have upon deciding that they'd like to play guitar I enjoy sharing and working with students of all ages.
Navya - Viola, Violin, Piano
Viola, Violin, Piano: As an accomplished musician at an early age, Navya received numerous. music and education awards, such as Junior Musician Award from MSMTA, as well as traveling to perform in New Orleans, professional settings & performances. Navya is with the Potomac Valley Youth Orchestra, Co-principal violist in the Young Artists of America Orchestra, violist in Chamber Orchestra to name a few. She is a leader & organizer of Music/Dance camps and with performing musical sing-alongs. Navya teaches for the enjoyment of sharing her love of music. She is studying to become a doctor but will always have the enthusiasm to share the benefit of music Traditional and Suzuki styles of teaching. You will leam to read music, leam technique and enjoy playing, She will get you ready for performances!
Russell —Violin, viola and trombone
Music instructor at Victor Litz Music. Music Composition Major @ Berklee College of Music in Boston, Music Performance @ Lawrence University in Wisconsin. Russell has been teaching since 2005.
Memberships: Suzuki Association of Greater Washington, Soulful Symphony Orchestra, Local 161-710 Musicians Union. Performances include venues inside & out of USA A classically trained musician that has introduced Jazz to the trombone and violin. Also teaches violin & viola.
Terry — Piano, Keyboard_ Jazz, Swing, Standards, Classical, Pop, Gospel, Piano instructor, and Jazz musician
Students will build self-esteem, confidence, and discipline through proper practice and technique. Has a degree in Speech Communication and Music Education. Over 20 years of teaching. Musical director, instructs master classes. Prepares students for competition&
Tim is a guitar and vocal instructor. He has been working with teen bands since 2007. Show directing and starting an Adult Program, working for the next 7 years. Tim brings extensive knowledge of live performance and practical application ofvocal training having studied voice and performed frequently throughout his entire career..
AVERY - Piano and Vocals
Students starting age 7.  Trial lessons for younger.  Music Education Vocal Major at UDC.  Favorite genre is R&B and Gospel.  Started playing at church after middle school.     Traveled with Chamber Choir,  MD All-State choir, multiple choirs in the DMV.  Selected to sing with Gladys Knight's choir,  "Be One Celebration". My goal for students, to relate and achieve a desired goal. I find students' interest, I listen, and use that to keep the students encouraged, wanting to come back to learn even more. This works for students and adults! 
JEFF F- Guitar Instructor
GUITAR TEACHER—JEFF FLEMING RETURNS to VICTOR LITZ MUSICLITZ MUSIC!
Jeff,  has been playing, learning and teaching guitar for years. If you want to 'read' music, picking, chords, and/or learn tab reading, Jeff will tailor your lessons to what you want.  He has a background in Rock, Blues, Jazz, Chicken Picken, and Classical styles.  Jeff has extensive experience working with students and adults in music and praise bands. He enjoys the likes of Clapton, Hendrix, 'radio' music and more.  Jeff also has performed and recorded with some of greater Washington's top local talent since the early seventies.  He studied privately with several prominent and renowned teacher/players including Hank Bryant, himself a student of Andres Segovia, and Frank Mullin, jazz and classical   instructor at Sophecles Pappas' guitar shop in DC.         
Jeff communicates well with students of all ages and has the ability to explain complicated topics in easily understood terms.                                   
Jeff will make you want to come back for more!
Charlie T—Drums & Guitar, Beat Making and Recording
Charlie T—Drums & Guitar: Accepts students from ages 5 thru adults. Playing and working with music for 15 years. Drum students of all levels and beginner guitar. Drum notation, guitar tabs, recording, and beat making. Rock, Hip Hop, Reggae, and Pop. Music production for the last 2 years. Started drums in middle school. You can learn drum set and marching snare! Charlie was Co-Captain for local high school Drumline. Early teens, self-taught guitar player, turned teacher. You will learn to read 'guitar tab'. His goal for drummers is to get your arms to do what your brain says to do! Hand & eye coordination and developing technique. Students will learn what they like cultivating an interest in all instruments
Dan — Electric/Acoustic Bass, Classical Guitar, Ukulele, piano, All Sax (Soprano, Alto, Tenor) DJ performance
Performing around MD/DC/VA for 10+ years, and playing music since early grade school. A.A. in Electric Bass with a focus in Jazz Performance. All styles specializing in Jazz, Blues, Funk, Rock, Fusion, R&B, Folk, and some Classical. Emphasis on developing well rounded musicians, as well as getting people of all ages from children to adults started playing music right away. Developing a strong understanding of theory, ear training, elements of melody and harmony, modes and exotic scales. Material selected is based on students' ability.
Electric Bass & Guitar. Jazz, Rock, Funk, Pop, Blues, some classical and more. More than 25 years professional experience in performance and teaching. Versatile in many styles and techniques. Gives students a strong foundation in the fundamentals of bass playing which will allow them the freedom to improvise and create solid bass lines to compliment any style of music. A patient & accommodating teacher. (AA) Degree in Performance.
Banjo Teacher, Offering 1/2 hour and 1 hours lessons
Frank Cassel has been a performing musician, songwriter, and teacher in the Washington, DC area for many years. He plays guitar, flute, and 5-string banjo professionally, specializing in folk, bluegrass, and original music. He is well known in the Washington, DC area as an entertaining and engaging performer.
Frank also heads up our Victor Litz Music Blue Grass Jam on Wednesdays at Victor Litz Music.
Electric & Acoustic Guitar, all levels through advanced. Provides instruction of all Scales, Harmony, Rhythm Study, Soloing Techniques, Improvisation, Performance & Theory. Classic Rock, Blues, R&B, Country, Reggae. Experienced performer on the guitar. He studied with Jack Cassidy of Jefferson Airplane and renowned guitarist Tom Guemsey. Full Time Instructor at Victor Litz Music Center since 1978. 3000 songs transcribed. Also teaches Bass guitar
Jon is a dedicated, organized and an experienced guitar teacher. Jon began teaching in 2017. If you want to learn that favorite song, you will learn to play by reading tab and chords. You will learn patterns for easy learning. Jon has been playing guitar for 21 years. He started at age 12, started performing at age 15 and currently still performing whenever an opportunity comes. Jon is currently the lead guitars of my Rock/Prog/Melodic band called "Cimonti". He is also the lead guitar for our worship band called "Since Day One". Jon has a long history of playing Nu-metal Hard Rock music during his starting stages of performing and were called "Nerojoc". My all time favorite group/artist is "Coheed and Cambria". When it comes to my favorite genre, Jon tends to say he basically enjoy all sorts of music and enjoy sharing my knowledge with students and players!
Rock, Classical, Jazz, Fusion and Metal. Over 25 years teaching. From beginning to advanced. Focus on foundational development with music reading and theory along with emphasis on composition and advanced soloing and improvisation technique. AA. in Music Composition from Montgomery College. Performs and provides studio session work for national and local bands and studios. Performed with Dokken and Joe Lynn Turner.
Nancy — Bassoon, Flute, Clarinet, Bass Clarinet. Classical, Jazz.
Enthusiastic instructor who motivates students of any age by bringing out each individual's maximum potential. Liberal Arts Degree. Over 30 years teaching experience. Teaching with Victor Litz since 1993. Performs with big bands, musicals, ensembles, orchestras & currently with The Georgetown Quintet.
Teaching since 2010, coming from the Duke Ellington School of Performing Arts, a talented Piano teacher with considerable experience teaching students of all ages and skill levels, from beginner to advanced. Particularly talented at teaching children and younger adults. Experienced with teaching special needs students! Eagerly introduces various musical styles to maintain student interest. Applies effective teaching techniques to instruct students on music theory and provide solid foundation for learning. A delightful teacher, whether piano and or vocals, you will be excited to learn with Sonja! You will leam, Sight Reading, Music Theory/Musicianship, fluid piano techniques to the advanced student, and most of all, learn to play or sing! Sonja will get a student of any age recital or performance ready
Wesley — 6, 7, and 12 strings, acoustic and electric guitars. Vocal coach, piano
All styles, specializing in Classical, Rock, Metal, Fusion, and Instrumental. Emphasizes a strong foundation and developing overall musicianship. Focuses on theory, ear-training, reading, technique, and expressive performance soloing. A.A. in Teacher Education, bachelors Degree in Classical Guitar Performance, Towson. Teaching for over 18 years. ACADEMY of ROCK Instructor.
NAVYA - Viola, Violin, Piano.
Navya G—Viola, Violin, Piano:  As an accomplished musician at an early age,  Navya received numerous music and education awards, such as Junior Musician Award from MSMTA, as well as traveling to perform in New Orleans, professional settings & performances.  Navya is with the PVYO Orchestra, Co-principal Violist in the Young Artists of America  Orchestra, violist in Chamber Orchestra to name a few.  She does Traditional and Suzuki styles of teaching.  You will learn to read music, learn technique and enjoy playing, whether for strings or piano. 
KAREN F—Viola, Violin, Irish Fiddle Cello, Double Bass, Alto/Tenor/Bari Saxophones, Clarinet, Soprano/Bass Clarinets, Flute/Piccolo, Trumpet, Piano, Vocals, Oboe.
KAREN F—Viola, Violin, Irish Fiddle Cello, Double Bass, Alto/Tenor/Bari Saxophones, Clarinet, Soprano/Bass Clarinets, Flute/Piccolo, Trumpet, Piano, Vocals, Oboe.
Jazz violin, Irish Fiddle, Suzuki and traditional styles.  2010 Graduate from Five Towns College, NY, a music/media/performing arts school.  A dedicated, creative, experienced educator with a passion for music and devotion to teaching.  Teaching for over 21 years.  Adults and students.  Prepares for auditions; state/county/local festivals.  Numerous performances with ensembles and theater productions, pit orchestras, only to name a few.  Specialty in working with children diagnosed with developmental/learning disorders.  I have worked with autistic children, both verbal and nonverbal-he communicated via iPad.  Also kids with ADHD and auditory processing disorders.  With my experience, you will want to come back for more, whether you're a beginner or a comeback player! 
JEFF K—DRUMS: Jeff has been performing for over 15 years, collaborating and writing
with artists of all styles. The musical journey started from teaching himself at the age of 8 to
symphonic and marching band in middle and high school, respectively. Jeff then studied Drum
Performance and Music Theory at the Musician's Institute in Los Angeles, CA. He also studied
Audio Engineering with emphasis on sound for film at SAE Institute in Los Angeles. During his down time from teaching, Jeff: engineers in his recording studio, gigs with projects he's involved in, jams with musicians from the area, and enjoys a great hockey game. Drumming influences
include Abe Cunningham (Deftones), Jon Theodore (Mars Volta/Queens of the Stone Age), Dave Grohl (Nirvana) and Steve Gadd (session master), just to name a few. Some musical influences include The Beatles, Deftones, Chet Baker, Joao Gilberto, Jeff Buckley, and so many more.
Matt G—Drumset:  Matt returns to Litz Music!  Accepting students from ages 7 and up
Matt G—Drumset:  Matt returns to Litz Music!  Accepting students from ages 7 and up.  Matt is a local, taking drum lessons as a young student at Litz. Emphasis in technique, listening and rhythm.  I've always had a strong hunger for discovery and that hunger is fueled by teaching others new things. I thoroughly enjoy watching someone finally grasp something that they've been previously struggling with.  Matt enjoys teaching all genres of music.  His personal style is metal and rock, and lots of double bass work.  For marching band students, he will give you a solid grasp on drum rolls for the snare drum.  Matt is creative, kind and patient and enjoys the musical atmosphere.  Active and gigging musician since 2014.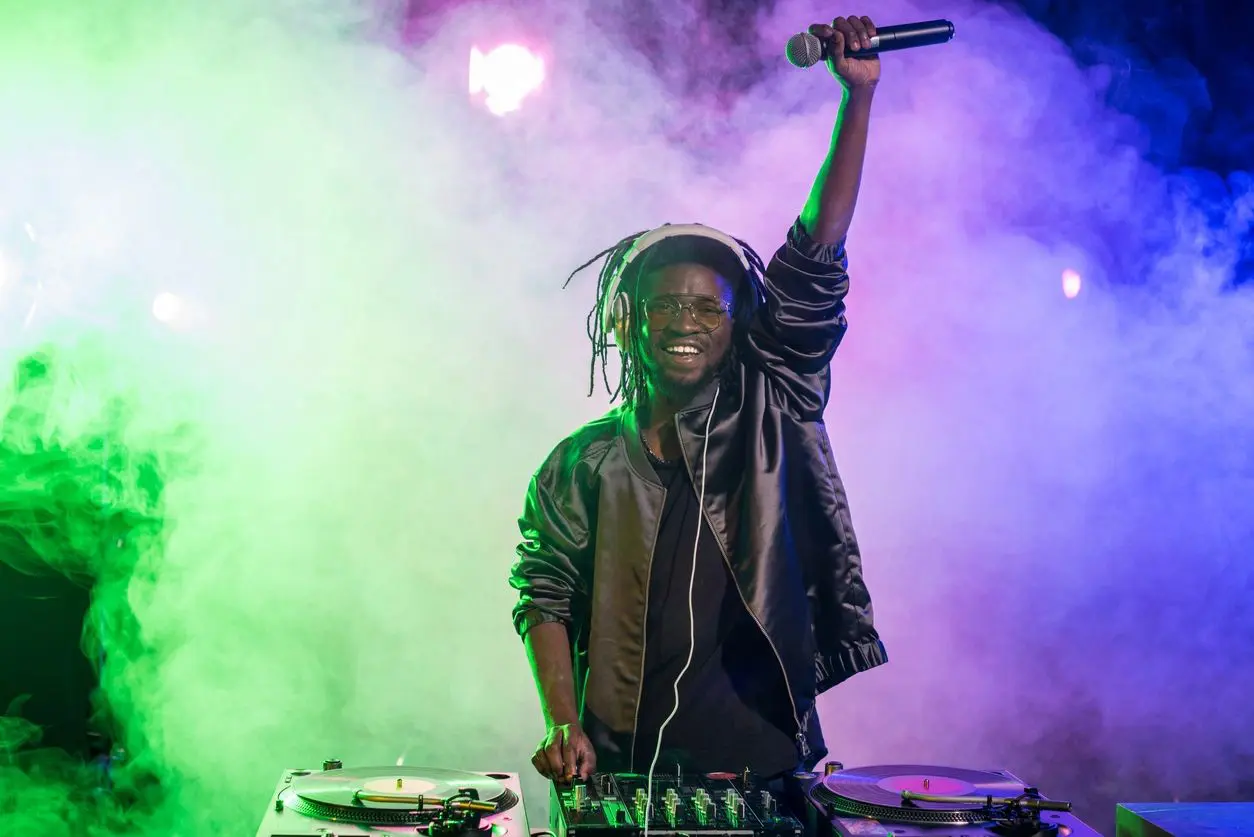 Music Programs now forming. Contact our lessons department at 301-948-7791 for more info and to sign up.
Academy of Rock Group Rock Band Lessons
During the school year Rock Band Camps meet once per week
Summer rock band camps (1 Week and 2 Weeks sessions)
Summer Woodwind Camps
Tuesday Bluegrass Jams – Free and Open to All (on hold until further notice)
Wednesday Afternoon Uke Jams – Free and Open to All (on hold until further notice)
The Cedar Brook Academy Band and Orchestra Program by Robert Fogleman practices at Victor Litz on Mondays.
This program is for the student with playing experience that would like to be in a band with their peers. Students will be placed in a group after the informal audition. Repertoire will be selected to match the students' abilities and interests. Students have song choices.
All students will receive instruction on their instrument, as well as the importance of rhythm, melody, harmony, form, and dynamics. Besides instruction, Victor Litz provides a practice area, amps, drums, keyboard, and special effects. All you need to bring is your sticks or axe!