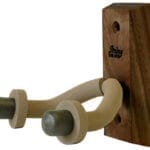 String Swing Guitar Wall Hanger Nice looking wood wall mount for hanging your prize possessions...
This variation of the MS7311B features a U-shaped base instead of the heavy tripod design,...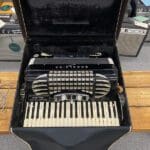 Excelsior Symphony Citation Electric Accordion with Case 1960's - Black Instrument itself is in good...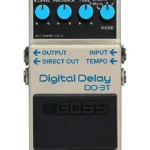 BOSS's iconic DD-3 Digital Delay has been a pedalboard staple since 1986, loved everywhere for...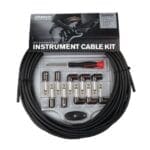 Custom cut cable to suit your pedal board's layout. The plugs and cables in this...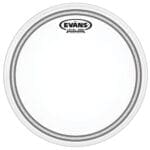 Evans 13" Ec2s coated This Evans EC2S Frosted Head features an Edge Control ring around...
A heavy, casted tripod base gives this stand the stability of much larger models, while...
Evans Bass Drum Mute HQ Percussion Universal SoundOff Bass Mute Features: Universal Bass Drum Mute...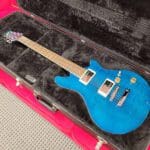 This LTD PB-500 double cut is in great shape. It is really clean and has...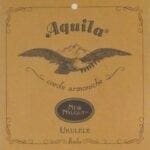 Aquila Soprano String Set with Low G Nylgut. Has elevated resistance to wear under tension,...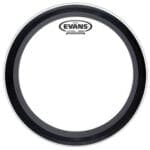 Evans 22" Emad coated bass drum head Evans™ EMAD™ series features a single ply of...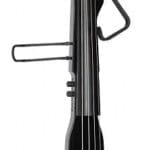 Electric double bass with gig bag, 3/4 size. This electric double bass features solid maple...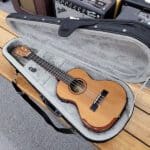 Kala KA-SRT-CTG-E Acoustic Electric Tenor Uke Natural This Kala acoustic electric tenor uke is in...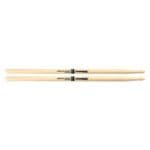 Pro-Mark TX747W 747 Wood Tip Drumsticks The ProMark Classic Forward 747 drumstick features an oval...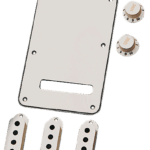 Change the look of your Stratocaster easily and affordably with a Stratocaster Accessory Kit. Contains...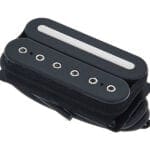 Get the humbucker that John Petrucci of Dream Theatre has spent decades perfecting. One thing...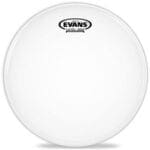 EVANS 14" Genera HD Coated White Snare Head Evans™ Genera™ HD™ Snare heads feature two...
There's no denying the power of a good delay; ranging from subtle to smashing, this...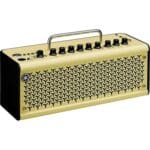 Most Guitarists are familiar with the tube amp stacks that sound amazing on a big...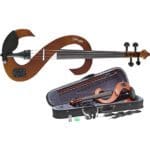 Stagg EVN 44 Series Electric Violin Outfit 4/4 - Violin Brown Stagg's full-size (4/4) Silent...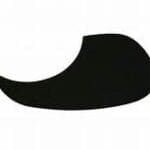 acoustic pickguard black peel and stick super E-Z installation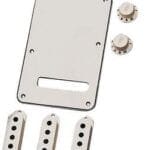 Change the look of your Stratocaster easily and affordably with a Stratocaster Accessory Kit. Contains...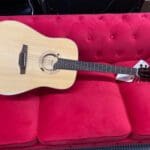 This is a NEW B-Stock guitar. Although this instrument looks almost new, it may have...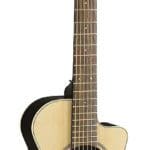 Yamaha APXT2 3/4 Acoustic Guitar - Natural APXT2 is a 3/4 size of the world...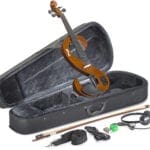 4/4 electric violin set with S-shaped violinburst-coloured electric violin, soft case and headphones - Body:...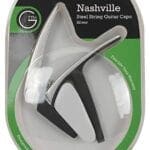 G7th Nashville Spring-loaded Capo at a Glance: Fast-changing with a smooth-moving spring Classic G7th styling...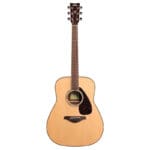 Yamaha FG830 Solid Top Acoustic Guitar Natural When it was introduced in 1966, the Yamaha...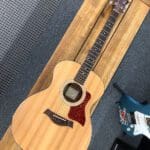 Taylor 114e Acoustic Electric 2007 This used Taylor 114e plays great and sounds awesome. It...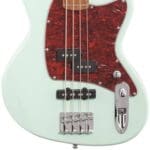 Reflecting a classic Ibanez body style, the Talman Bass Series sports a cool retro look...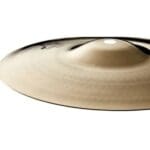 Details Recognized by their striking brilliant finish, A Custom Splashes feature unique tonal grooves and...
Zildjian A 21" Sweet Ride Cymbal A0079 Beautiful, all-purpose ride with medium overtones. Traditional Finish...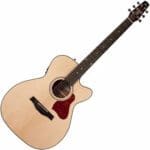 Seagull Guitars Maritime SWS CH CW Presys II Acoustic-Electric Guitar Natural The Seagull Maritime Solid...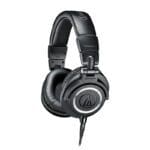 Audio-Technica ATH M50x Professional Monitor Headphones - Black Pure. Professional. Performance. As the most critically...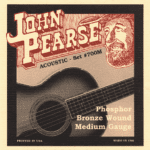 John Pearse Acoustic Medium gauge guitar strings  Gauges: 13-17-26-35-45-56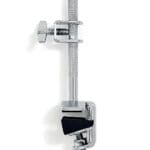 Gibraltar SC-BDDC Deluxe Bass Drum Cowbell Hoop Mount, Brand New, $24.99 + $14.99 Shipping, SCBDDC...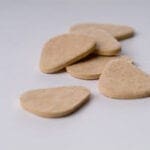 Felt Pick felt picks guitar and ukulele autoharp picks bass guitar and more for a...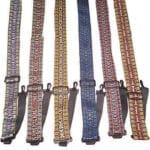 Banjo Strap Hootenanny Woven Nylon colors clips on end to clip on to the banjo...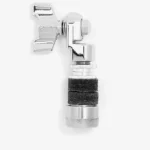 This revolutionary quick-release hi-hat clutch features a locking nut that quickly snaps onto the cymbal...
This all-analog pedal uses bucket-brigade circuitry to create classically lush, liquid textures that you just...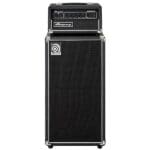 The Micro-CL 100W 2x10 MIni Bass Stack from Ampeg delivers the look and sound of...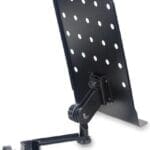 Small music stand plate w/ attachable holder arm - Dimensions: 31.5 x 24 cm /...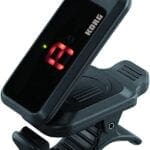 Used and loved by players around the world, Korg's clip-on tuners have earned a place...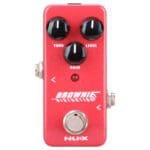 Features Shopping for a British distortion pedal? Try the NUX Brownie! The Classical British rock...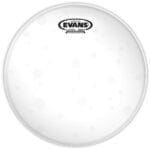 Evans Hydraulic Glass Drumhead 14 inch Evans Hydraulics drumheads feature two plies that sandwich a...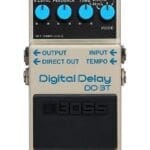 BOSS's iconic DD-3 Digital Delay has been a pedalboard staple since 1986, loved everywhere for...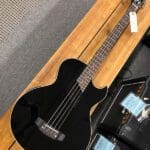 Washburn AB-10 Acoustic Electric Guitar - Black This used Washburn AB-10 is made with mahogany...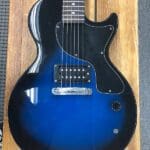 Maestro Les Paul - Blue Burst This used Maestro Les Paul Blue Burst is in...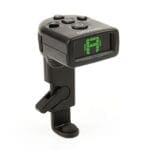 Take a look at all the members of the NS Micro Family! The NS Micro...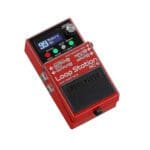 Brand New Boss RC-5 Looper Pedal Standard Features Advanced BOSS looping features in a compact...

Jackplate for Les Paul?, Cream plastic. Jack hole diameter is 3/8" (9.5mm). 1-11/32" square, with...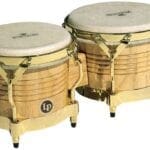 LP Matador M201-AW Wood Bongos (Natural, Gold) bongo m201 Siam Oak shells 7-1/4" and 8-5/8"...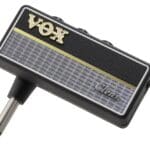 Vox AP2-CL amPlug 2 Clean Battery-Powered Guitar Headphone Amplifier - Black / Silver Clean AP2CL...
Solid Mahogany Tenor Body Abalone Binding Front and Back 1st Gen. Kanile'a Bracing System Bridge...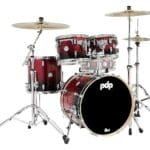 PDP Concept Maple 4-Piece Fusion Shell Pack - Red to Black Fade No Snare ...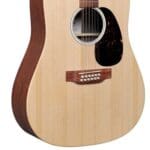 This Dreadnought sized model has a Sitka spruce top and figured mahogany pattern high-pressure laminate...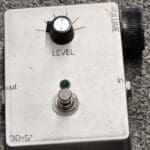 Diabolical Devices DD50 Used older pedal It is SOOO Loud! This from what we understand...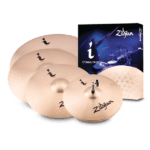 I PRO GIG PACK The Pro Gig Pack expands on the standard sizes, adding a...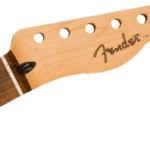 Crafted at our Ensenada, Mexico, manufacturing facility, this genuine Fender Player Series Stratocaster® guitar neck...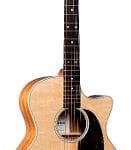 Martin GPC-13E Guitar GPC13E GPC13 With a gorgeous glossed Sitka spruce top and mutenye back...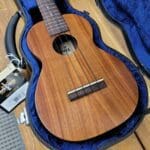 We are overstocked of these Kamaka HF2 concert ukuleles. We have 3 to sell. All...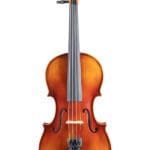 Description Leon Aubert Model 55 Violin.  Made in our violin workshop overseas with European wood....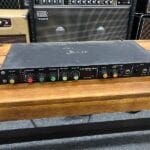 Here we have a very cool rackmount delay from the 90s. Very interesting sounds from...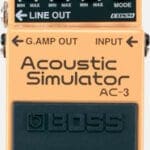 BOSS is pleased to offer another "Authentic BOSS" Compact Pedal; the AC-3. How many times...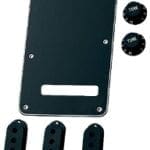 Change the look of your Stratocaster easily and affordably with a Stratocaster Accessory Kit. Contains...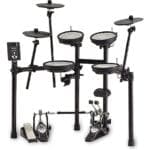 A Lifetime of Drumming Starts Here Roland TD-1 DMK Drum...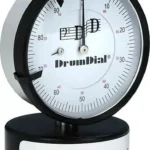 DrumDial DrumDial Drum Tuner Features: Precision mechanism measures tympanic pressure for repeatable, accurate tuning Large...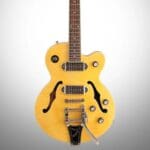 The Epiphone Wildkat smaller-body, semi-hollow guitar is a true Epiphone original. Featuring a Bigsby™ B70...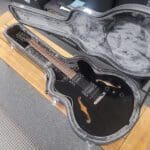 Epiphone Dot Studio - Ebony This Epiphone Dot Studio is in good playing condition with...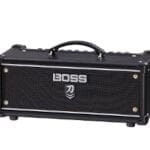 Katana MkII takes the acclaimed Katana guitar amp series to the next level, turbocharging the...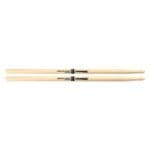 Pro-Mark TX7AW American Hickory 7A Wood Tip The ProMark Classic Forward 7A drumstick features an...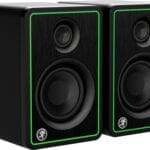 The Mackie CR3-XBT is a pair of Bluetooth-enabled Creative Reference Series 3" multimedia monitors offering a compact...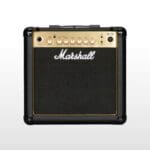 Marshall MG15GR Features: 15-watts offers enough power for practice sessions Custom 8" speaker provides classic...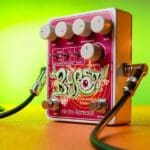 Electro-Harmonix Blurst Modulated Filter Pedal - Pink / White Blurst!Modulated Filter An expressive modulated filter...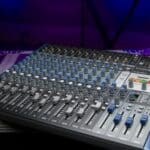 Audio recording made easy. Don't let the classic analog mixer design fool you: The StudioLive®...
WS - BH235 Bb Baritone with Case - Bb Baritone with Case Stagg - WS...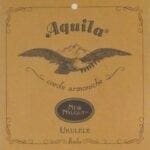 Aquila Tenor, 6-string set Nylgut has elevated resistance to wear under tension, greater than that...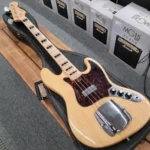 This lawsuit era bass is in great shape. It has been restrung, set up, and...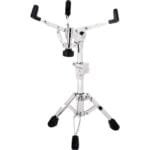 You don't settle for less than top quality when it comes to your drum kit....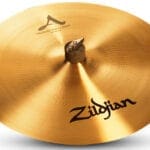 Zildjian A 16" Medium Thin Crash Cymbal This Crash cymbal is from an open box...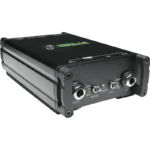 Great for active instruments like guitars and basses with active pickups and preamps, the MDB-1A...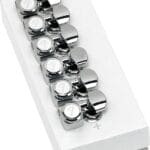 Set of six locking tuners designed to fit most modern-style Fender electric guitars with dual-pin...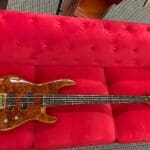 Samick CB-5B Artist Series 5-String Bass 1990's - Bubinga Bass is in great playing condition...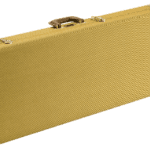 Classic Series wood cases are a stylish and dependable way to protect your Fender® electric...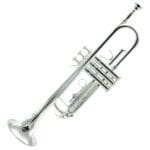 Student level trumpets silver plated with case and mouthpiece new with 90 day warranty brand...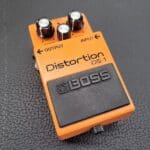 Boss DS-1 Distortion This Boss DS-1 has been tested and is in good condition. If...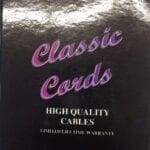 S-Series, phone-plug/phone-plug, Vintage Tweed Instrument cable - ROHS Compliant - 6 m/ 20 ft. -...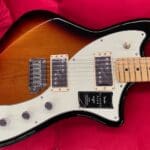 Fender Meteora Fusing innovative Fender design with player-centric features and exciting new finishes, the Player...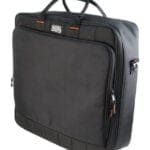 Padded Mixer or Equipment Bag 18" x 18" x 5.5" Rugged Nylon Exterior 10mm Dual...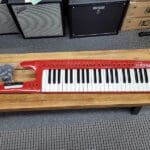 Roland AX-1 45-Key Keytar MIDI Controller This cool Roland keytar has been tested via midi...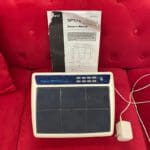 Roland SPD-6 Percussion Pad (Midi Controller, Drum Module) Unit is in good working condition. Comes...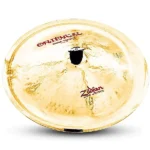 Authentic "trashy" Chinese sound. Very fast, explosive response with rapid decay. We always guarantee the...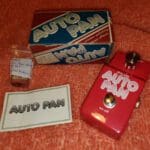 This one is cleaner then any other Original box, papers, insert for bottom and Original...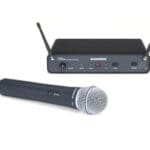 Pro Performance. Simple Setup. Taking the complexity out of going wireless, Samson Concert 88x combines professional-grade audio...
D'Addario's most popular acoustic set, EJ16 delivers the ideal balance of volume, projection and comfortable...
Summary Massive metal tone dialed to the exact specs of Dimebag Darrell. Beef, crunch, edge,...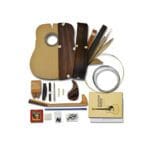 Martin DIY Build Your Own Guitar Kit D-18 Style Rosewood Back and Sides - Natural...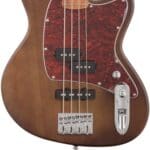 Reflecting a classic Ibanez body style, the Talman Bass Series sports a cool retro look...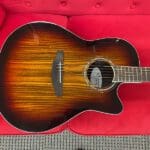 Ovation CS28P-KOAB Celebrity Standard Plus Super Shallow Acoustic-Electric Guitar Koa Burst This is a factory...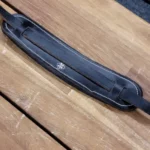 Vintage Ace leather spaghetti style guitar strap. Straps in good shape but shows some wear....
Victor Litz Music offers private music lessons in-store and online virtual All Instruments—All Styles --All Levels. We also offer the Victor Litz Music Academy of Rock group rock band program for students and adults.
Repairs available on guitars and most string instruments, band and orchestral instruments, percussion and more.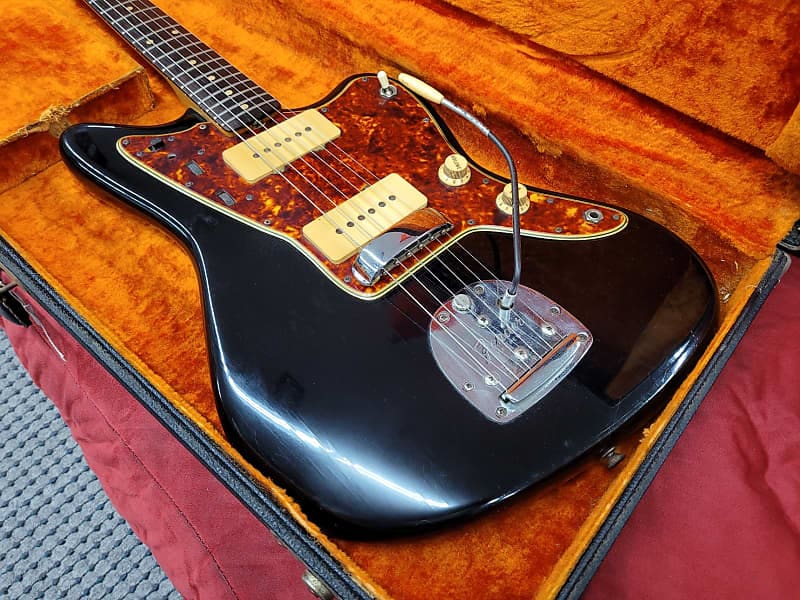 Victor Litz Music is famous DISCOUNT PRICES, special purchases, bargains. We offer all the top name brands.
CASH PAID used and vintage musical instruments and equipment. We also take trade- ins and consignments.