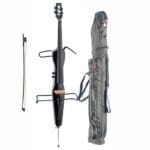 Stagg ECL 44 Series Electric Cello Outfit 4/4 - Black This full-size Electric Cello with...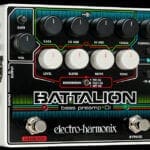 The Battalion Bass Preamp and DI is a compact, flexible pedal that delivers powerful tone...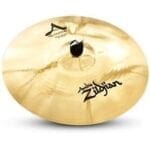 Zildjian A Custom 17" Crash Cymbal Brilliant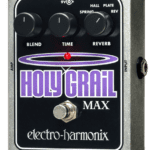 The Holy Grail Max shares the Holy Grail's remarkable Spring and Hall reverbs. Then we...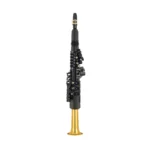 Yamaha Digital Saxophone YDS-150 Yamaha Digital Saxophone (YDS-150) These have been in very limited supply...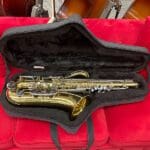 Yamaha YTS-23 Tenor Saxophone Saxophone has been well maintained and is in good playing condition....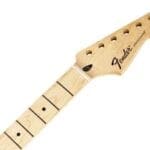 Crafted at our Ensenada, Mexico, manufacturing facility, this genuine Fender Stratocaster® guitar maple neck features...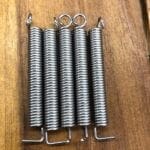 The good folks over at the ESP Custom Lab realized the extra tone additional springs...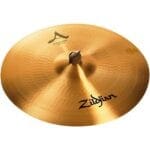 A Zildjian cymbals are the most versatile and popular cymbals ever produced. The generally high...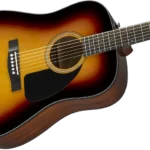 Fender CD-60 Dreadnought V3 Acoustic Guitar Sunburst w/Case The CD-60 dreadnought V3 boasts features you'd...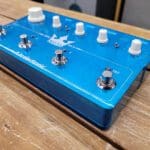 TC Electronic Flashback Triple Delay Blue This pedal has been tested and works well. There...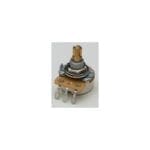 Allparts 250k Pot Reg Size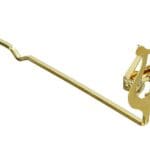 American Plating 511TG Trombone Lyre Lacquer finish Heavy-duty spring Locks securely in place over the...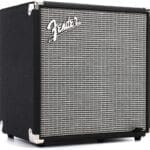 The new Fender RUMBLE 1x8" 25W bass combo is an ideal choice for practice or...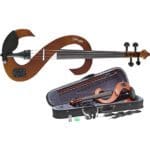 Stagg EVN 44 Series Electric Violin Outfit 4/4 - Violin Brown Stagg's full-size (4/4) Silent...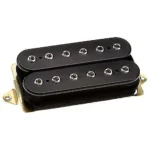 Joe wanted a neck position humbucker that combined the best qualities of the DiMarzio PAF...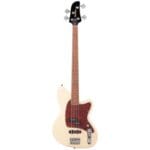 The TMB100 gets back to basics and delivers a one-two punch by combining a passive...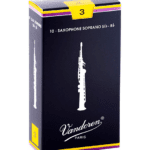 VANDOREN SOPRANO SAX 3 10CT REEDS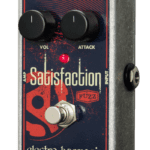 EHX re-creates the classic fuzztone pedal with the Satisfaction Fuzz, now updated with true bypass...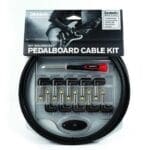 Custom cut cable to suit your pedal board's layout. The plugs and cables in this...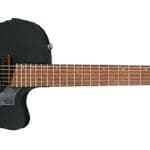 Ibanez ALT20 Altstar 2021 - Weathered Black Brand New Ibanez ALT-20 Acoustic Electric Guitar in...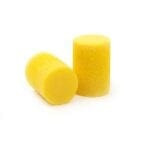 Planet Waves ear plugs are made from slow recover PVC foam, which form fits for...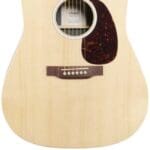 Martin's taken the DX1KAE and reimagined it. The result is the D-X2E. The top, back...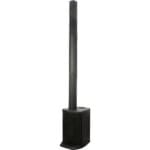 OK so the price is to good to believe yet it sounds great These really do...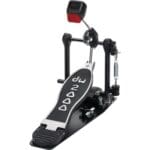 The DW 2000 Series kick single pedal offers a 2-way beater, a single chain-and-cam design...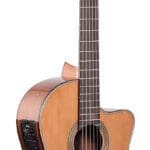 Cordoba Fusion 12 Natural Classical Acoustic-Electric Guitar The Cordoba Fusion 12 Natural Classical acoustic-electric guitar...
The MK-C Concert Ukulele . This is an excellent gift idea for any musician looking...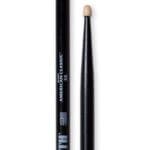 Vic Firth 5a Black Hickory Wood Drumstick Pair. The classic 5A, but with a defining...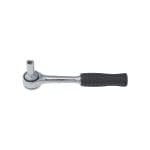 Heavy ratchet style drum tuning lug wrench. (1pk)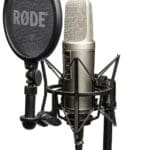 The NT2-A carries on the tradition forged by the now legendary RØDE NT2. A professional...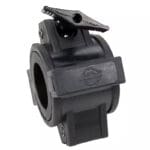 ADJ O-Clamp 1.5" Lighting Clamp 360 degree clamp that wraps around truss tubing Securely mounts...
Hohner 280-C chromatic harmonica The Hohner 280-C Chromonica 64 is preferred by professionals and semi-professionals...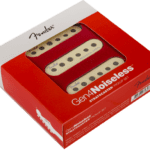 With the all-new Gen 4 Noiseless Stratocaster pickups we've achieved the sonic equivalent of cold...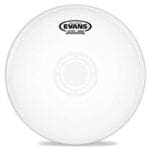 Evans 14" Heavyweight Batter Coated 14" snare batter drum head made using two identical plies...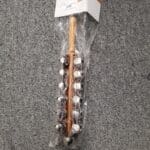 New 12" long handle, 4 sided bells, a must for the for the song Sleigh...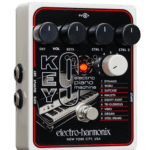 Key9 Completing the powerful trilogy forged by the B9 and C9 Organ Machines, the new...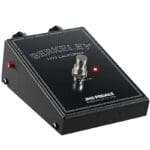 JHS Legends of Fuzz Berkeley Fuzz In 1973, effects legend Craig Anderton and John Lang...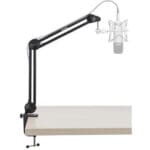 he MBA28 Microphone Boom Arm from Samson provides a maximum horizontal/vertical arm reach of 28"...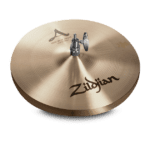 Zildjian A new beat hi hat pair 12" $299.99 The Zildjian New Beat Hats are...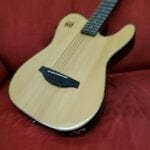 James Neligan Ew3000cn Natural acoustic electric Tele shape like thinline guitar New James Neligan Ew3000cn Natural...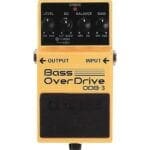 Victor Litz Music is an authorized Boss and Roland Internet dealer. All Boss and Roland...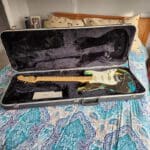 Fender Bowling ball Strat 1983 - Bowling Ball I purchased this NEW in 1983 from...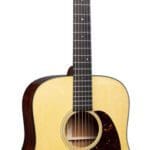 Understated looks, timeless tone. The warm tone of mahogany and authentic Sitka spruce couple with...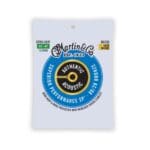 AUTHENTIC ACOUSTIC SP® GUITAR STRINGS 80/20 BRONZE MA180 Martin® Authentic Acoustic® Superior Performance SP® strings...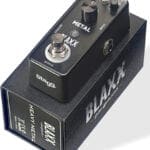 3-mode 'Metal' guitar effect pedal Sturdy die-cast metal housing - True bypass - Heavy duty...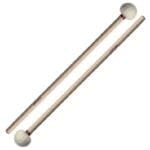 Timpani mallets w/ maple handle and 1.4" (35 mm) felt head - Hard maple stick,...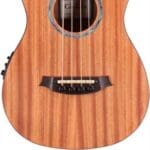 The Cordoba Mini II MH-E Acoustic-Electric Bass is here to expand your horizons and your...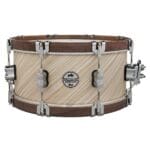 Class up your drum kit without emptying your bank account with this PDP Limited Edition...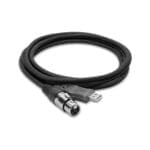 The TRACKLINK Microphone to USB Interface (UXA-110) makes it easy to connect your dynamic microphone...
Presto 1/2 Size Carbon Fiber Bass Bow Ebony This Presto bass bow is in good...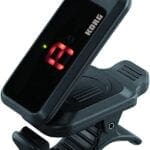 Used and loved by players around the world, Korg's clip-on tuners have earned a place...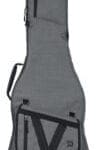 Transit Series Bass Guitar Gig Bag with Light Grey Exterior ransit Series Gig Bag Designed...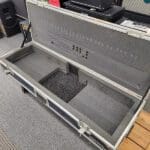 Calzone Nord Electro 2 Road Case - Blue This Calzone road case fits a Nord...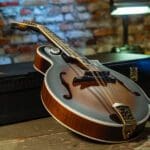 Washburn M118SW Americana Series F-Style Florentine Cutaway Mandolin Vintage Sunburst Washburn Americana Series F-Style all-solid...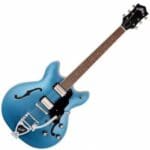 Guild's most iconic electric guitar is now available to a whole new range of players....
Turn your microphone stand setup into a recording environment! The ASMS4730 Isolation Shield is a...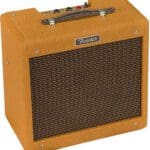 Fender Pro Jr. IV Ltd. Edition Tweed Combo Description Long-revered by players of all stripes,...
Dunlop Ritovibe 1980's with true bypass rare Used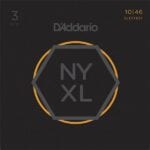 D'Addario NYXL Regular Light Electric Guitar Strings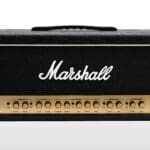 Marshall DSL100HR 100-watt Tube Head 100-watt Tube Guitar Amp Head with 2 Channels (Each with...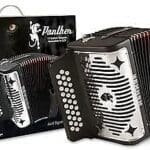 The accessible Panther shares many of the quality features of Hohner's step-up diatonics with a...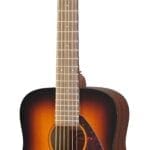 The JR2 is a compact acoustic guitar modeled after our long selling FG series. Its...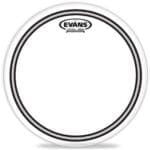 Evans EC2S Clear SST Drumhead 16 inch Evans™ EC2™ series features two plies of 7mil...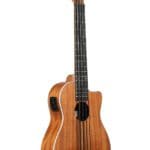 Kala UBASS-SCOUT-FS Scout Fretted Acoustic-Electric U•BASS The Scout U•BASS® is a bit more dressy with...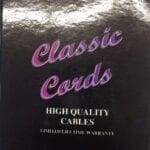 S-Series, phone-plug/phone-plug, Vintage Tweed Instrument cable - ROHS Compliant - 6 m/ 20 ft. -...
Ibanez GSR206 6-String Electric Bass - Flat Walnut Rosewood Fretboard A guitar doesn't have to...
DW 9120AL Airlift Drum Throne Features: Oversized tractor seat cradles your spine and legs Generous...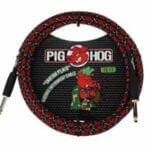 Pig Hog Guitar Cable Vintage Woven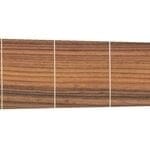 Crafted at our Ensenada, Mexico manufacturing facility, this genuine Fender fretless Jazz Bass neck features...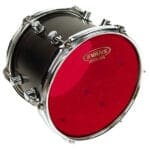 Evans 13" Hydraulic Red Drumhead TT13HR Hydraulic Red Evans Hydraulic Red series features a thin...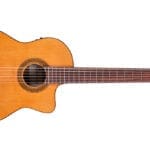 Based on Córdoba's top-selling C5-CE, the C5-CE SP Classical acoustic-electric guitar adds a spruce option...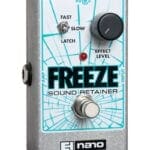 Freeze Capture a frozen moment and turn it into a tonally unique sonic foundation. The...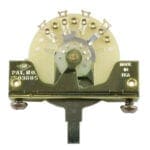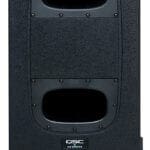 Features High Output in an ultra-compact form factor 2000 Watt Class D amplifier module 12-inch,...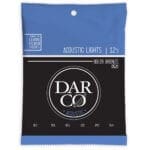 Darco D520 80/20 Bronze Acoustic Guitar Strings Light 12-54 The Darco line of acoustic strings...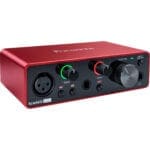 Record your guitar. Record you. You've found the simplest USB audio interface we make. If...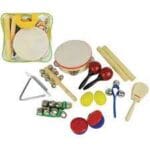 Children's Percussion Instruments Percussion Instruments Classroom Starter Kit Picture is for reference only Kit will...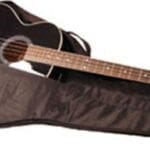 Gig Bag for Acoustic Bass guitar extra long extra big for acoustic basses Brand may...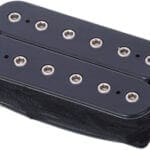 DiMarzio DP100 Super Distortion Pickup This is the pickup that started it all. Many of...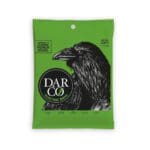 Darco® Electric Bass Strings D9705 Darco Electric Bass strings are meticulously constructed of authentic nickel...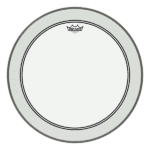 Remo 16" Powerstroke 3 Clear 16" Powerstroke? P3 Clear The Powerstroke? 3 Clear features focused...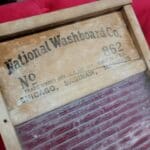 Vintage National Washboard most likely from the 1930s. Small crack in name plate.(Pictured) If interested...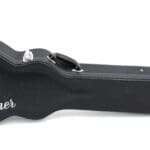 Hardshell Case for Your Hofner Club Bass If you own a genuine Hofner Club bass,...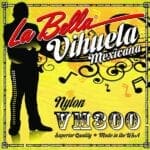 Used in "mariachi" music, this Mexican guitar has 5 nylon strings and is popular in...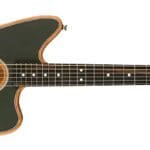 Fender American Acoustasonic® Jazzmaster®, Tungsten, Ebony Fingerboard American Acoustasonic® Jazzmaster®, Tungsten, Ebony Fingerboard Here is...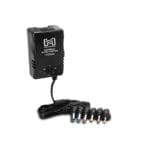 This adaptor is designed to supply power where and when you need it. With selectable...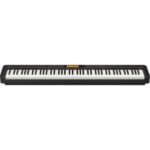 Casio CDP-S360 88-Key Digital Piano (Black) by itself optional stand sold separately CDPS360 We also...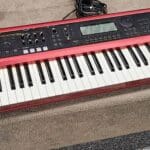 Korg Karma Red synth with hard case great package deal Price is $695 in store...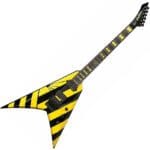 Washburn Michael Sweet Stryper Parallaxe PXV Electric Guitar - Black / Yellow This is a...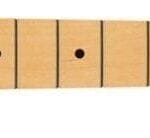 Crafted at our Ensenada, Mexico manufacturing facility, this genuine vintage-style Fender Stratocaster guitar neck features...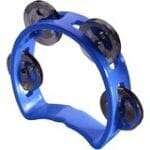 Plastic cutaway mini tambourine w/ 4 jingles - Comes in Black, White, Blue, Red, Yellow,...
The steel string JR1 is modeled after the FG series. Yamaha craftsmanship and the use...
MXR M195 Noise Clamp Noise Reduction Guitar Effects Pedal Crank your stomp pedals to the...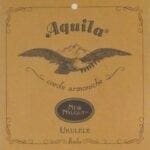 Aquila Corde produces the finest gut strings and synthetic strings, for historical and modern musical...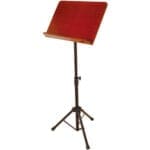 On-Stage Wooden Conductor Music Stand SM7312w The On-Stage SM7312W Conductor Stand with Wide Wooden Bookplate...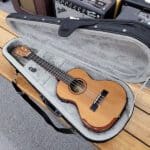 Kala KA-SRT-CTG-E Acoustic Electric Tenor Uke Natural This Kala acoustic electric tenor uke is in...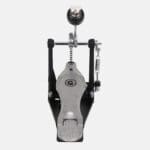 Gibraltar 5711S 5700 Series Single Chain Cam Drive Single Bass Drum Pedal - Silver/Black A...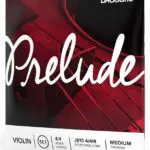 D'Addario Prelude Violin String Set D'Addario Prelude Violin String Set, 4/4 Scale Medium Tension –...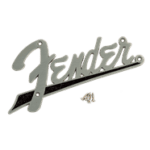 Revive the look of your vintage-style or modern Fender amp with a genuine Fender amplifier...
Victor Litz Music offers private music lessons in-store and online virtual All Instruments—All Styles --All Levels. We also offer the Victor Litz Music Academy of Rock group rock band program for students and adults.
Repairs available on guitars and most string instruments, band and orchestral instruments, percussion and more.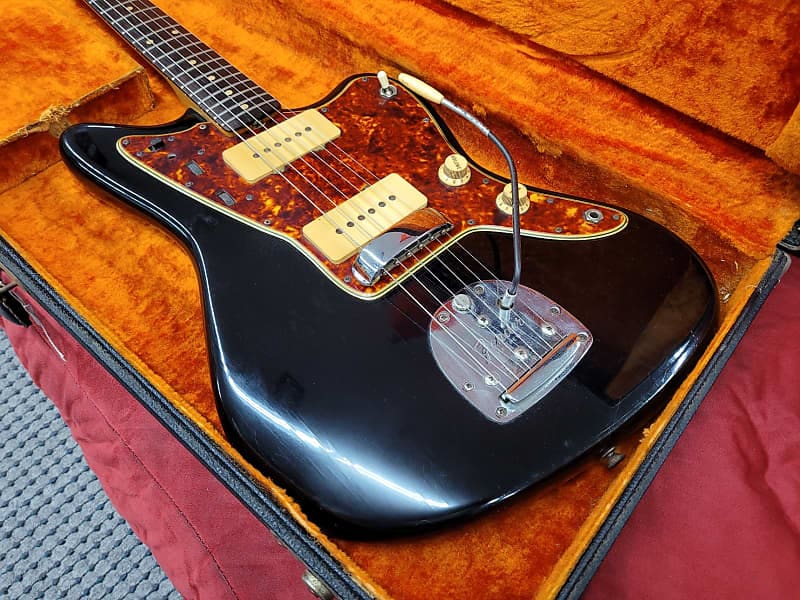 Victor Litz Music is famous DISCOUNT PRICES, special purchases, bargains. We offer all the top name brands.
CASH PAID used and vintage musical instruments and equipment. We also take trade- ins and consignments.