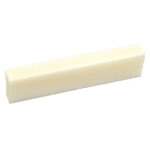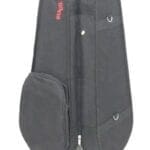 Stagg ukulele Baritone Ukulele Featherweight Case The best featherweight ukulele case you can find for...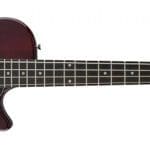 Gretsch G2220 Junior Jet Bass II with Walnut Fretboard - Walnut Stain The Gretsch® Electromatic®...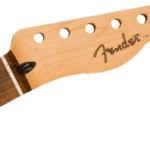 Crafted at our Ensenada, Mexico, manufacturing facility, this genuine Fender Player Series Stratocaster® guitar neck...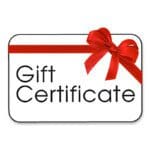 You may purchase these gift certificates on line or in person.  They may be redeemed...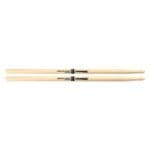 Pro-Mark TX7AW American Hickory 7A Wood Tip The ProMark Classic Forward 7A drumstick features an...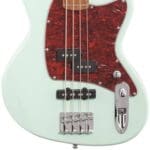 Reflecting a classic Ibanez body style, the Talman Bass Series sports a cool retro look...
Shure CVL Centraverse Cardioid Lavalier Microphone The CVL Centraverse Cardioid Lavalier Microphone from Shure is a miniature lavalier condenser...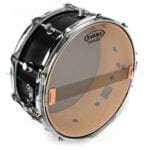 EVANS 14" Hazy 300 Snare Side Evans™ snare side clear 300 heads are the best...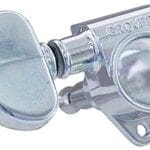 These guitar machines are a triumph in engineering and styling. The housing provides a maximum...
Crafted at our Ensenada, Mexico manufacturing facility, this genuine Fender Telecaster Deluxe guitar neck features...
Allparts Knobs Chrome Set of 2 MK-3300-010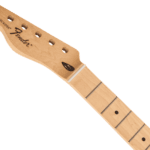 Crafted at our Ensenada, Mexico, manufacturing facility, this genuine left-hand Fender Telecaster® guitar maple neck...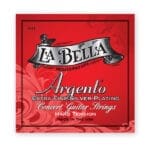 Argento string sets feature a new process of extra fine silver-plating for the handmade wound...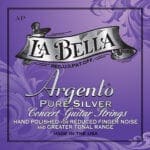 These premium strings establish a new generation of polished bass strings for classical guitars. Their...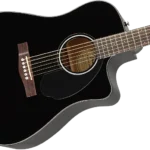 Fender CD-60SCE Dreadnought Acoustic-Electric Guitar Black All-black dreadnought with Fender's Easy-to-Play neck, ideal for beginners....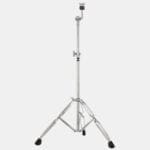 Light Weight Straight Cymbal Stand Light weight for the gigging drummer Double-braced tripod for added...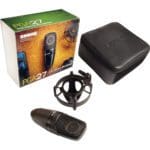 Large-diaphragm capsule provides wider dynamic range for clear highs and strong lows Cardioid polar pattern...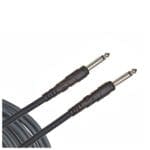 D'Addario Classic Series instrument cables provide the ultimate in quality and value. In=Out Technology: Low...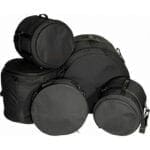 Drum Bags Standard Set of 5 this set is for the 12", 13", 16" toms...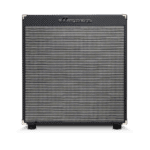 RB-210 The 500-watt RB-210 is the ideal portable gigging amp. Dual custom 10" Eminence® speakers coupled...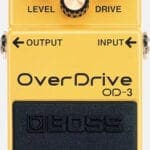 Built in the tradition of the legendary BOSS overdrives, the OD-3 OverDrive pedal gives guitarists...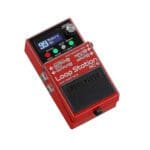 Brand New Boss RC-5 Looper Pedal Standard Features Advanced BOSS looping features in a compact...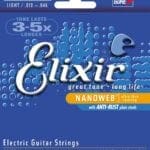 Elixir Electric Nanoweb Light Electric Guitar Strings 10-46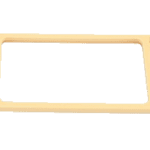 Allparts P/u Ring Cream Curved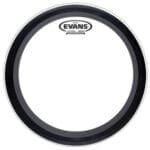 Evans EMAD Adjustable Dampening Bass Drumhead 20 inch Evans™ EMAD™ series features a single ply...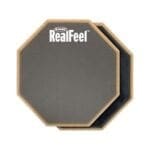 The RealFeel 12 inch Single Sided Practice Pad has a natural gum feel that replicates...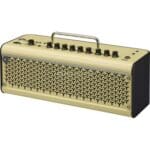 The 30-watt Yamaha THR30II Wireless guitar amplifier brings realistic tube-amp tones and feel to your...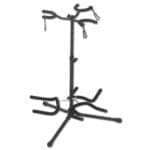 Guitar Stand Triple holds any combination of instruments such as acoustic guitar, electric guitar, bass...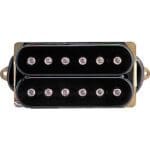 This pickup started a sound revolution. Replacement pickups simply did not exist before the invention...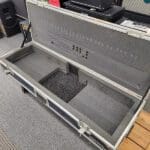 Calzone Nord Electro 2 Road Case - Blue This Calzone road case fits a Nord...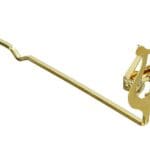 American Plating 511TG Trombone Lyre Lacquer finish Heavy-duty spring Locks securely in place over the...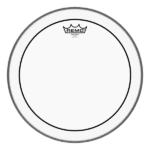 Clear Pinstripe® heads are made with two 7-mil Mylar® plies, and have quick decay, making...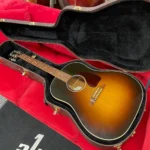 Gibson J45 Standard Acoustic-Electric Guitar Sunburst Price$2,199.99 + $100 Shipping Guitar plays and sounds great. It looks...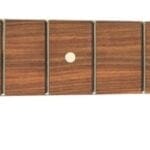 Crafted at our Ensenada, Mexico manufacturing facility, this genuine Fender Stratocaster neck features a comfortable...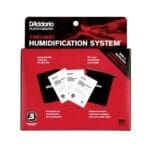 D'Addario brings you Boveda's patented technology as part of our instrument care line. The Two-Way...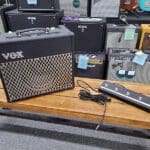 Vox VT30 Valcetronix 30 Watt Combo Amp With VFS5 Footswitch Black This Vox combo amp...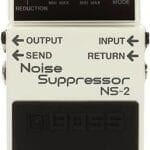 Victor Litz Music is an authorized Boss and Roland Internet dealer. All Boss and Roland...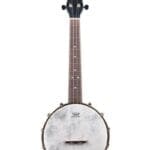 The Banjo ukulele is patterned after banjolele from the 1920s and 1930s—the height of the...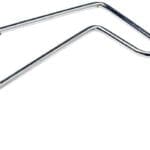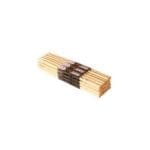 Maple Wood, Wood Tip Stronger, straighter and last longer Air kiln dried Brick of 12...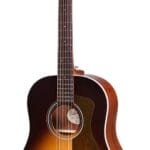 Guild DS-240 Memoir Dreadnought Acoustic Guitar Vintage Sunburst Old-school slope shoulder dread built to inspire....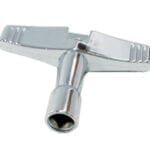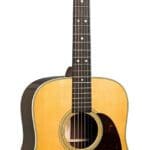 Martin Standard Series D-28 Natural Brand New Martin D-28 with Free Shipping! Sometimes innovation is...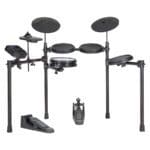 The Simmons SD200 electronic drum kit is ideal for the aspiring drummer who needs a...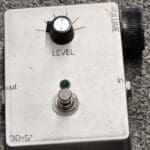 Diabolical Devices DD50 Used older pedal It is SOOO Loud! This from what we understand...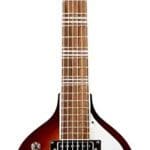 Hofner Ignition Series Violin Guitar - Sunburst The Hofner Ignition Series Violin Electric Guitar is...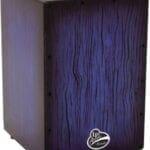 LP Aspire Accent Cajon BlueBurst Streak LPA1332BBS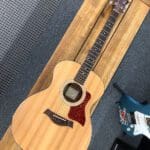 Taylor 114e Acoustic Electric 2007 This used Taylor 114e plays great and sounds awesome. It...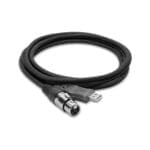 The TRACKLINK Microphone to USB Interface (UXA-110) makes it easy to connect your dynamic microphone...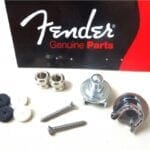 These are Schaller strap locks, packaged by Fender these are the same thing as the...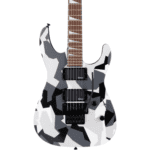 Distinctive and affordable, Jackson's X Series Soloist models are built for speed and comfort! The Jackson®...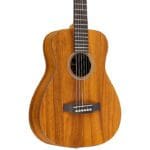 Martin LXK2 Little Martin Koa-Grained Natural The LXK2 Little Martin features Koa-grained HPL (high pressure...
TREBLES STRINGS: E1 - B2 - G3 ALLIANCE Fluoro carbon thinner strings offers a clear...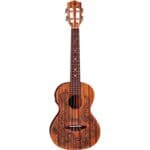 The Henna Dragon Tenor Acoustic-Electric Ukulele from Luna Guitars is highlighted with the symbol of...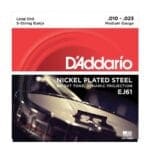 EJ61, D'Addario's most popular 5-string banjo set, provides the ideal balance of playing tension and...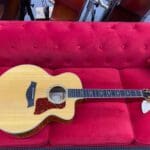 Guitar sounds and plays great but the top is cracked in 2 places behind the...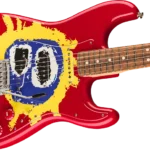 Primal Scream's 1991 breakthrough album "Screamadelica" featured a fresh blend of indie-rock songwriting and acid...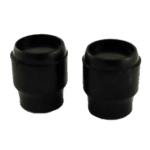 Telecaster switch tip single black barrel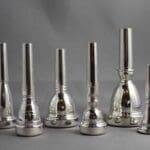 Tuba mouthpiece silver plated Great student silver plated tuba mouthpiece perfect for the student that...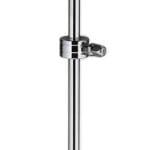 dwsm101 - Two-way bass drum pedal beater with high impact plastic. Includes beater shaft weight.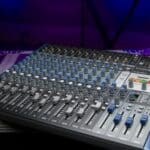 Audio recording made easy. Don't let the classic analog mixer design fool you: The StudioLive®...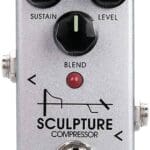 NUX Sculpture Compressor pedal offers a consistent volume output level and sharpens the signals on...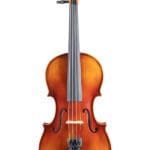 Description Leon Aubert Model 55 Violin.  Made in our violin workshop overseas with European wood....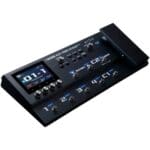 Boss GX-100 Guitar Effects Processor Pedal GX100 The BOSS GX-100 guitar effects processor fuses advanced...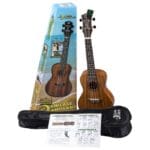 Luna Concert Ukulele Pack Luna ukes in a box! Featured in the Vintage Concert Pack,...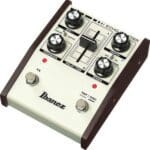 The ES3 Echo Shifter is equipped with both analog and digital delay modes. The analog...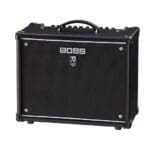 Boss Katana-50 MkII EX 1 x 12-inch 50-watt Combo Amp Katana MkII takes the acclaimed...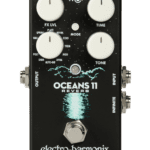 A compact, affordable pedal packed with advanced functionality and 11 reverb styles ranging from essential...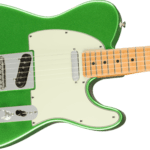 Fusing classic Fender® design with player-centric features and exciting new finishes, the Player Plus Telecaster®...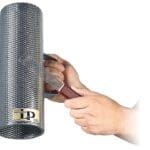 One of the driving rhythmic forces in a Merengue band. This Merengue stainless-steel guiro features...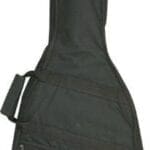 Guitar 1/2 SIZE Vinyl Guitar BAG carrying case for child size guitars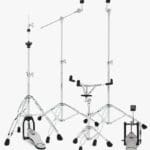 Gibraltar 4700PK 4700 Series Drum Hardware Pack - Chrome A lightweight set of hardware for...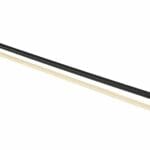 Violin Bow Fiberglass available in sizes available in 1/4, 1/2, 3/4, 4/4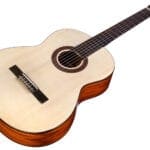 Based on Córdoba's flagship C5, the C5 Spruce adds a new option to a fan...
ALLPARTS CHROME HUM COVER SET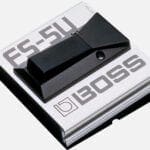 Roland/BOSS offers two types of sturdy metal footswitches for different applications. The FS-5U (silver) is...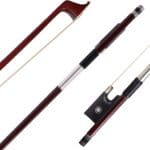 Violin bow wood available in all sizes Student Violin Bow, Well Balanced wood Bow with...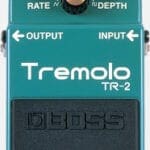 Victor Litz Music is an authorized Boss and Roland Internet dealer. All Boss and Roland...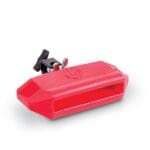 This red LP Jam Block produces a reliable medium-pitched sound. Crafted from the indestructible material...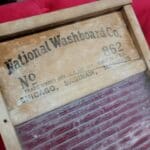 Vintage National Washboard most likely from the 1930s. Small crack in name plate.(Pictured) If interested...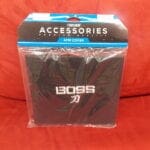 This listing is for the new boss katana head amp cover, new for namm 2018.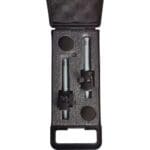 The Samson C02 condenser microphones deliver high audio performance while remaining cost effective. Delivered as...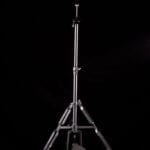 When it comes to entry-level hardware Pearl's H-830 Hi-Hat Stand leads the pack in quality...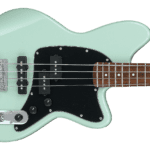 Ibanez Talman short bass The Ibanez TMB30 is a reflection of a classic Ibanez body...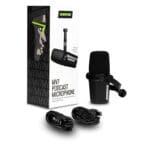 Inspired by the legendary SM7B, the MV7 is a dynamic microphone with both USB and...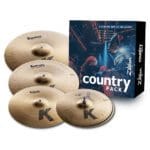 Zildjian K0801C K Series Country Box Set 15/17/19/20" Cymbal Pack - Traditional Your road to...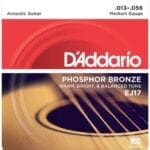 EJ17s offer heavier tension resulting in a bolder, more resonant acoustic tone with higher resistance...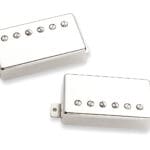 Seymour Duncan GREEN MAGIC Vintage Humbucker Pickups Guitarists have long sought out the lonesome hollow...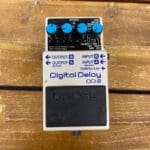 Boss DD-8 Digital Delay Pedal Pedal is in good working condition. OFFERS WELCOME!!! Specifications Eleven...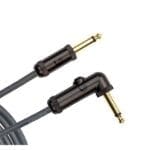 D'Addario Circuit Breaker cables feature an integrated mute switch that prevents loud pops or squeals...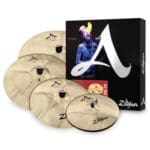 A Custom Cymbal Pack Features crisp, sweet, sophisticated cymbals with a modern sound. Zildjian A...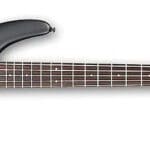 Ibanez SR300E-BWK Soundgear Standard 5-String Bass Weathered Black SPECS neck type SR55pc Maple/Walnut neck top/back/body...
Fuzz effect pedal for electric guitar - Sturdy die-cast metal housing - True bypass -...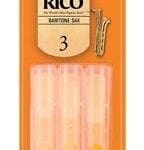 Rico Baritone Sax #3 3-pack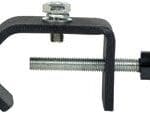 The C-Clamp is designed for light to medium duty hanging applications. Bring safety and stability...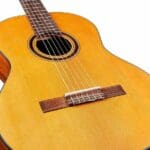 The C3M is one of our most popular entry-level nylon string guitars. Lightweight and comfortable...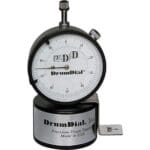 DrumDial Drum Tuning Just Got Easier! Timpani, snare drums, rack toms and bass drums are...
Victor Litz Music offers private music lessons in-store and online virtual All Instruments—All Styles --All Levels. We also offer the Victor Litz Music Academy of Rock group rock band program for students and adults.
Repairs available on guitars and most string instruments, band and orchestral instruments, percussion and more.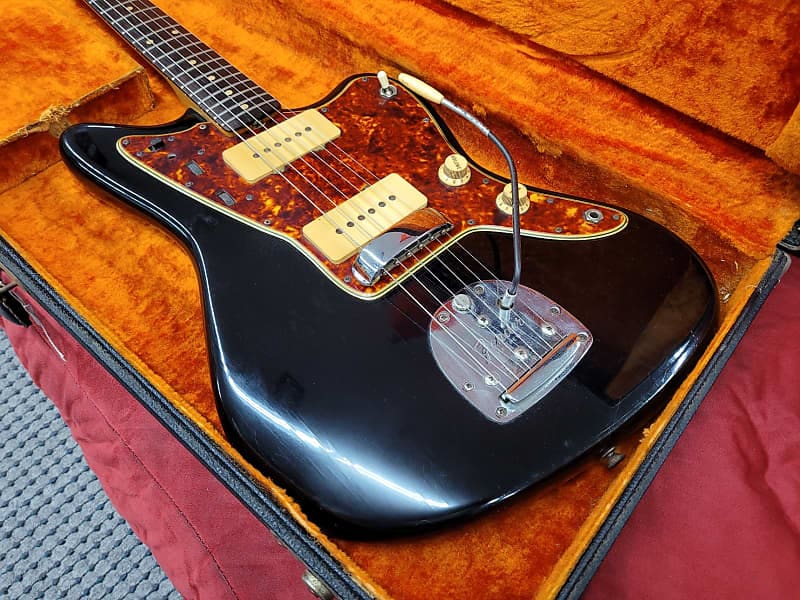 Victor Litz Music is famous DISCOUNT PRICES, special purchases, bargains. We offer all the top name brands.
CASH PAID used and vintage musical instruments and equipment. We also take trade- ins and consignments.