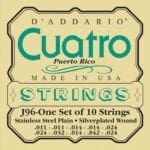 D'Addario J96 strings are designed for the 10-string setup of the Puerto Rican cuatro, generally...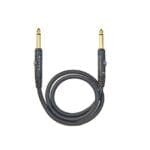 Planet Waves Custom Series Instrument Cables feature gold plated connectors for superior signal flow and...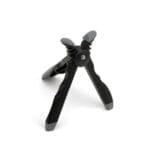 The Planet Waves Headstand provides secure support to guitars and basses for hassle free string...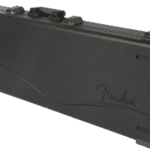 Transport and store your electric bass in style with this deluxe molded case, designed specifically...
Zildjian 20" K series Crash Ride DETAILS Good Ride definition. Dry crash qualities. Weight: Medium...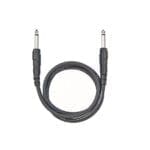 D'Addario Classic Series instrument cables provide the ultimate in quality and value. In=Out Technology: Low...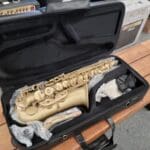 Oxford Alto Sax Outfit Satin Brass Finish This package includes the saxophone, case, and other...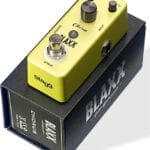 Chorus effect pedal for electric guitar Sturdy die-cast metal housing - True bypass - Heavy...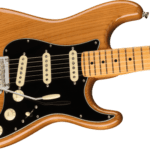 The American Professional II Stratocaster® draws from more than sixty years of innovation, inspiration and...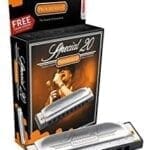 Hohner Special 20 G Harmonica The biggest difference in this harp is the plastic comb...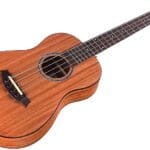 Cordoba Mini II EB-CE - Natural The Cordoba Mini II MH-E Acoustic-Electric Bass is here...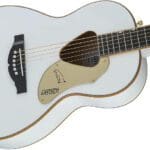 Gretsch G5021WPE Rancher Penguin Parlor Acoustic/Electric, Fishman® Pickup System, - White Surely one of the...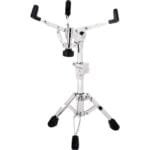 You don't settle for less than top quality when it comes to your drum kit....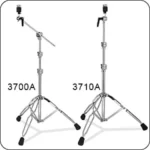 Both double-braced, 2-tiered stands offer exceptional stability and versatility. Included are player-friendly features such as...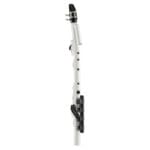 Yamaha YVS-100 Venova Wind Instrument Yamaha YVS-100 Venova Casual Wind Instrument with Case, White Includes...
ECG26, D'Addario's heaviest gauge flatwound set, delivers a smooth feel, warm/mellow tone and maximum tension,...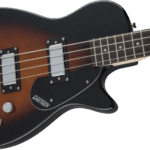 Gretsch G2220 Electromatic® Junior Jet™ Bass II Short-Scale, Black Walnut Sporting classic Gretsch appointments, the...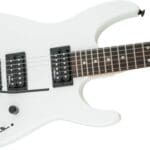 Swift, deadly and affordable, Jackson® JS Series guitars take an epic leap forward, making it...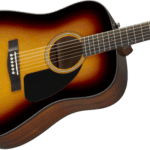 The CD-60 dreadnought V3 boasts features you'd expect on much more expensive instruments, with a...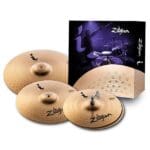 The Essential Plus pack features a 13" hihat pair, a versatile 18" crash/ride, and an...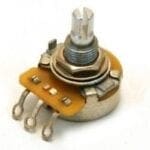 Allparts 1 Meg Pot EP0088000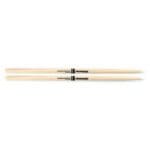 Pro-Mark TX747N Hickory 747 Nylon Tip Drumsticks ProMark The ProMark Classic Forward 747 drumstick features...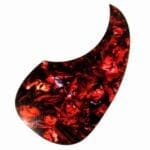 acoustic pickguard toroise shell looking plastic peel and stick E-Z installation in seconds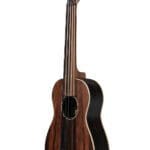 Kala UBASS-EBY-FL U-Bass Striped Ebony Fretless Ukulele Bass - Natural The beautiful Striped Ebony U•BASS®...
Zildjian 14" K Custom Special Dry Hi-Hat Cymbals (Pair) - Traditional Brand New K Custom...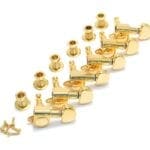 Grover Mini Rotomatic 6 inline tuning keys in gold finish. 14:1 ratio. Great for replacement...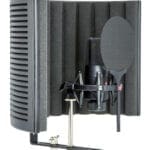 Everything you need to start recording - right now. The X1 S Studio Bundle f...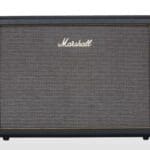 Marshall ORI212 Origin Extension Cabinet Features: 160-watt, 2 x 12" extension cab Voiced especially for...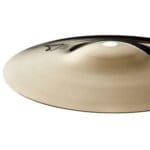 Details Recognized by their striking brilliant finish, A Custom Splashes feature unique tonal grooves and...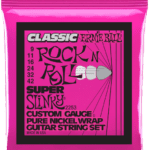 Ernie Ball Classic Super Slinky Pure Nickel Guitar Strings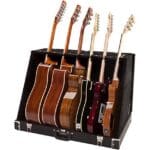 Guitar stand case folding hard case opens to guitar stand Proline RRGS6 The RRGS6 guitar...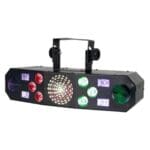 The Eliminator Lighting Furious Five RG offers five exciting entertainment lighting effects in one fixture....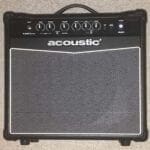 Make the most of your practices and small jams with the Acoustic G20 combo amp,...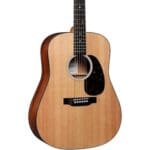 With a Sitka spruce top and sapele back and sides, this solid wood D-10E Road...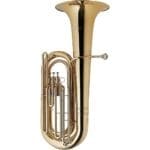 Tune BBb Top action 3 pistons Body material Brass Brass bell diameter 37.5cm or 147.64in....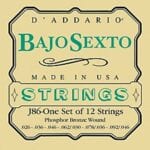 D'addario Bajo Sexto String Set J86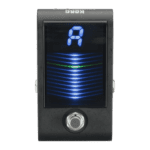 Stunning visibility and pin-point precision, at your feet. Pedal tuner with ultra-high +/- 0.1...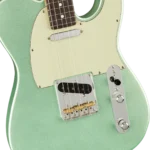 The American Professional II Telecaster® draws from more than seventy years of innovation, inspiration and...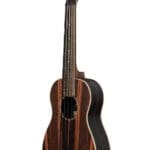 Kala UBASS-EBY-FS U-Bass Striped Ebony Fretted Ukulele Bass - Natural The beautiful Striped Ebony U•BASS®...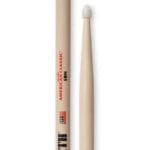 Vic Firth American Classic Hickory Nylon Tip 5B Drumsticks. For the 5B player looking for...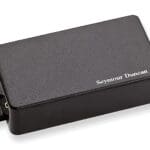 The original active Blackouts neck humbucker delivers searing, fluid leads with a warm, but articulate...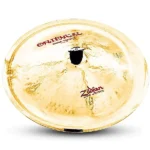 Authentic "trashy" Chinese sound. Very fast, explosive response with rapid decay. We always guarantee the...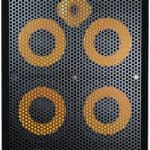 Markbass Standard 108HR 1,600W 8x10 Bass Speaker Cabinet Black 4 Ohm Standard 108HRProduct code: MBL100030Y...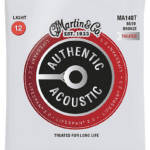 Martin's next generation Lifespan 2.0 strings are engineered using a new, patented technology only available...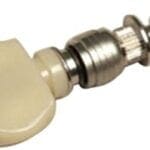 Set of 4 Deluxe Friction Ukulele Tuners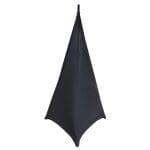 Perfect for a clean, elegant appearance on most speaker or lighting stands. Two-sided coverage hides...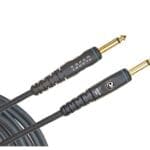 Planet Waves Custom Series Instrument Cables feature gold plated connectors for superior signal flow and...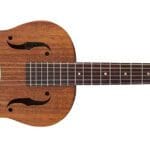 Gretsch G9200 Boxcar Round-Neck Resonator Guitar - Natural Description The miracle of volume! With its...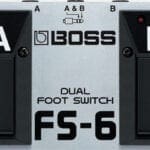 Two switches in one, BOSS's FS-6 combines latch- and momentary-type switching into one unit. With...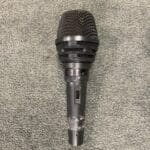 TOA J1 made in Japan cardioid dynamic microphone. Lower sensitivity, clean sound, solid heavy duty...
The patented Planet Waves Bass Pro-Winder is a high-quality peg winder with a built-in string...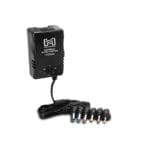 This adaptor is designed to supply power where and when you need it. With selectable...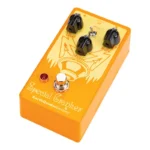 An all-discrete analog distortion enhancement device designed to give your signal some extra grit and...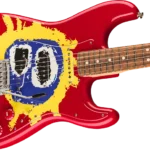 Primal Scream's 1991 breakthrough album "Screamadelica" featured a fresh blend of indie-rock songwriting and acid...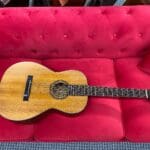 Instrument is in good playing condition even though the bridge has a crack, and the...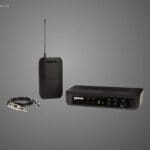 Shure BLX14 /-H10 Guitar/Bass Wireless System - Black The most accessible Shure Wireless Guitar System...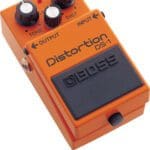 THE BENCHMARK IN GUITAR DISTORTION The DS-1 Distortion is a true icon in the world...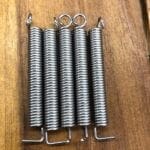 The good folks over at the ESP Custom Lab realized the extra tone additional springs...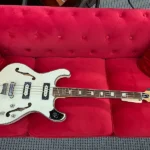 Here is a super cool bass that seems to be very rare. It is from...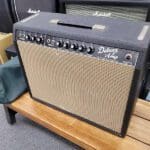 Fender Blackface Deluxe Amp 1965 This vintage Fender Blackface deluxe is in good working condition....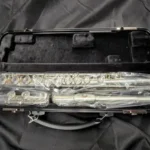 rental instruments complete with case and accessories original packaging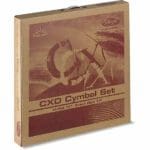 Stagg CXD Cymbal Set 14" Hi-Hats, 18" Crash-Ride Stagg CXD 3 cymbal set with 14"...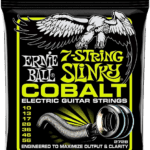 Ernie Ball Cobalt 7-String Regular Slinky Set 2728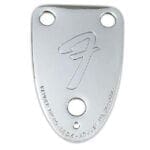 Vintage-style three-screw neck plate fits American Vintage and Classic series 1970s guitar models manufactured from...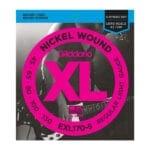 EXL170-5 is the 5-string version of the best-selling D'Addario bass set. With the addition of...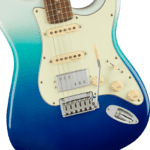 Fusing classic Fender design with player-centric features and exciting new finishes, the Player Plus Stratocaster...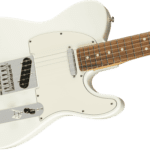 Authentic Fender tone with a modern edge. Bold, innovative and rugged, the Player Telecaster is...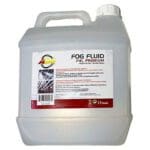 Top quality fog juice. Fog effects are great for improving the quality of special effects...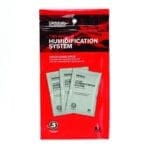 Ensuring that you instrument and case are properly humidified before using the Two-Way Humidification System...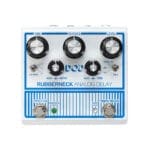 Features Up to 1.5 Seconds of Analog Delay Tap Tempo with 3 Tap Ratio selections...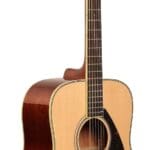 The FG has louder and stronger sound in the low- to mid-ranges, thanks to cutting-edge...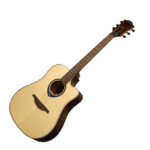 BUILT IN ACOUSTIC EFFECTS INCLUDING LOOPER, REVERB, TREMOLO AND MORE! This second version of the...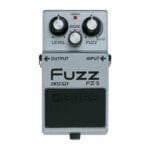 The FZ-5 is a modern pedal built for the modern guitarist, but the sounds you...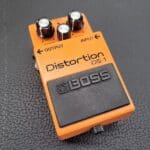 Boss DS-1 Distortion This Boss DS-1 has been tested and is in good condition. If...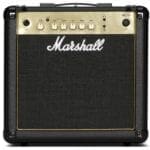 The Marshall MG series of amps delivers a range of classic and modern tones, with...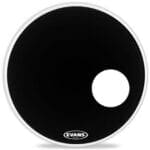 Evans EQ3 Bass Drum Resonant w/ Port Drumhead Black 20 inch Evans™ EQ3™ resonant series...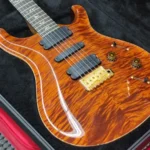 This PTS 513 Rosewood is in good playing condition. It features a 10-grade quilt maple...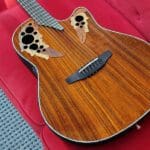 Ovation CE44P Celebrity Elite Plus Figured Koa This B-stock Ovation CC44P is in good playing...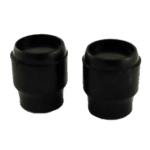 Telecaster switch tip single black barrel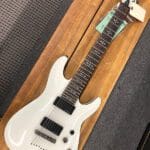 Schecter Demon 7 - White This used Schecter Demon-7 is set up with low action...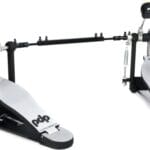 The PDP 700 Series single-chain double bass pedal has more than 20 years of PDP/DW...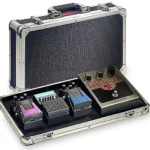 ABS case for guitar effect pedals (pedals not included) - Rugged, medium-weight, plastic moulded ABS...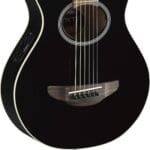 The APXT2 is three-fourths the size of the world's best-selling, acoustic-electric guitar, the APX500II. This...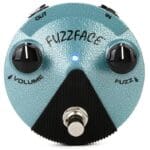 Dunlop FFM3 Jimi Hendrix Fuzz Face Mini The Fuzz Face Mini pedal line features legendary...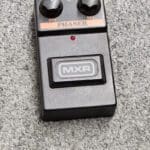 MXR Phaser old vintage model plastic box sounds great Used kind of vintage MXR pedal...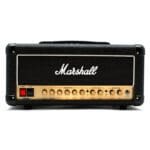 Marshall DSL20HR 2-Channel 20-Watt Guitar Amp Head Get legendary DSL tone with modern features. The...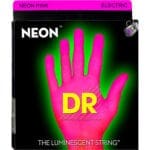 NEON is the second in DR's SuperStrings series. Super bright in daylight, and with stage...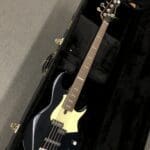 Yamaha BBP35 Bass 2023 - Midnight Blue Made in Japan, this is the ultimate BB,...
Hohner 280-C chromatic harmonica The Hohner 280-C Chromonica 64 is preferred by professionals and semi-professionals...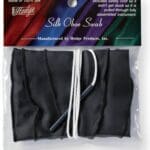 Hodge Oboe Silk Swab All Hodge silk swabs are made from 100% silk. Silk is...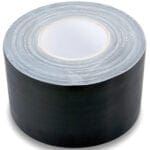 This is the real stuff true Gaffers tape 4" wide black 60 foot roll ...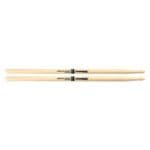 Pro-Mark TX747W 747 Wood Tip Drumsticks The ProMark Classic Forward 747 drumstick features an oval...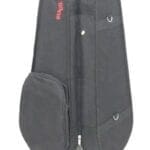 Stagg ukulele Concert Ukulele Featherweight Case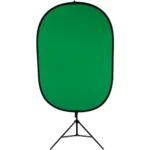 On-Stage Green Screen Kit with Stand 58 x 40" Green On-Stage Stands VSM3000 Green Screen...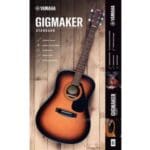 A very affordable starter pack with Yamaha's legendary quality. The Yamaha GigMaker Guitar Package is...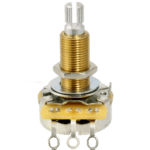 allparts long shaft 500k pots EP0686000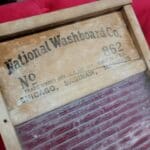 Vintage National Washboard most likely from the 1930s. Small crack in name plate.(Pictured) If interested...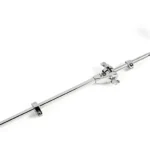 dwsm934 - SM912 18-inch by 1/2-inch boom cymbal arm. Fits any V-clamp or accessory clamp...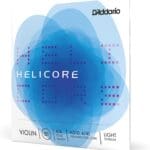 D'Addario H310 Helicore Violin String Set D'Addario H310 Helicore Violin String Set, 4/4 Scale Light...
Victor Litz Music offers private music lessons in-store and online virtual All Instruments—All Styles --All Levels. We also offer the Victor Litz Music Academy of Rock group rock band program for students and adults.
Repairs available on guitars and most string instruments, band and orchestral instruments, percussion and more.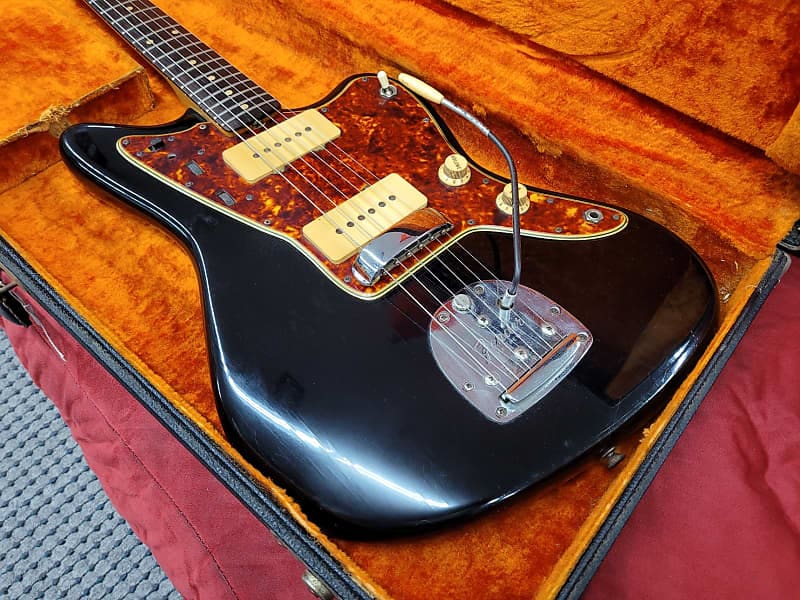 Victor Litz Music is famous DISCOUNT PRICES, special purchases, bargains. We offer all the top name brands.
CASH PAID used and vintage musical instruments and equipment. We also take trade- ins and consignments.