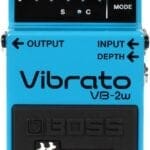 Ahead of its time when it debuted in 1982, the VB-2 Vibrato has been rediscovered...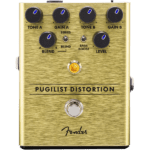 Fiery sounding and flexible, the Pugilist Distortion is ready to add some heavyweight gain to...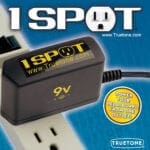 The 1 SPOT is the original 9V pedalboard power supply that only takes up one...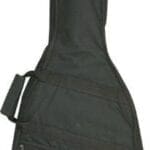 Guitar Bag un-padded for half size guitars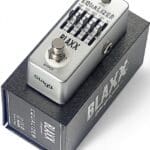 Housing: Die-cast metal Foot switch: True bypass Volume Control: Rotary Bands: 5 (100 Hz, 250...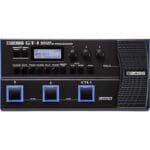 Boss GT-1 Guitar Multi Effects Processor Ultraportable and easy to use, the GT-1 delivers pro-level...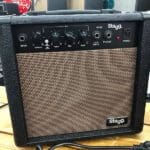 Stagg 10 AA USA 10-Watt Acoustic Amplifier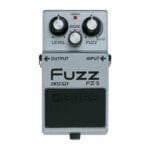 The FZ-5 is a modern pedal built for the modern guitarist, but the sounds you...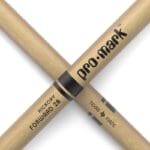 Pro-Mark TX2BN Hickory 2B Nylon Tip Drumsticks Drum Sticks The ProMark Classic Forward 2B drumstick...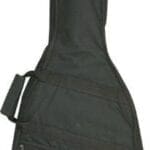 Guitar 1/2 SIZE Vinyl Guitar BAG carrying case for child size guitars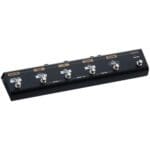 BOSS GA-FC EX Foot Controller This is the new version EX that will work with...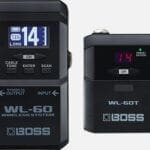 Offering great tone, ultra-low latency, and effortless set up, BOSS's revolutionary WL series has made...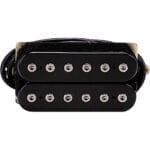 A nontraditional approach to high-output bridge humbucking guitar pickup design. Most hot humbuckers concentrate the...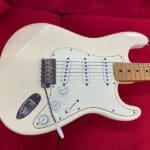 Fender Jimmie Vaughan Tex-Mex Strat 1996 - Olympic White Guitar plays and feels great. Light...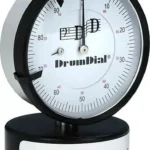 DrumDial DrumDial Drum Tuner Features: Precision mechanism measures tympanic pressure for repeatable, accurate tuning Large...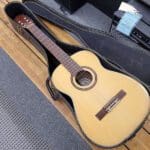 Kimberly Nylon String Guitar w/ Case 1960s - Natural This vintage Kimberly classical guitar is...
Pro Rock Gear deluxe electric bass case hard shell plastic with metal valence trim. Fits...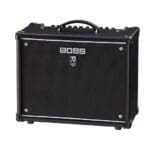 Boss Katana-50 MkII EX 1 x 12-inch 50-watt Combo Amp Katana MkII takes the acclaimed...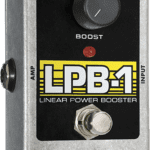 LPB-1 An exact recreation of the original LPB-1 circuit that ushered in the age of...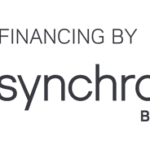 Financing Available thru Synchrony Financing Available thru Synchrony click here Applying is convenient, fast and...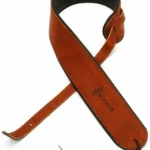 Choose this strap for quality and class. Featuring premium brown rolled leather and an embossed...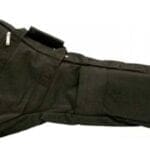 Banjo gig bag. Nice padded carrying gig bag with shoulder strap, zipper, and more. Fits...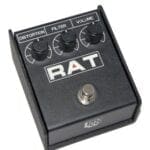 This is the classic RAT tone. The standard that all other distortion devices are measured...
AllParts Grover Tuners 6-in-Line Mini Black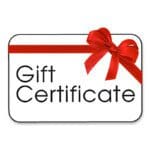 You may purchase these gift certificates on line or in person.  They may be redeemed...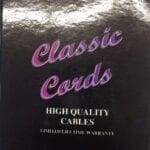 S-Series, phone-plug/phone-plug, Vintage Tweed Instrument cable - ROHS Compliant - 6 m/ 20 ft. -...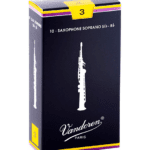 VANDOREN SOPRANO SAX 3 10CT REEDS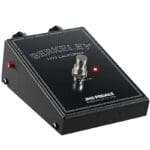 JHS Legends of Fuzz Berkeley Fuzz In 1973, effects legend Craig Anderton and John Lang...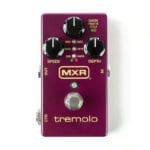 MXR M305 Tremolo Purple MXR® TREMOLO M305 This return of the tremolo effect to the...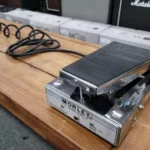 Really clean and works well. If interested please make us an offer!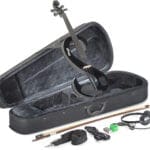 4/4 electric violin set with S-shaped black electric violin, soft case and headphones - Body:...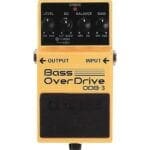 Victor Litz Music is an authorized Boss and Roland Internet dealer. All Boss and Roland...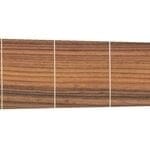 Crafted at our Ensenada, Mexico manufacturing facility, this genuine Fender fretless Jazz Bass neck features...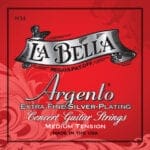 Argento string sets feature a new process of extra fine silver-plating for the handmade wound...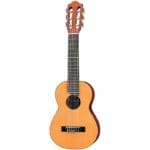 Description The Yamaha GL1 Mini 6-String Nylon Guitalele is half guitar, half ukulele, and 100%...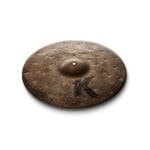 Zildjian 18" K Custom Special Dry Crash Cymbal - Traditional This is a display model...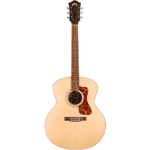 Guild F-240E Westerly Collection Jumbo Acoustic-Electric Guitar Natural Classic acoustic tone and balance. Built with...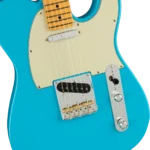 General Color Miami Blue Country Of Origin US Orientation Right-Hand Series American Professional II Neck...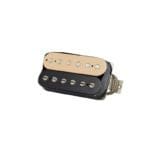 Gibson 57' Classic Humbucker PU57ZB2 - Zebra Since their introduction in the 1950s, Gibson's famous...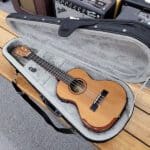 Kala KA-SRT-CTG-E Acoustic Electric Tenor Uke Natural This Kala acoustic electric tenor uke is in...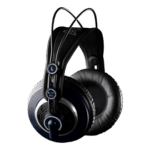 Everybody´s darling The AKG K240 MKII professional over-ear, semi-open headphones carry on the success of...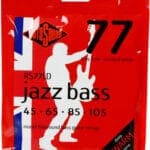 OVERVIEW Handmade in England. Gauges: 45-65-85-105. Flatwound. Monel. One of the original Rotosound sets from...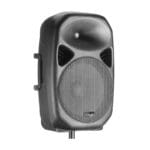 Stagg KMS15-1 Stagg 15 200 Watts 2-Way Active PA Speaker with Bluetooth - System type:...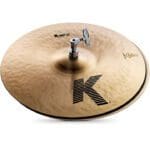 Zildjian 14 inch K Zildjian Hi-hat Cymbals K Zildjian HiHats embody that immediately recognizable sound...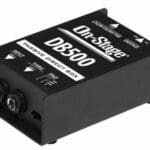 On-Stage brand Direct Box DB500 Passive DI Box Our DB500 Passive DI Box converts any...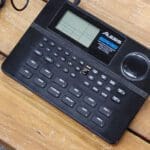 Alesis SR-16 Drum Machine This Alesis drum machine has been tested and works well. This...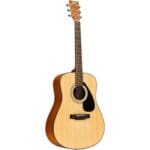 Get playing with the complete Gigmaker Standard acoustic guitar package! With this amazingly affordable bundle,...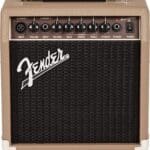 Fender Acoustasonic 15 Guitar Amplifier Fender Acoustasonic 15 Guitar Amplifier The Acoustasonic 15's convenient dual...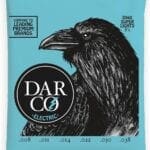 Darco® Electric Guitar Strings D940 Premium nickel guitar strings built to be tough and affordable...
Shure CVL Centraverse Cardioid Lavalier Microphone The CVL Centraverse Cardioid Lavalier Microphone from Shure is a miniature lavalier condenser...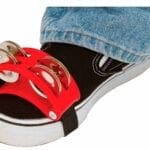 Highlights Compact size High-impact plastic frame Comfortable elastic band Ideal for cajon or guitar players...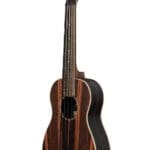 Kala UBASS-EBY-FS U-Bass Striped Ebony Fretted Ukulele Bass - Natural The beautiful Striped Ebony U•BASS®...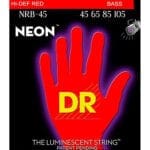 DR NEONs are super bright color coated strings that sound clear, bright and musical. Players...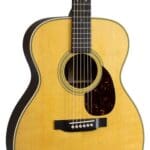 Please note we always guarantee the lowest price in the country on new items Martin...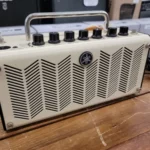 This slightly used Yamaha THR5 desktop combo amp features 5 selectable amp settings, built in...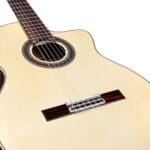 Built with a solid European spruce top, rosewood back and sides, soft cutaway and Fishman...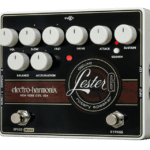 Lester G Electro Harmonix Lester G Deluxe Rotary Speaker Pedal The ultimate rotary...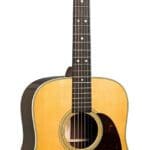 Martin Standard Series D-28 Natural Brand New Martin D-28 with Free Shipping! Sometimes innovation is...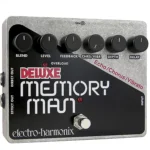 Electro-Harmonix Deluxe Memory Man, Delay Effects Pedal, Analog, Chorus, Vibrato, True Bypass Switching. Tap Tempo...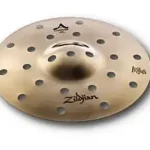 Zildjian 10" A Custom EFX Splash Cymbal - Brilliant The A Custom EFX is a...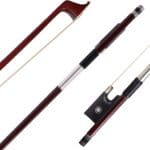 Violin bow wood available in all sizes Student Violin Bow, Well Balanced wood Bow with...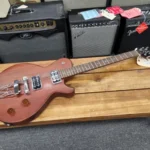 Dean EVA Brown electric guitar set neck made in Korea guitar is in excellent playing...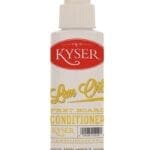 Kyser Lem-Oil might just be the best kept secret for luthiers worldwide. Keeping your fret...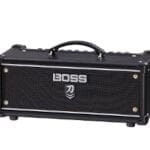 Katana MkII takes the acclaimed Katana guitar amp series to the next level, turbocharging the...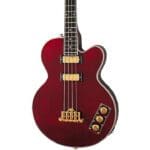 Epiphone Allen Woody Rumblekat Bass - Wine Red New "Open Box" display model Woody, who...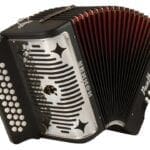 Maybe this is the most intuitive form of music making: to pick up an instrument...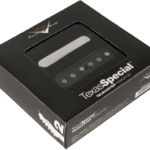 Bringing the Blistering Heat As Heard on Fender American Special Telecaster® guitars Fender Custom Shop...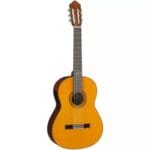 The CGX102 acoustic-electric nylon-string classical guitar is an expansion of the already popular CG classical...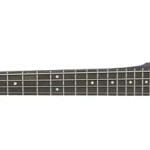 Steinberger Spirit XT-2 Standard Electric Bass, Left-Handed Black (with Gig Bag) Lefties, it's time to...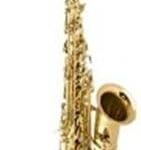 Etude Alto Saxophone Outfit with case and accessories Basic student instrument that will not break...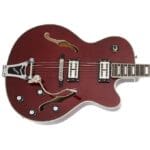 We just got in a huge batch of guitars from Kramer/Epiphone. We are listing this...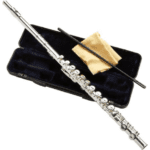 Student Flute with case and extras Silver-plated headjoint, body, foot and keys Closed holes C...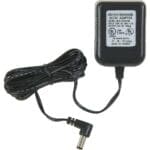 For Q-Tron, Q-Tron+, Worm, Deluxe Elec. Mistress, Stereo Polyphase, XO Deluxe Memory Man, XO Q-Tron+....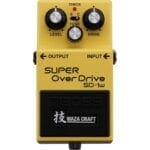 Passionately designed by the master engineers at BOSS in Japan, the Waza Craft SD-1W Super...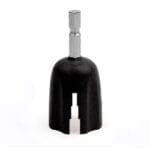 The Planet Waves Drill Bit Peg Winder attaches to any cordless screwdriver for faster and...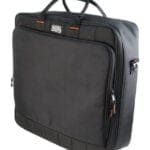 Padded Mixer or Equipment Bag 18" x 18" x 5.5" Rugged Nylon Exterior 10mm Dual...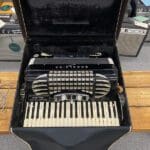 Excelsior Symphony Citation Electric Accordion with Case 1960's - Black Instrument itself is in good...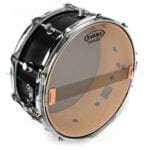 EVANS 14" Hazy 300 Snare Side Evans™ snare side clear 300 heads are the best...
The D'Addario LubriKit is an easy to use lubricant for friction points including the nut...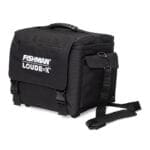 The Fishman Loudbox Mini / Mini Charge Deluxe Carry Bag fits either Loudbox Mini or...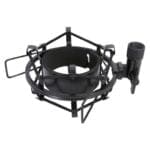 The MY430 effectively isolates your studio mic from handling and floor noise. It's spider suspension...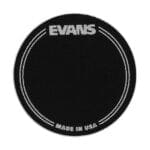 Evans Impact EQ Pad Nylon Bass Drum Patch Black EQPB1 Evans Black Nylon Bass Drum...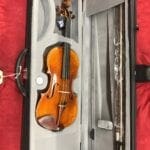 QM Violin GHVN Hand Selected Professional handmade violin. Made of selected high quality spruce top...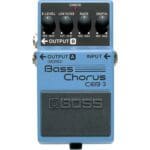 Boss CEB-3 Bass Chorus Pedal The CEB-3 Bass Chorus pedal offers a split-frequency chorus effect...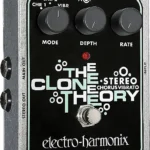 This recreation of the original 1970's Clone Theory is re-known for its very edgy chorus....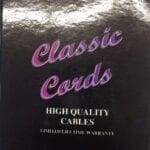 S-Series, phone-plug/phone-plug, Vintage Tweed Instrument cable - ROHS Compliant - 6 m/ 20 ft. -...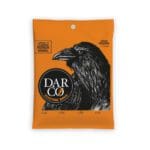 Darco® Electric Bass Strings D9500 Darco Electric Bass strings are meticulously constructed of authentic nickel...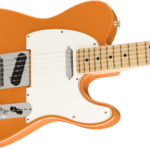 Bold, innovative and rugged, the Player Telecaster is pure Fender, through and through. The feel,...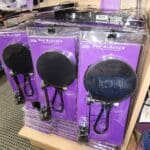 On-Stage ASVSR6GB Pop Blocker with Replacement Liners We made a special purchase on a huge batch...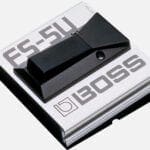 Roland/BOSS offers two types of sturdy metal footswitches for different applications. The FS-5U (silver) is...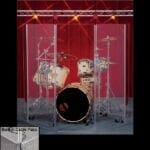 ClearSonic Panels (CSP) provide acoustic separation between instruments on stage or in the studio. This helps...
The On-Stage MSA2700 Multi Mic Holder. The choice is yours. You've invested in an impressive...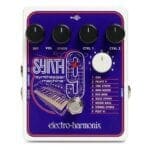 The polyphonic SYNTH9 Synthesizer Machine transforms your guitar or bass with 9 presets that were...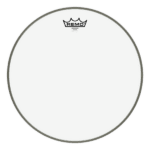 Clear Emperor? heads are made with two free-floating plies of 7-mil Mylar?, making them the...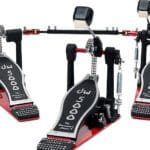 AN INDUSTRY STANDARD GETS EVEN BETTER We've reengineered the pedal that established our reputation for...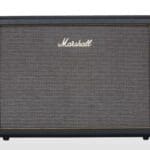 Marshall ORI212 Origin Extension Cabinet Features: 160-watt, 2 x 12" extension cab Voiced especially for...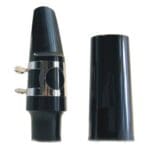 Soprano saxophone mouthpiece kit beginner mouthpiece complete with cap and ligature (clamp)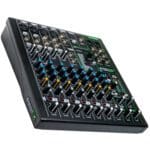 Brand New Mackie Pro FX10 Version 3 10 channel professional mixer with FX and USB...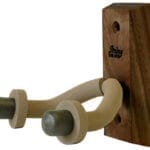 String Swing Guitar Wall Hanger Nice looking wood wall mount for hanging your prize possessions...
Victor Litz Music offers private music lessons in-store and online virtual All Instruments—All Styles --All Levels. We also offer the Victor Litz Music Academy of Rock group rock band program for students and adults.
Repairs available on guitars and most string instruments, band and orchestral instruments, percussion and more.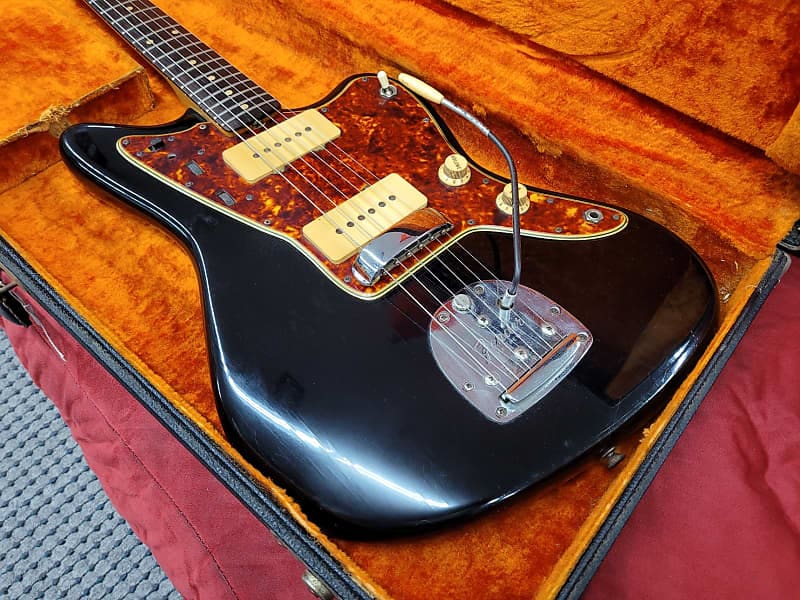 Victor Litz Music is famous DISCOUNT PRICES, special purchases, bargains. We offer all the top name brands.
CASH PAID used and vintage musical instruments and equipment. We also take trade- ins and consignments.