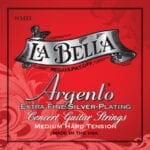 Argento string sets feature a new process of extra fine silver-plating for the handmade wound...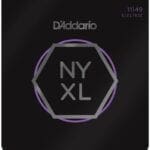 NYXL1149 is designed with larger gauges for players who prefer moderate flexibility and a full,...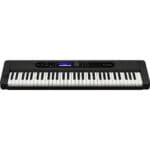 Casio CT-S400 61-Key Touch-Sensitive Portable Keyboard Designed with 600 sounds, 200 full-accompaniment rhythms, a pitch-bend...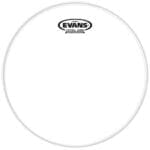 Evans 12" Gen Res Clear Drum Head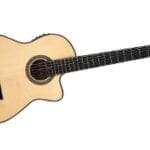 About This Listing The 12 Natural is our entry-level crossover guitar featuring a comfortable, slim...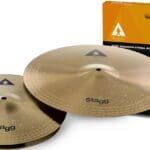 Stagg AXA-SET 13" Hihats Pair and 16" Cymbal Crash \An incredible value for student or...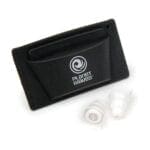 The Planet Waves Pacato hearing protection is a reusable, universal sized audio filter designed specifically...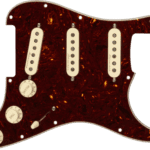 Description Customize your tone with the Pre-Wired Stratocaster pickguards. Made with premium components in the...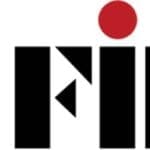 Vic Firth American Classic Hickory Wood Tip Drumsticks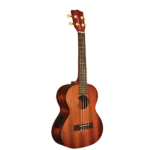 Styled in a satin finish, the Makala Classic MK-TE from Kala is a tenor ukulele...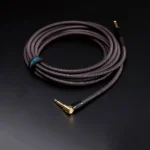 Boss BIC-P18A 1/4" TS Straight to Right-Angle Instrument Cable - 18' - Black Unmatched Fidelity...
This all-analog pedal uses bucket-brigade circuitry to create classically lush, liquid textures that you just...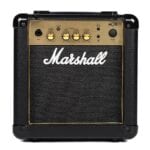 Don't be fooled by their simplicity, these Marshall MG amps deliver a range of classic...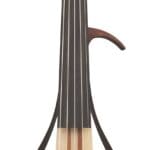 Yamaha electric violin 5 string YEV-105 YEV-105 A new kind of electric violin taking its...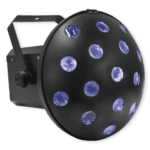 The LED Mushroom from Eliminator Lighting is bringing back the classic mushroom Effect with a...

The PGA181 is a professional quality instrument microphone with an updated industrial design that features...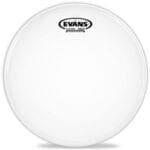 Evans G2 Clear Drumhead 14 inch Evans™ G2™ tom batter heads feature two plies of...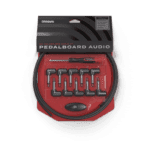 Custom-wire your pedal board or rack gear. The Planet Waves Cable Station Pedalboard Cable Kit...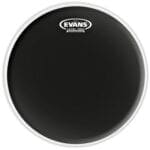 Evans Onyx 2-Ply Coated Batter Drumhead 8 inch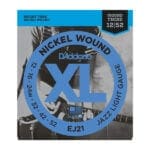 EJ21, D'Addario's most popular round wound "jazz" set, features a wound 3rd/G string for greater...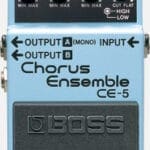 The CE-5 Chorus Ensemble is BOSS' ultimate compact chorus pedal, covering a wide frequency range...
Summary Our original high output ceramic humbucker, the Duncan Distortion bridge model is perfect for...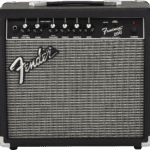 Fender Frontman FM20G 20 watt guitar amplifier The Frontman 20G brings together familiar Fender cosmetics...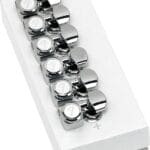 Set of six locking tuners designed to fit most modern-style Fender electric guitars with dual-pin...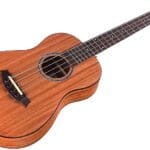 Cordoba Mini II EB-CE - Natural The Cordoba Mini II MH-E Acoustic-Electric Bass is here...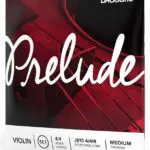 D'Addario Prelude Violin String Set D'Addario Prelude Violin String Set, 4/4 Scale Medium Tension –...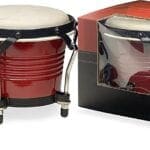 Stagg bongos cherry finish pro claw style tuneable bongo Wood Construction Heavy-duty chromed steel rims...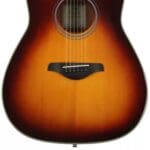 Acoustic Guitar (R)Evolution Playing guitar in a great sounding room is the most inspiring, engaging...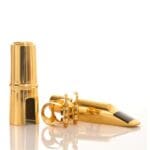 Alto Saxophone metal mouthpiece kit preferred for jazz and louder rock and pop over classical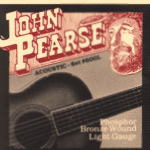 John Pearse phospher bronze light gauge strings. jp600l 600l John Pearse Acoustic Light gauge...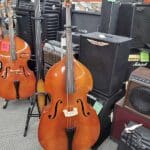 Strunal 1/2 Size Upright Bass With Gig Bag This Strunal 1/2 Size Upright Bass is...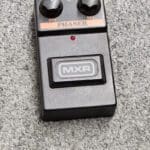 MXR Phaser old vintage model plastic box sounds great Used kind of vintage MXR pedal...
Innovative technology The Adaptive Radius Technology (A.R.T.) of the Performance 3 is really quite simple...
AllParts Grover Tuners 6-in-Line Mini Black
The Acoustic B25C is the perfect 25-watt combo amp for the bass player who needs...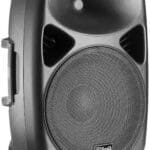 Stagg Powered Speaker Cabinet (KMS12-1) System type: 2-way active speaker - Woofer: 10", 1.5" voice...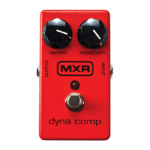 One of the most popular compressors of all time, the Dyna Comp is the secret...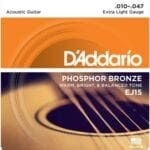 D'Addario's lightest gauge of acoustic strings, EJ15s are ideal for beginners or any player that...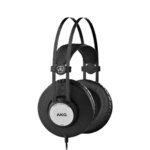 Professional drivers - clear sound in the studio and beyond Our K72 headphones deliver authoritative,...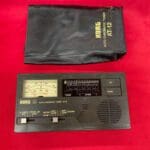 Unit has been tested and functions as it should. Includes soft cover. OFFERS WELCOME!!! The...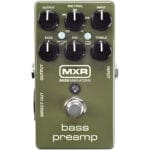 The MXR Bass Preamp combines a pristine bass preamp with a studio-quality Direct Out in...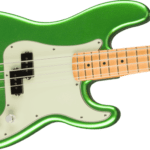 Fender Player Plus Active Precision Bass Features: 3-band EQ for more prominent midrange tone shaping...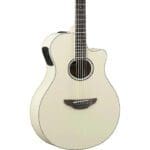 Yamaha APX600 Acoustic-Electric - Vintage White The Yamaha APX600 thinline cutaway acoustic-electric combines incredible comfort,...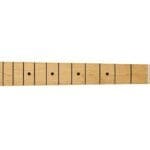 50s-style Genuine Replacement Neck Crafted at Fender's Ensenada, Mexico, manufacturing facility, this genuine vintage-style Fender...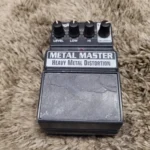 This pedal has been tested and works well. It is missing the rubber face on...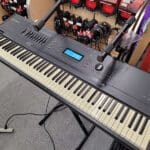 Kurzweil K2500XS 88-key Stage Piano/Synth Black This Kurzweil K2500XS was used in a home studio...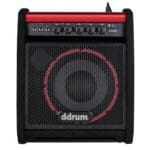 The perfect practice amp, with enough power for the gig. The DDA50 BT electronic percussion...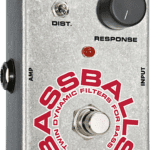 Not one, but two narrow filters sweep your tones under control of the envelope, generating...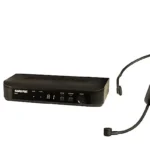 Shure BLX14/P31 H10 System The BLX14/P31 Headworn Wireless System is part of the wireless systems...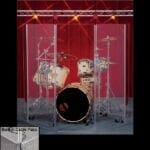 ClearSonic Panels (CSP) provide acoustic separation between instruments on stage or in the studio. This helps...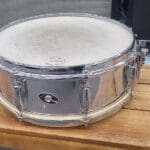 Slingerland 5x14 Festival Snare Steel Shell 1970s-80s Chrome This Slingerland snare has a chrome over...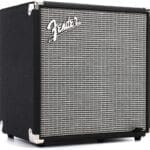 The new Fender RUMBLE 1x8" 25W bass combo is an ideal choice for practice or...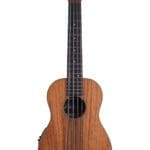 Kala Rumbler Mahogany Acoustic-Electric U•BASS UBASS-RMBL-FS - Mahogany The Kala Rumbler is one of the...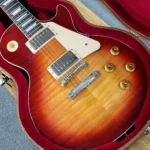 Gibson Les Paul Standard '50s 2019 - Heritage Cherry Sunburst This Gibson Les Paul Standard...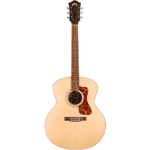 Guild F-240E Westerly Collection Jumbo Acoustic-Electric Guitar Natural Classic acoustic tone and balance. Built with...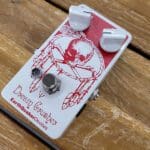 EarthQuaker Devices Dream Crusher This pedal has been tested and works well. Light wear on...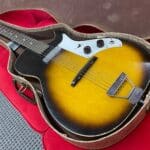 Guitar plays great. All original. Light weight. Low action. There is a little buzz on...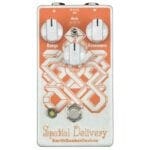 About This Listing EarthQuaker Devices Spatial Delivery V2 Saddle up on the EarthQuaker Devices Spatial Delivery...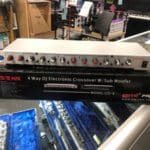 Comes with original box. Make an offer!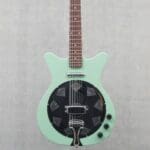 Dano '59 Resonator - Vintage Aqua The Dano '59 Resonator is lightweight, fun to play, and...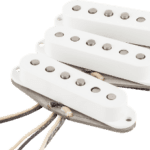 Various Fender Custom Shop Stratocaster® guitars Fender Custom Shop Custom '69 Strat single-coil pickups produce...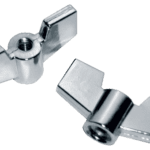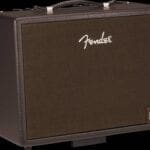 Fender Acoustic Jr Go 100-watt Acoustic Amp Rechargeable The Acoustic Junior GO amplifier delivers...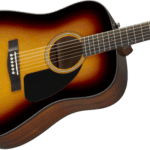 The CD-60 dreadnought V3 boasts features you'd expect on much more expensive instruments, with a...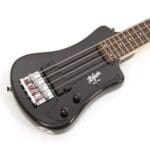 Hofner Shorty Bass - Black, Hofner Model HCT-SHB-BK-0, Right Handed 4-Sting Solid Body Travel Electric...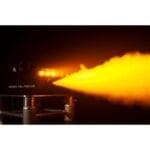 The Eliminator Lighting Amber Fog 700 LED is a unique fog machine that not only...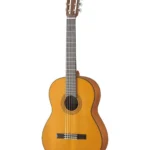 Yamaha CG122MCH Solid Cedar Top Classical Guitar - Natural Yamaha CG122MCH is extremely affordable and...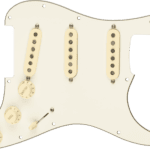 Description Customize your tone with the Pre-Wired Stratocaster pickguards. Made with premium components in the...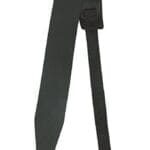 Banjo Strap Leather Black or brown.  These have clips on end to hook to the...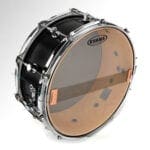 Evans 13" Hazy 300 Snare Head Evans 13" Clear 300 single-ply snare side head is...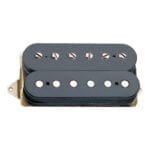 Incredibly Responsive, Vintage-voiced Humbucker The DiMarzio PAF 36th Anniversary bridge pickup melds precise articulation with...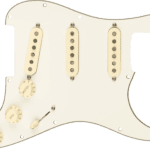 Description Customize your tone with the Pre-Wired Stratocaster pickguards. Made with premium components in the...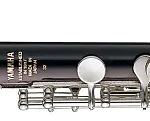 A great general use plastic piccolo for any performance situation. With its easy playability, accurate...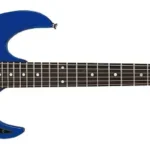 Great entry level guitar with a metal look to it 6 string with tremolo 2...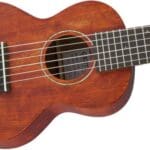 The tenor-size Gretsch G9126 Guitar-Ukulele lets any guitarist sweeten the proceedings with beautifully lilting ukulele...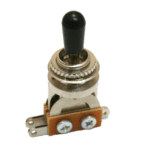 Allparts Switch Lp Short 3way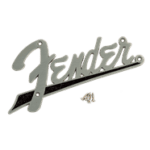 Revive the look of your vintage-style or modern Fender amp with a genuine Fender amplifier...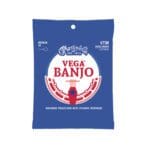 Martin Vega Banjo 5-String Set Medium V730 Bluegrass personified. The name Vega® has been synonymous...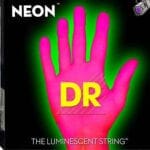 DR NEONs? are super bright color coated strings that sound clear, bright and musical. Players...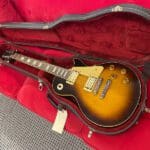 Gibson Les Paul K.M. Kalamazoo 1979 Guitar is in great playing condition. We just put...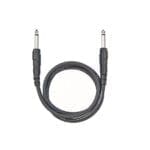 D'Addario Classic Series instrument cables provide the ultimate in quality and value. In=Out Technology: Low...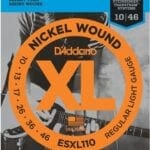 ESXL110 strings are constructed with ball ends on both ends of the strings for use...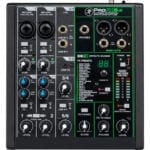 ProFXv3 Professional Effects Mixers with USB More PRO. More FX. More AWESOME. ProFXv3 mixers take...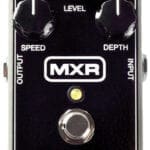 The Uni-Vibe® Chorus/Vibrato is one of the most iconic effects in music history. Since the...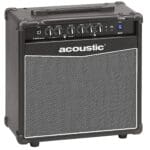 Make the most of your practices and small jams with the Acoustic G20 combo amp,...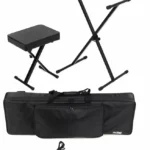 On-Stage Brand KPK1061 bundle deal as low as $99 with purchase of keyboard On-Stage KPK1061...
Housing: Die-cast metal Foot switch: True bypass Control: Speed Mode switch: Vintage or modern LED...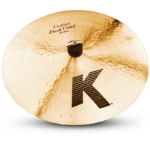 This Crash is from an open box set at a reduced. It would normally sell...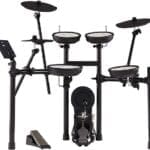 Free Local, curbside and in store delivery available Contact Us For Details!The Next Step...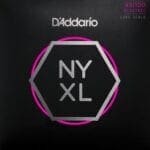 D'Addario's NYXL electric bass string sets feature the innovative combination of NYXL nickel-plated wrap wire...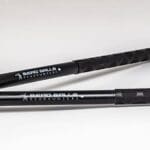 Bead Balls High impact whiffle balls loaded with nylon bells.   Mounting shakers on sticks...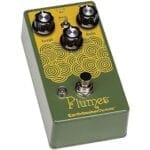 About This Listing EarthQuaker Devices Plumes Overdrive The EarthQuaker Devices Plumes is a unique, all-analog approach...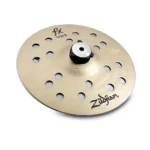 8" Zildjian EFX Stacker with mount FX STACKS The new Zildjian FX Stacks, the latest...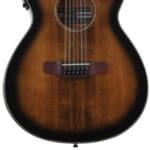 Ibanez AEG5012 Acoustic-electric Guitar Features: Beautifully designed acoustic-electric with slimmer body design for comfortable playing...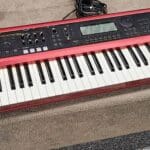 Korg Karma Red synth with hard case great package deal Price is $695 in store...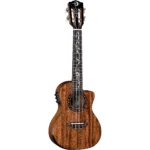 Luna Vineyard Koa Concert Ukulele A warm concert uke with Fishman Kula preamp. The Vineyard...
DIGITAL STOMP BOX with multiple built-in digital samples of percussion sounds that can be played...
Great student model for home practice, comes with a case, mouthpiece, accesories. 90 Warranty. Extended...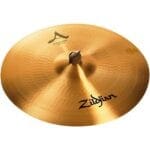 A Zildjian cymbals are the most versatile and popular cymbals ever produced. The generally high...
Victor Litz Music offers private music lessons in-store and online virtual All Instruments—All Styles --All Levels. We also offer the Victor Litz Music Academy of Rock group rock band program for students and adults.
Repairs available on guitars and most string instruments, band and orchestral instruments, percussion and more.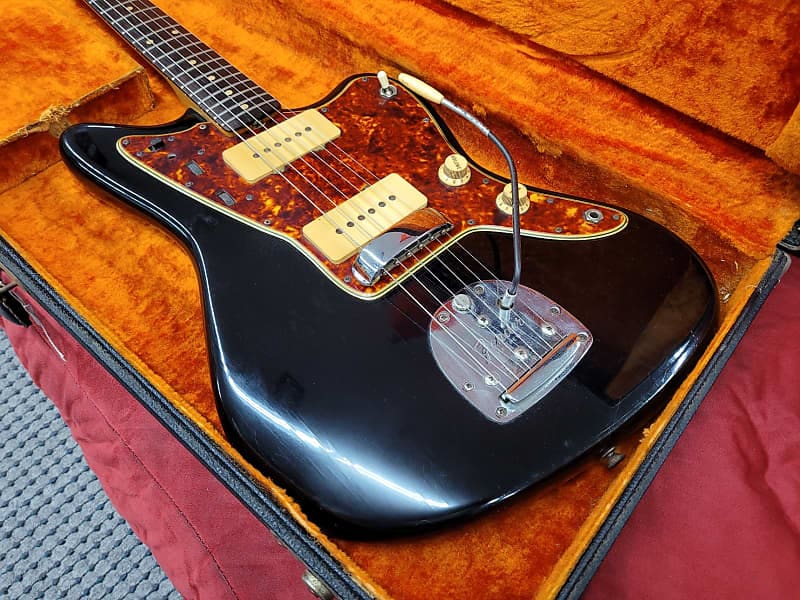 Victor Litz Music is famous DISCOUNT PRICES, special purchases, bargains. We offer all the top name brands.
CASH PAID used and vintage musical instruments and equipment. We also take trade- ins and consignments.