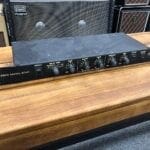 Here we have a very cool rackmount delay: the 90s Chandler Stereo Digital Echo. Sounds...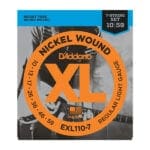 EXL110-7, D'Addario's best selling 7-string set, offers the ideal combination of tone, flexibility and long...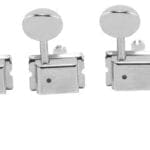 American Vintage Staggered Tuning Machines, Nickel/Chrome, (6) Eliminate the need for string guides with these...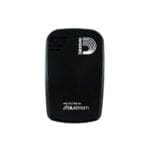 Musical instruments can be easily damaged by large and rapid changes in humidity and temperature....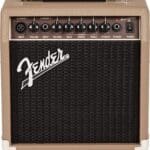 Fender Acoustasonic 15 Guitar Amplifier Fender Acoustasonic 15 Guitar Amplifier The Acoustasonic 15's convenient dual...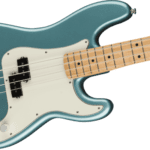 Fender Player Series Precision Bass Guitar - Maple/Tidepool - 0149802513 There's nothing more classic than...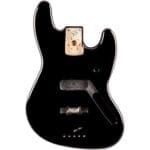 Crafted at Fender's Ensenada, Mexico, manufacturing facility, this genuine Fender Jazz Bass guitar body is...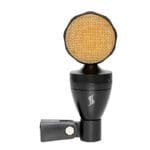 Stagg SSM30 Professional Condenser Microphone This Stagg condenser microphone comes with a holder, has a...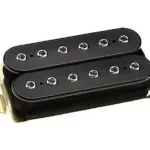 OVERVIEW Distinctive tone! A nontraditional approach to high-output bridge humbucking guitar pickup design. Most hot...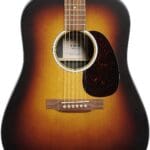 Martin took the DX1AE Macassar Burst and reimagined it. The result is the D-X2E Burst....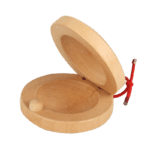 Pair of castanets. Actual ones may vary.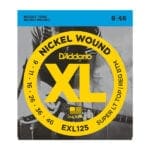 EXL125 is D'Addario's best selling hybrid set, combining the high strings from an EXL120 (.009)...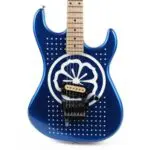 Kramer Custom Graphics Series Baretta White Lotus Candy Blue Part of the new Kramer Custom...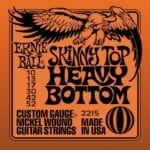 Ernie Ball Skinny Top Heavy Bottom Nickel Wound Strings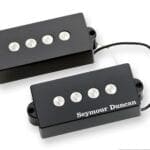 There's a reason this is our most popular Bass pickup: massive tone. The QP has...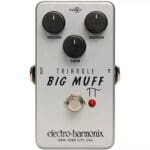 We have reissued the original Version 1 Big Muff and it's dripping with vintage Electro-Harmonix...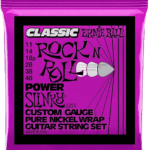 Ernie Ball Classic Power Slinky Pure Nickel Guitar Strings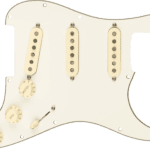 Description Customize your tone with the Pre-Wired Stratocaster pickguards. Made with premium components in the...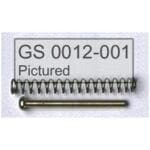 ALLPARTS HUMB HEIGHT SCREWS CHROME 8 PC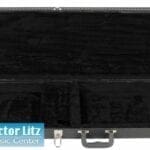 Traditional electric bass guitar case. Wood covered in black tolex.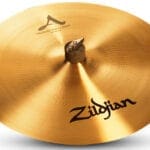 Zildjian A 16" Medium Thin Crash Cymbal This Crash cymbal is from an open box...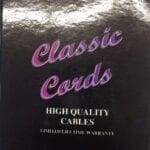 S-Series, phone-plug/phone-plug, standard Instrument cable - ROHS Compliant - 3 m/ 10 ft. - Diam:...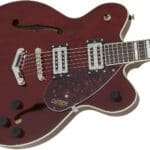 Gretsch G2622 Streamliner Center Block Double-Cut with V-Stoptail - Walnut Stain Revitalizing the best elements...
Cork grease and tuning slide grease Cork grease, tuning slide grease Victor Litz Music stocks...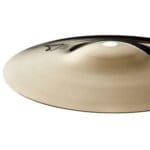 Details Recognized by their striking brilliant finish, A Custom Splashes feature unique tonal grooves and...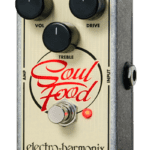 Soul food Tone aficionados kept telling EHX's Mike Matthews about a pedal that had achieved...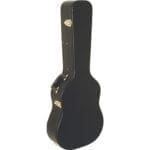 Traditional hardshell classical guitar case. Fits nylon string classical guitars. Hardshell wood case with tolex...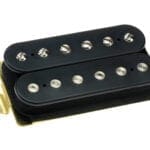 Have you ever heard a bridge pickup that made a guitar sound like a giant...
The most dramatic tone curve of the Modern Classic humbuckers. The vowel-like open wah-wah feel...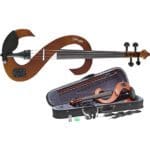 Stagg EVN 44 Series Electric Violin Outfit 4/4 - Violin Brown Stagg's full-size (4/4) Silent...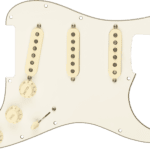 Description Customize your tone with the Pre-Wired Stratocaster pickguards. Made with premium components in the...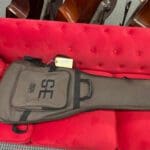 Case is in good condition. There is a little tare in the front pocket but...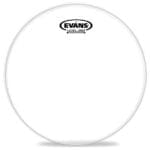 Evans™ G1™ series features a single ply of 10mil film blending a bright tone, sustain...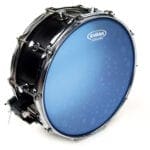 EVANS 14" Hydraulic Blue Coated Batter Drumhead Evans™ Hydraulic™ Blue snare heads feature two plies...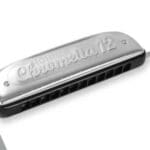 The Chromatic Explorer Explore the exciting world of chromatic harmonica with the Chrometta 12, the...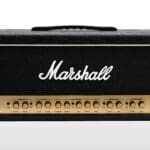 Marshall DSL100HR 100-watt Tube Head 100-watt Tube Guitar Amp Head with 2 Channels (Each with...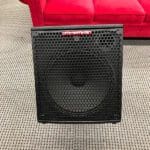 Ibanez Promethean Bass Amp Used Ibanez Promethean P3115-H bass amp is in good condition works...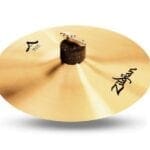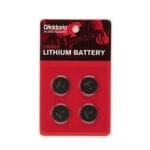 Description D'Addario CR2032 lithium batteries provide up to 3 volts of power and are intended...
Mix Series Compact Mixers are reliably rugged, with the proven quality you expect from Mackie,...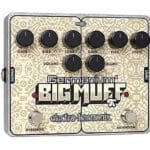 Electro-Harmonix Germanium 4 Big Muff Pi Overdrive & Distortion 2010 - Present - Tan Electro-Harmonix...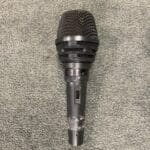 TOA J1 made in Japan cardioid dynamic microphone. Lower sensitivity, clean sound, solid heavy duty...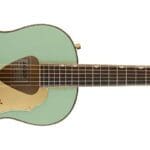 Gretsch G5021E Rancher™ Penguin™ Parlor Acoustic/Electric - Mint Metallic Description Surely one of the most...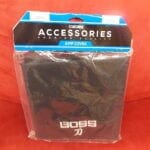 This listing is for a boss katana ktn100 amp cover. New for namm 2018.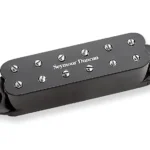 PAF voicing in a single coil size neck pickup, delivers warm, smooth tone for both...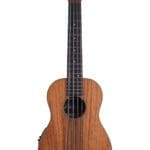 Kala Rumbler Mahogany Acoustic-Electric U•BASS UBASS-RMBL-FS - Mahogany The Kala Rumbler is one of the...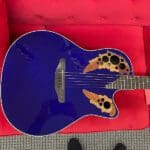 Ovation Celebrity Elite Plus CE44P-8TQ Mid-Depth Acoustic-Electric Guitar - Caribbean Blue This is a new...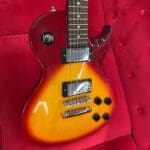 Guitar is in great playing condition. Minimal player wear. Neck and frets are good. Nice...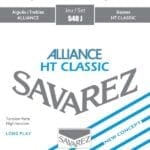 TREBLES STRINGS: E1 - B2 - G3 ALLIANCE Fluoro carbon thinner strings offers a clear...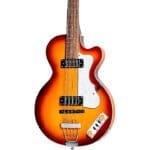 Hofner Ignition Series Club Bass - Sunburst If interested, please send us your address to...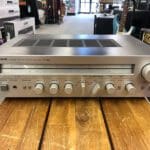 Yamaha R-500 Receiver - Silver & Wood This used Yamaha R-500 Receiver is in good...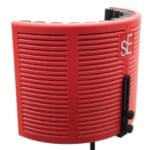 The RF-X is an instant vocal booth for any home studio. Unwanted room sound interfering with...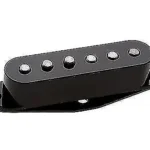 DiMarzio modeled their Area '58 after one of the most celebrated Strat pickups from 1958,...
Remo 14" Powerstroke 3 Coated 14" w/ Dot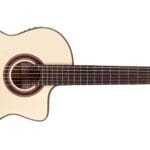 Cordoba Iberia Series GK Studio - Natural Built with a solid European spruce top, cypress...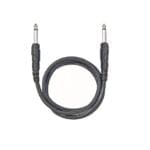 D'Addario Classic Series instrument cables provide the ultimate in quality and value. In=Out Technology: Low...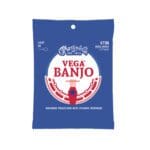 Martin Vega Banjo 5-String Set Light V700 Bluegrass personified. The name Vega® has been synonymous...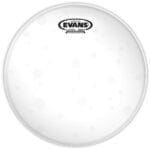 Evans 12" Hydraulic Glass Drumhead Evans Hydraulics drumheads feature two plies that sandwich a thin...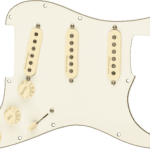 Description Customize your tone with the Pre-Wired Stratocaster pickguards. Made with premium components in the...
TRACKLINK USB Interface MIDI I/O to USB Type A The TRACKLINK MIDI to USB Interface...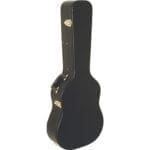 Traditional hardshell guitar case for full size dreadnought guitars. Fits full size steel string acoustic...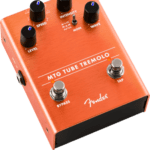 The name Fender is synonymous with real tube tone. The MTG Tube Tremolo brings the...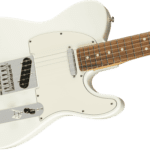 Authentic Fender tone with a modern edge. Bold, innovative and rugged, the Player Telecaster is...
This MXR Carbon copy deluxe is in good shape. It has a few scratches on...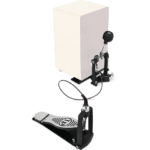 Cable driven cajon pedal with superior weight and feel that produces an authentic palm sound....
PRS Standard 24 With Gig Bag 2021 Charcoal This PRS Standard 24 Charcoal comes with...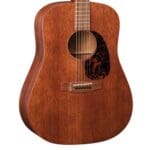 The D15M model continues the Martin tradition with solid mahogany construction and a rich satin...
Pair of wooden oval, Mexican-style maracas - 26cm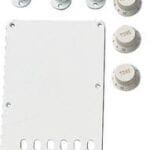 Change the look of your Stratocaster easily and affordably with a Stratocaster Accessory Kit. Contains...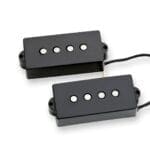 The P Bass has defined recorded and live music since its inception, and the Vintage...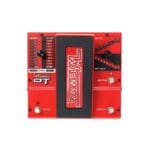 DigiTech Whammy DT Classic Pitch Shift Pedal - Red Classic pitch shifting with drop and...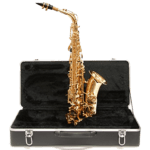 Great student model for home practice, comes with a case, mouthpiece, accesories. These come with...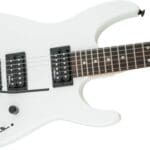 Swift, deadly and affordable, Jackson® JS Series guitars take an epic leap forward, making it...
The Eliminator Lighting Flash 192 is our new energy efficient Flash Strobe Panel packed with...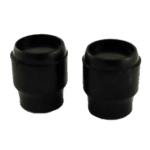 Telecaster switch tip single black barrel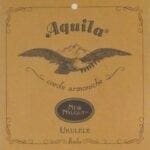 Aquila Banjo Ukulele Set High G
Martin DC-X2E Rosewood Dreadnought Cutaway Acoustic-Electric Guitar Natural Part of Martin's 2106 X Series, the...
Display Model Zildjian 18" EFX sold with full factory warranty. If interested please make us...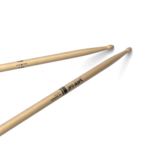 Pro-Mark TX5BW Classic Forward 5B Hickory Drumstick, Oval Wood Tip The ProMark Classic Forward 5B...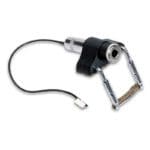 Fishman V200 violin pickup system with output jack as shown The same pickup element as...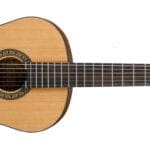 Full size classical guitar sold with a 6 month trade up policy. Brand may vary....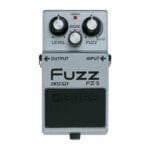 The FZ-5 is a modern pedal built for the modern guitarist, but the sounds you...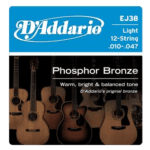 D'addario Acoustic 12-String Set Phospher Bronze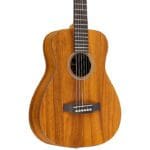 Martin LXK2 Little Martin Koa-Grained Natural The LXK2 Little Martin features Koa-grained HPL (high pressure...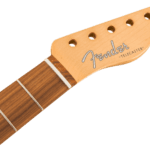 For the repair, replacement, or restoration of your prized instrument, Sweetwater guitar techs recommend Fender...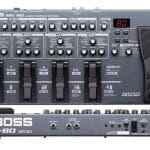 Victor Litz Music is an authorized Boss and Roland Internet dealer. All Boss and Roland...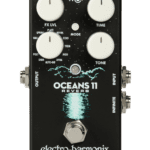 A compact, affordable pedal packed with advanced functionality and 11 reverb styles ranging from essential...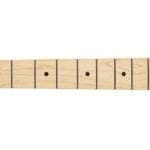 Standard Series Stratocaster® LH Neck, 21 Medium Jumbo Frets – Maple Crafted at our Ensenada,...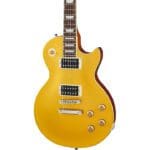 Epiphone Slash "Victoria" Les Paul Standard Electric Guitar - Metallic Gold with Case The Epiphone...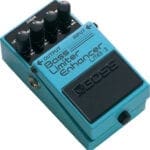 The LMB-3 affords complete control over a bass guitar's dynamic range using a limiter effect...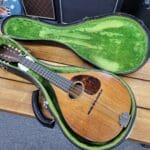 This is rare find! Vintage Martin 1927 A style Mandolin KOA with original hard shell...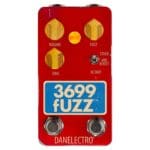 Danelectro 3699 Fuzz Pedal This is the Danelectro 3699 fUZZ pedal! It's a recreation of...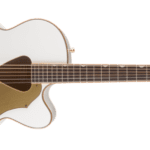 Gretsch® Rancher acoustics are back and better than ever! The G5022CWFE Rancher Falcon Jumbo gives...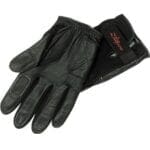 Zildjian Drummers Glove Pair Features vented back Soft lamb-skin palms Velcro closure Sleek black color...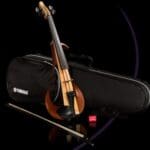 Inspired by craft and design elements of Yamaha acoustic guitars, Yamaha set out to design...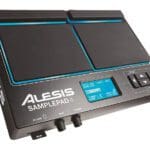 Alesis SamplePad 4 Multi-Pad Sample Drum Instrument The Alesis SamplePad 4 is an all-in-one percussion...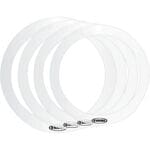 Evans E-Ring Pack 12",13",14",16" The E-Ring is an easy-to use external overtone control ring which...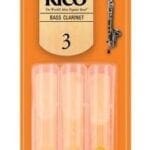 Rico Bass Clarinet Reeds 3-Pack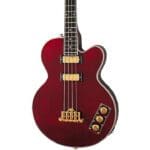 Epiphone Allen Woody Rumblekat Bass - Wine Red New "Open Box" display model Woody, who...
Victor Litz Music offers private music lessons in-store and online virtual All Instruments—All Styles --All Levels. We also offer the Victor Litz Music Academy of Rock group rock band program for students and adults.
Repairs available on guitars and most string instruments, band and orchestral instruments, percussion and more.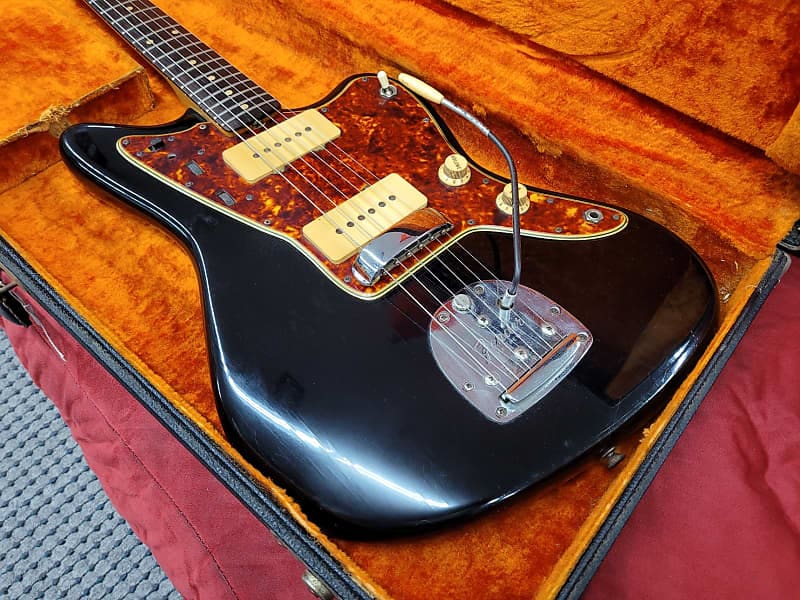 Victor Litz Music is famous DISCOUNT PRICES, special purchases, bargains. We offer all the top name brands.
CASH PAID used and vintage musical instruments and equipment. We also take trade- ins and consignments.