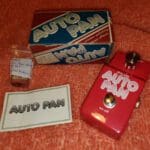 This one is cleaner then any other Original box, papers, insert for bottom and Original...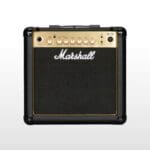 Marshall MG15GR Features: 15-watts offers enough power for practice sessions Custom 8" speaker provides classic...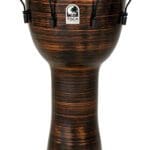 Toca Freestyle II 14" Djembe Copper TF2DM14SCB features a light weight shell. Freestyle II Djembes...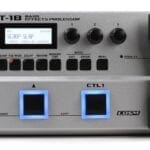 The GT-1B gives bass players a massive range of pro tone-shaping power in a small...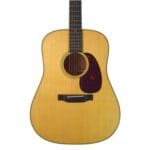 The classic Martin D-18 acoustic guitar will take you back to the days when acoustic...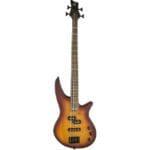 Jackson Spectra JS2 Bass Guitar Sunburst The Jackson JS Series Spectra Bass JS2 packs plenty...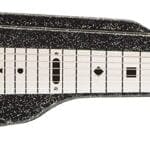 The Gretsch® Electromatic Lap Steel produces the unmistakably rich tones of an electric Hawaiian guitar....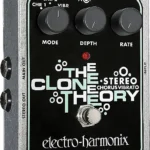 This recreation of the original 1970's Clone Theory is re-known for its very edgy chorus....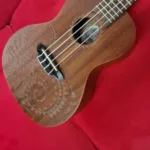 This uke is in good playing shape. It features a laminated mahogany body with cool...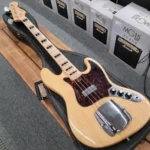 This lawsuit era bass is in great shape. It has been restrung, set up, and...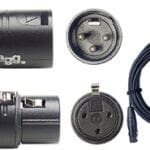 Stagg DMX Cable 15' - N-Series DMX Cable - 3p XLR M to 3p XLR...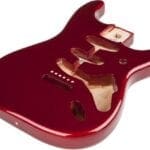 Crafted at our Ensenada, Mexico, manufacturing facility, this genuine Fender Stratocaster® guitar body is routed...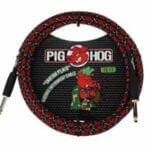 Pig Hog Guitar Cable Vintage Woven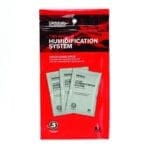 Ensuring that you instrument and case are properly humidified before using the Two-Way Humidification System...
Promark Classic Telescopic Wire Brush TB4 The ProMark Jazz Telescopic Wire brush is ideal for...
The first wah pedal designed by bass players for bass players. The 105Q incorporates a...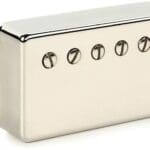 The '59 Model SH-1 is Seymour Duncan's take on the classic Seth Lover PAF (Patent...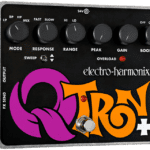 Same design as the original Q-Tron but with extremely useful Effects Loop and an Attack...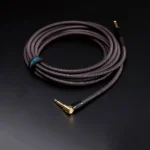 Boss BIC-P18A 1/4" TS Straight to Right-Angle Instrument Cable - 18' - Black Unmatched Fidelity...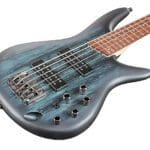 Ibanez SR305E-SVM Soundgear 5-String Bass Sky Veil Matte SPECS neck type SR55pc Maple/Walnut neck top/back/body...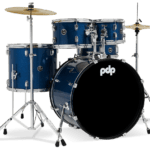 An affordable drum kit that plays well and sounds even better Sizes: 10" and 12"...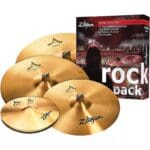 Join the greatest legacy in music by playing drums loud and hard with the Zildjian...
The classic DS-1 Distortion pedal provides a harder distortion effect for guitar and keyboard sounds....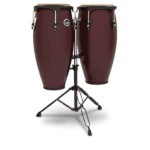 City Series Conga Set With Sand Dark Wood 28-inch tall conga wood set comes with...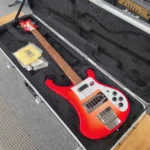 Rickenbacker 4003 Bass Fireglo With Case This Rickenbacker 4003 bass is in good playing condition....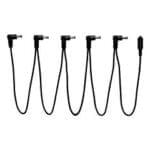 Sure and Steady Voltage (Supplies that waver eat your tone. Snark doesn't!) Zero Hum Proprietary...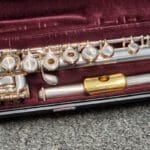 Yamaha 471 Solid Silver open hole pro flute made in Japan gold lip plate This...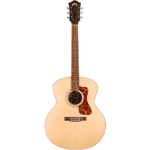 Guild F-240E Westerly Collection Jumbo Acoustic-Electric Guitar Natural Classic acoustic tone and balance. Built with...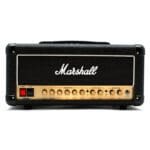 Marshall DSL20HR 2-Channel 20-Watt Guitar Amp Head Get legendary DSL tone with modern features. The...
USA Handmade Tele Body Butterscotch Blonde This 2-piece Tele style body is made from Appalachian...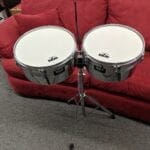 Timbales Economy Set of 2 With Stand and Attached Cowbell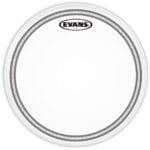 EVANS 14" EC2 SST Coated Batter Drumhead B14EC2S Overview Evans coated EC2 series features two...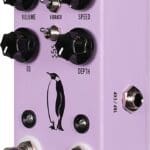 JHS Emperor V2 Chorus vibrato pedal emperor v2 chorus / vibrato $199 In 2014 we...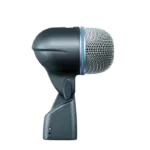 The Shure BETA 52A Drum microphone provides low-frequency bass punch and SPL handling. It includes...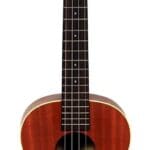 The Kala KAT mahogany tenor ukulele offer a full-bodied tone with plenty of "sweet highs...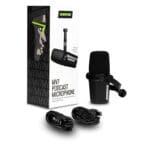 Inspired by the legendary SM7B, the MV7 is a dynamic microphone with both USB and...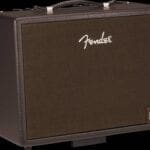 Fender Acoustic Jr Go 100-watt Acoustic Amp Rechargeable The Acoustic Junior GO amplifier delivers...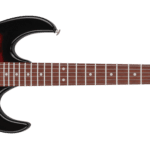 Ibanez Gio GRX70QA Electric Guitar SPECS neck type GRXMaple neck top/back/body Quilted Maple Art Grain...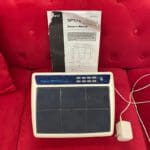 Roland SPD-6 Percussion Pad (Midi Controller, Drum Module) Unit is in good working condition. Comes...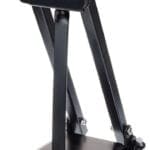 RealFeel"¢ by Evans"¢ feature a natural gum rubber playing surface with a dark gray fabric...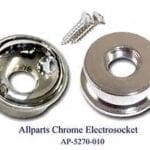 AllParts Input Jack Cup Tele Chrome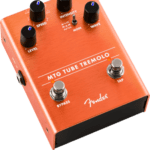 The name Fender is synonymous with real tube tone. The MTG Tube Tremolo brings the...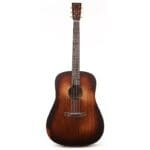 Martin D-15M StreetMaster Acoustic Guitar 2022 - Mahogany Burst A great new look for the...
3 series reverb The JHS Pedals 3 Series is a collection of pedals designed to...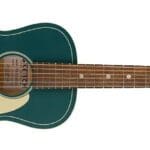 Gretsch G9500 Limited Edition Jim Dandy™, Black Walnut Fingerboard 2704000528 - Nocturne Blue Crackerjack quality...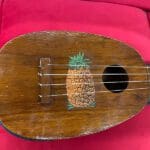 Kamaka Pineapple Ukulele 1930's - Natural Mahogany Instrument is in great playing condition and cosmetically...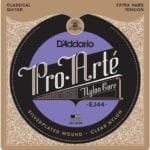 EJ44, extra hard tension, is optimal for maximum string resistance and projection without compromising tone....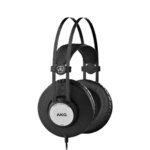 Professional drivers - clear sound in the studio and beyond Our K72 headphones deliver authoritative,...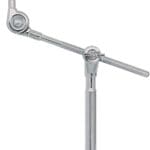 Allows you to add a crash or splash cymbal to your set up without adding...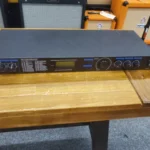 Used EMB professional EB50SCE multi effects processor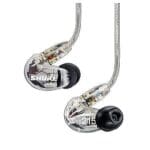 Shure SE215 Earphones Features at a Glance: Detailed sound with enhanced bass so you can...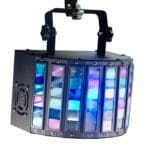 Stagg SLT-DERBY-2 Derby DJ Light LED 6 x 2 watts (1 x red, 1 x...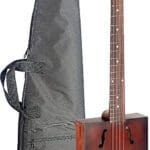 J.N Guitars Cask Hogshead Cigar Box Acoustic/Electric Guitar - Vintage Burst For whisky makers, choosing...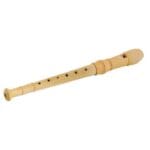 Soprano Recorder student wood brand and color may vary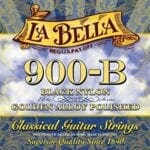 The 900-B Golden Superior set contains black nylon trebles and polished Golden Alloy wound basses....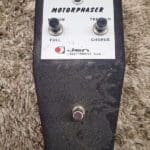 Jen Motorphaser model 310.030 - Black This vintage Jen Motorphaser is in good condition. It...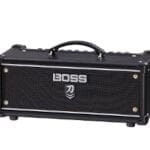 Katana MkII takes the acclaimed Katana guitar amp series to the next level, turbocharging the...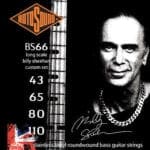 You hear these strings playing with Steve Vai. Gauges 43-65-80-110. Long scale. Stainless steel roundwounds....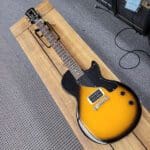 Epiphone Les Paul Junior 2012 Tobacco Sunburst This Epiphone Les Paul Junior is in good...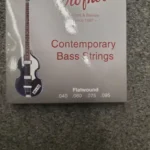 Open box short scale Flatwoods just came off a Beatles bass we figured someone might...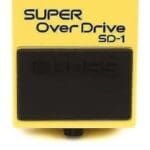 The Boss SUPER OverDrive SD-1 gives you the warm, smooth distortion of an overdriven tube...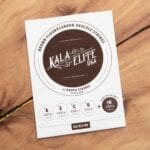 At Kala we do our best to provide high quality string options for our players....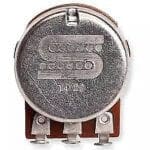 High quality 500k Ohm audio taper potentiometer with smooth taper and feel. Description Custom-crafted by...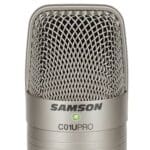 The New Studio Pro. In 2005, Samson introduced the world's first USB studio condenser microphone, the...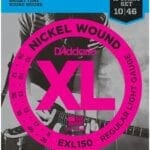 The EXL150 set is the most popular choice for 12-strings guitars, providing the ideal balance...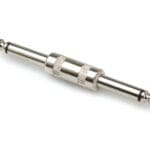 This adaptor is designed to couple guitar pedal effects with equal jack placement, shortening your...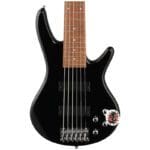 Ibanez GSR206 6-String Electric Bass Guitar - Black The Ibanez GSR206 6-string bass delivers the...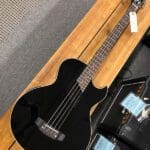 Washburn AB-10 Acoustic Electric Guitar - Black This used Washburn AB-10 is made with mahogany...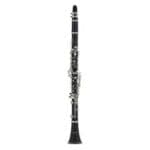 Selmer 1400 model clarinet The Selmer 1400 model clarinet was based off of the well...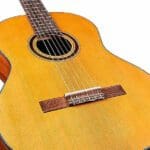 Cordoba C3M Nylon String - Natural The C3M is one of our most popular entry-level...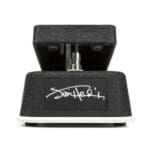 JIMI HENDRIX® CRY BABY® WAH JH1D The Jimi Hendrix Cry Baby Wah reproduces Jimi's unmistakable...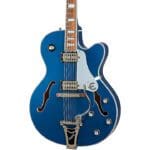 Epiphone Emperor Swingster Hollowbody Electric Guitar - Delta Blue Metallic New "Open Box" display model...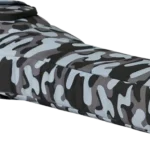 Fender FE920 Electric Guitar Gig Bag - Winter Camo Fender FE920 Electric Guitar Gig Bag...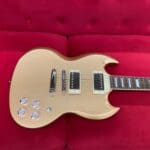 Open Box Epiphone SG Muse. OFFERS WELCOME!!! The beautiful SG Muse features a classic SG...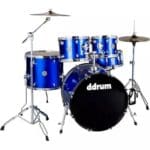 A complete drum kit for beginning or intermediate drummers. The ddrum D2 5-Piece Complete Drum...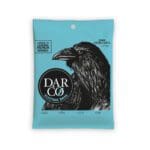 Darco® Electric Bass Strings D9900 Darco Electric Bass strings are meticulously constructed of authentic nickel...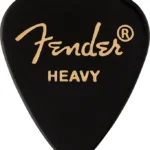 Bulk order of 120 Picks Black Free Shipping!!! Experience the classic feel of Fender no...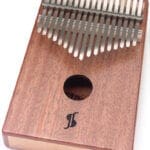 Material: Mahogany Tines: Steel Resonating box with sound hole on front and back board 17...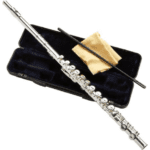 Student Flute with case and extras Silver-plated headjoint, body, foot and keys Closed holes C...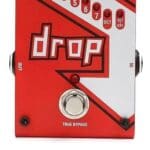 The DigiTech® Drop is a dedicated polyphonic drop tune pedal that allows you to drop...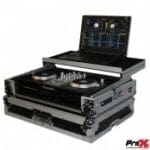 Standard Silver on Black Digital Honeycomb exterior design Sliding laptop shelf ATA-300 Style Gig Ready...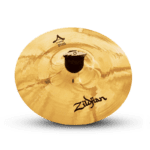 Fast, colorful, short crash sound. Very musical. Brilliant Finish Bright Sound Short Sustain Paper Thin...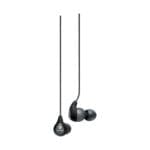 Dynamic MicroDriverThe SE112 delivers great sound with deep bass and impressive sound isolation. The first...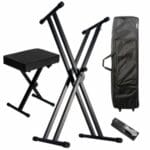 On-Stage KPK2088 keyboard accessory bundle $149 with purchase of keyboard local only no mail orders...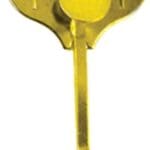 Saxophone lyre marching band sheet music holder This is sold by itself and is used...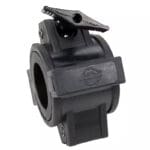 ADJ O-Clamp 1.5" Lighting Clamp 360 degree clamp that wraps around truss tubing Securely mounts...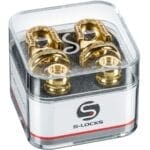 Schaller Strap Locks Gold Set 14010501 Includes:2 strap locks 2 washers 2 nuts 2 strap...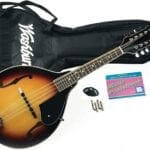 Washburn M1K A-Style Mandolin, Sunburst Finish A Style M1 Mandolin Mahogany Neck Rosewood Fingerboard Pack...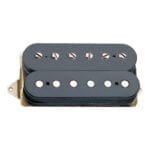 Incredibly Responsive, Vintage-voiced Humbucker The DiMarzio PAF 36th Anniversary bridge pickup melds precise articulation with...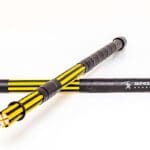 Bing Bongs Bing Bongs use the popular Doobies and Blunt double cut centre dowel concept. ...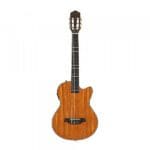 Angel Lopez EC3000 MAHO N Solid Body 4/4 Cutaway 6-String Classical Acoustic-Electric Guitar ngel Lopez...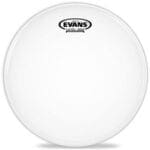 EVANS 14" Genera HD Coated White Snare Head Evans™ Genera™ HD™ Snare heads feature two...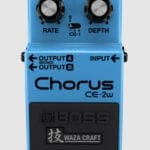 Victor Litz Music is an authorized Boss and Roland Internet dealer. All Boss and Roland...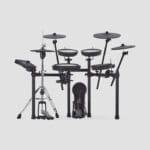 Roland V-Drums TD-17KVX Gen 2 Electronic Drum Set The TD-17KVX2 takes the acclaimed TD-17 V-Drums...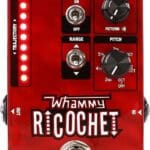 DigiTech Whammy Ricochet Pitch Shifter The DigiTech Whammy is legendary. Unfortunately, it takes up a...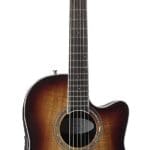 This is a stock photo from ovation this is not the exact wood grain that...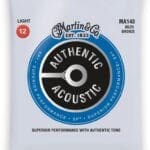 Martin Authentic Acoustic strings are engineered with the performer in mind and they will always...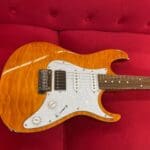 This is a B-stock guitar that is stamped USED on the back of the headstock....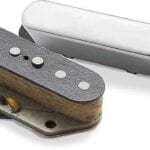 Product Description The Brad Paisley Signature La Brea Telecaster Set, hand built in Santa...
Victor Litz Music offers private music lessons in-store and online virtual All Instruments—All Styles --All Levels. We also offer the Victor Litz Music Academy of Rock group rock band program for students and adults.
Repairs available on guitars and most string instruments, band and orchestral instruments, percussion and more.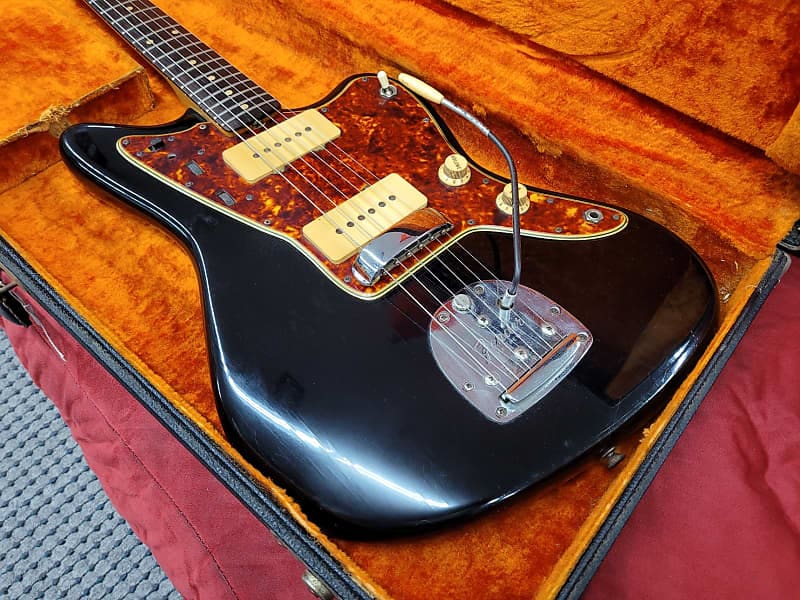 Victor Litz Music is famous DISCOUNT PRICES, special purchases, bargains. We offer all the top name brands.
CASH PAID used and vintage musical instruments and equipment. We also take trade- ins and consignments.