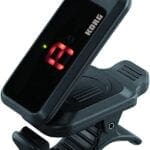 Used and loved by players around the world, Korg's clip-on tuners have earned a place...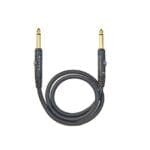 Planet Waves Custom Series Instrument Cables feature gold plated connectors for superior signal flow and...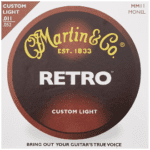 Martin MM11 Retro Monel Strings, Custom Light, 11-52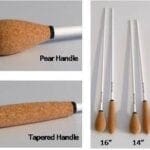 Conductors Batons assorted lengths 12",14",16" this price is for 1 at a time or each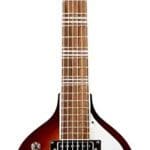 Hofner Ignition Series Violin Guitar - Sunburst The Hofner Ignition Series Violin Electric Guitar is...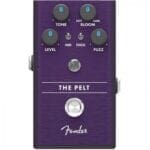 A good fuzz pedal is indispensable—this gloriously splatty, satisfying sound has been the cornerstone of...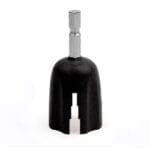 The Planet Waves Drill Bit Peg Winder attaches to any cordless screwdriver for faster and...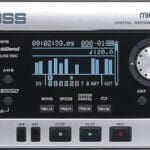 Small enough to fit in your pocket, the BOSS MICRO BR BR-80 is the ultimate...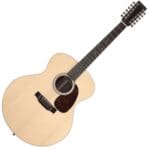 Ideal for experienced players looking to build on their skills, the Grand J-16E 12 String...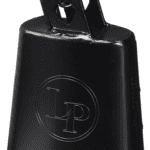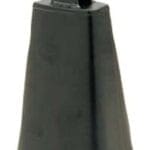 Small Cowbell. Actual one may vary.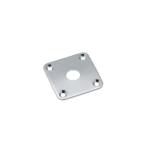 Allparts Jackplate Les Paul Chrome AP0633010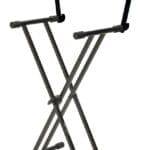 Double-brace keyboard stand with fully adjustable second tier Leg depth: 17.94" -45.5cm Tier depth: 14"...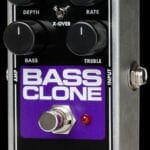 Bass Clone The Bass Clone chorus pedal's core circuitry is nearly identical to the legendary...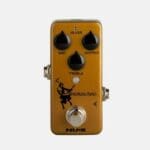 Now in one unique pedal design, the pocket sized NUX Horseman pays homage to the...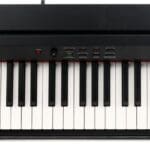 The Alesis Prestige Artist 88-Key Digital Piano is a full-featured digital piano with graded hammer-action...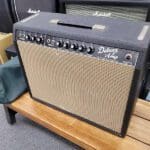 Fender Blackface Deluxe Amp 1965 This vintage Fender Blackface deluxe is in good working condition....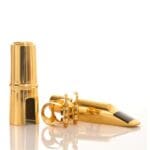 Tenor saxophone mouthpiece kit with cap and ligature Tenor sax metal mouthpiece for jazz and...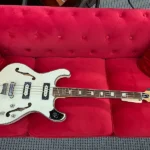 Here is a super cool bass that seems to be very rare. It is from...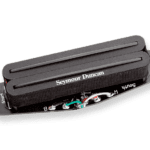 Seymour Duncan Pickups: It's All About the Tone Designed to boost the output of your...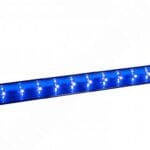 No club lighting system is complete with out a bright, high output ultraviolet light and...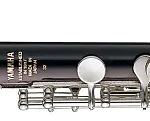 A great general use plastic piccolo for any performance situation. With its easy playability, accurate...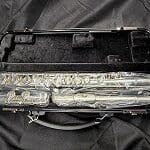 Yamaha Flute rental instruments complete with case and original packaging etc These instruments will be...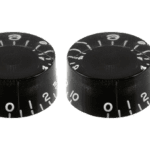 Allparts Knob Lp Black Speed PK0130023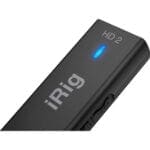 96kHz Pro Sound. Stage-ready features. Rock it everywhere on your iPhone, iPad or Mac/PC. The...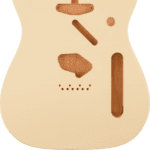 Crafted at our Ensenada, Mexico, manufacturing facility, this genuine Fender Telecaster® guitar body is routed...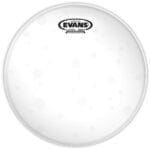 Evans Hydraulic Glass Drumhead 10 " Evans Hydraulics drumheads feature two plies that sandwich a...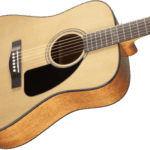 An excellent choice for aspiring guitarists looking for their first instrument. The CD-60 dreadnought V3...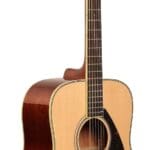 The FG has louder and stronger sound in the low- to mid-ranges, thanks to cutting-edge...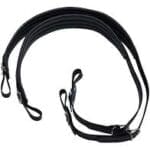 The BELMONTE 3494 ACCORDION STRAP is made from washable leather. Foam rubber padding lined with...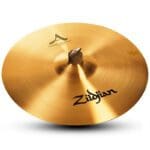 Zildjian 17" A Medium Thin Crash Zildjian 17" A Series Medium Thin Crash Cymbal The...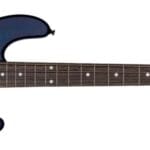 The StingRay Ray34 Poplar Burl bass features the iconic sound of the Music Man StingRay...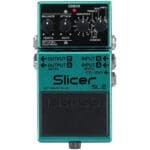 Boss SL-2 Slicer Pedal Envelop your music in vibrant rhythmic energy with the SL-2 Slicer,...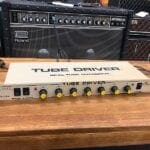 Great rackmount overdrive with a real tube in it for a nice natural distortion. Works...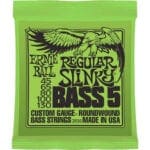 Ernie Ball strings have been a top choice for players of all types since the...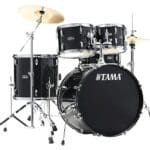 Tama Stagestar 5-piece Complete Drum Set - Black Night Sparkle FEATURES 100% Poplar 6ply 7mm...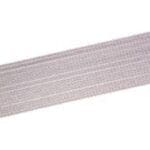 Cannon Snappy Snare 14" 20 Strand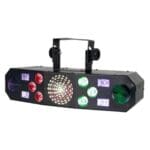 The Eliminator Lighting Furious Five RG offers five exciting entertainment lighting effects in one fixture....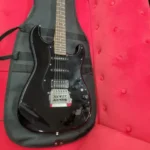 This Fender Contemporary Start has been setup w/9s and plays great with a nice low...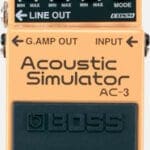 BOSS is pleased to offer another "Authentic BOSS" Compact Pedal; the AC-3. How many times...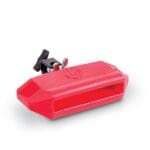 This red LP Jam Block produces a reliable medium-pitched sound. Crafted from the indestructible material...
Remo 14" Powerstroke 2 Clear 14" w/ Dot
Martin D-12-20 12 String Guitar With Case 1968 Natural This one owner Martin D-12-20 is...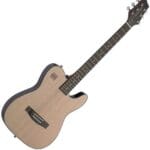 The James Neligan 4/4 Model Electric Solid Body Folk Guitar with a cutaway and Spruce...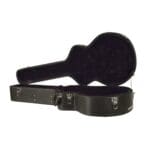 Guardian Deluxe Archtop Hardshell Deep Roundback Guitar Case The Guardian CG-022 Series Deluxe Archtop Hardshell...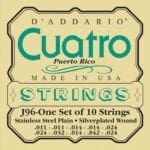 D'Addario J96 strings are designed for the 10-string setup of the Puerto Rican cuatro, generally...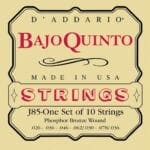 D'Addario's Bajo Quinto set delivers the required pulsation in the low-end of a Tejano band,...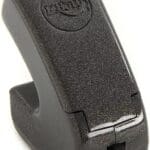 The EBow is a hand-held electronic bow for guitar. This small battery-powered unit replaces the...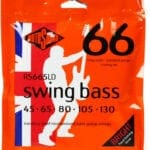 OVERVIEW Handmade in England. Gauges 45-65-80-105-130. Stainless steel roundwounds. Long scale. The original roundwound bass...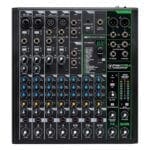 Mackie ProFX10v3 Professional USB Mixer The Mackie ProFX10v3 10-Channel Professional Effects Mixer with USB is...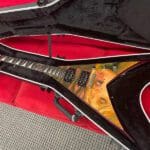 Jackson Jenna Jamison King V MIJ with Hard Shell Case and Duncan JB Pickups Introducing...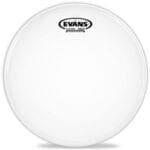 Evans G2 Clear Drumhead Evans™ G2™ tom batter heads feature two plies of 7mil film...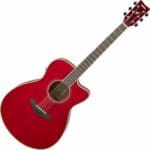 Imagine being totally immersed in the sound of your acoustic guitar, hearing and feeling it...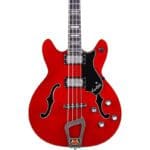 Hagstrom Viking Bass Guitar - Wild Cherry Transparent This is a NEW open box display...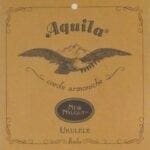 Aquila Corde produces the finest gut strings and synthetic strings, for historical and modern musical...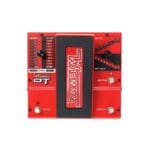 DigiTech Whammy DT Classic Pitch Shift Pedal - Red Classic pitch shifting with drop and...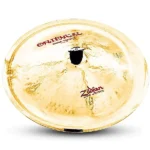 Authentic "trashy" Chinese sound. Very fast, explosive response with rapid decay. We always guarantee the...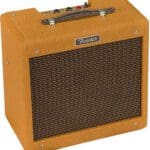 Fender Pro Jr. IV Ltd. Edition Tweed Combo Description Long-revered by players of all stripes,...
The Air Norton™ started out simply to be the Airbucker™ version of the Norton®. We...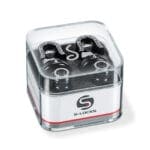 Schaller Strap Locks Black Set 14010401 lock straplock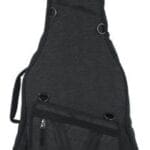 The all new Transit Series is available in 3 colors for Electric, Acoustic, and...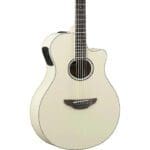 Yamaha APX600 Acoustic-Electric - Vintage White The Yamaha APX600 thinline cutaway acoustic-electric combines incredible comfort,...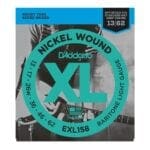 While optimally designed for today's modern, shorter scale electric baritone guitars, EXL158's are also an...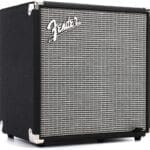 The new Fender RUMBLE 1x8" 25W bass combo is an ideal choice for practice or...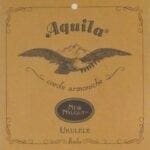 Aquila Corde produces the finest gut strings and synthetic strings, for historical and modern musical...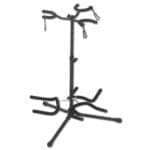 Guitar Stand Triple holds any combination of instruments such as acoustic guitar, electric guitar, bass...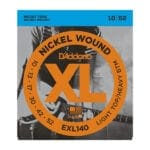 EXL140 is one of D'Addario's most popular hybrid sets, combining the high strings from an...
The PAF Pro® was created when chops-intensive playing was first starting to happen, and high-gain...
The Sea Machine is a chorus pedal with ultimate control over parameters rarely seen in...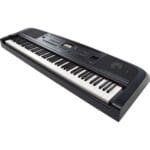 Yamaha DGX670B 88-key Arranger Piano - Black Part of the hugely popular Portable Grand line...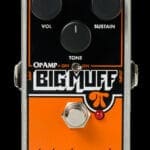 Electro-Harmonix Op-Amp Big Muff Pi Distortion/Sustainer Pedal With original late-70s Op-Amp Big Muffs selling...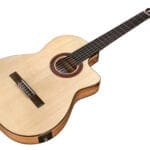 Based on Córdoba's top-selling C5-CE, the C5-CET Spalted Maple Limited adds a new option to...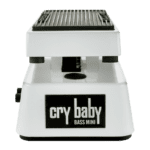 The 105Q Cry Baby Bass Wah has been the most popular bass wah for years....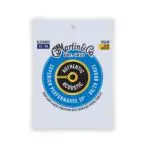 AUTHENTIC ACOUSTIC SP® GUITAR STRINGS 80/20 BRONZE MA240 Martin® Authentic Acoustic® Superior Performance SP® strings...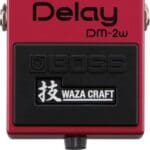 Ever since being discontinued way back in 1984, the BOSS DM-2 Delay pedal has remained...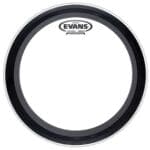 Description 22 inch emad2 Evans™ EMAD™2 series features two plies of film. The outer ply...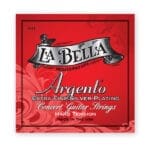 Argento string sets feature a new process of extra fine silver-plating for the handmade wound...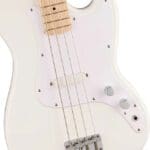 Squier Sonic Bronco Bass, Maple Fingerboard, White Pickguard, - Arctic White The Squier Sonic™ Bronco®...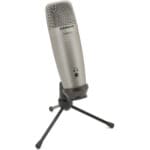 Suitable for podcasting, VO recording, and even VoIP conferencing, the Samson C01U Pro is a...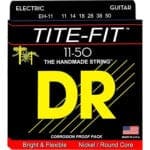 Tite-Fit roundwound nickel-plated electric guitar strings are designed to be a great all-around string available...
ALLPARTS CHROME HUM COVER SET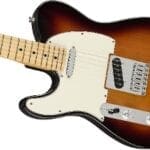 Player Telecaster® Left-Handed, Maple Fingerboard, 3-Color Sunburst Bold, innovative and rugged, the Player Telecaster LH...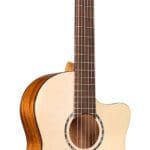 Cordoba Fusion 5 Classical with Electronics Guitarists wanting to make the jump from a steel-string...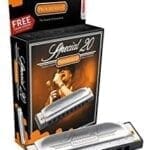 Hohner Special 20 C# Harmonica We stock many  Hohner Harmonicas We stock the Marine Band...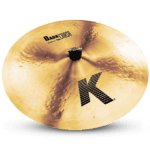 Victor Litz Music will guarantee the lowest price in the country, If you would like...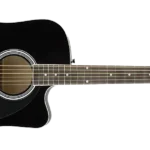 The single-cutaway FA-125CE combines Fender tone and style with Fishman® electronics for a guitar that...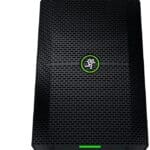 Mackie Thump Go 8" Portable Battery Powered Loudspeaker Take high-quality audio with you anywhere with...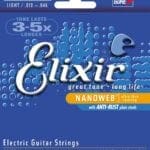 Elixir Electric Nanoweb Light Electric Guitar Strings 10-46
La Bella 2001 Medium Classical Strings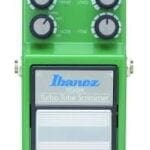 The Ibanez TS9DX Turbo Tube Screamer Effects Pedal features the same circuit as a TS9...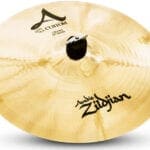 Zildjian A Custom 15" Fast Crash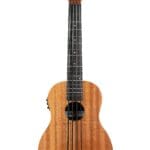 The Kala U-Bass Nomad is a value-packed, no-frills acoustic-electric ukulele bass that's begging for you...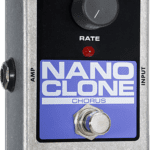 The heritage of classic Electro-Harmonix Small Clone chorus comes full circle in an economy version....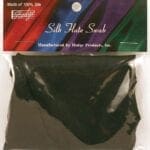 Hodge flute swab silk lint free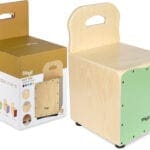 Body: Plywood basswood, 9 mm (0.35") Back: Plywood basswood, 9 mm (0.35") Front board: Plywood...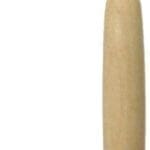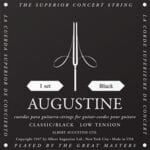 Augustine Nylon Strings Low Tension Blacks Set
Victor Litz Music offers private music lessons in-store and online virtual All Instruments—All Styles --All Levels. We also offer the Victor Litz Music Academy of Rock group rock band program for students and adults.
Repairs available on guitars and most string instruments, band and orchestral instruments, percussion and more.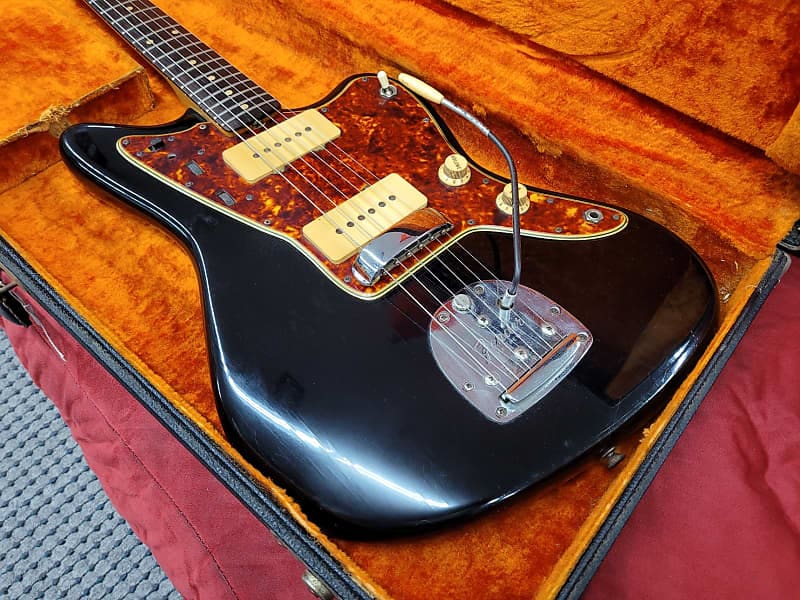 Victor Litz Music is famous DISCOUNT PRICES, special purchases, bargains. We offer all the top name brands.
CASH PAID used and vintage musical instruments and equipment. We also take trade- ins and consignments.