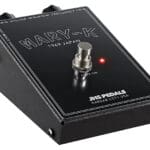 JHS Legends of Fuzz Mary-K Fuzz Kay Musical Instruments was founded by Henry "Kay" Kuhrmeyer...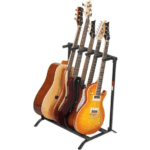 Proline PLMS5 5-Guitar Folding Stand Black holds 5 guitars Holds 5 guitars Simple design Rock-solid...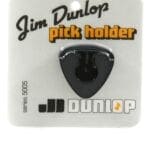 Dunlop Pick Holder peel and stick on to your instrument load with your favorite picks...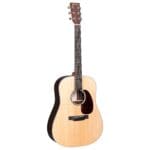 When you look at the D-13E, you may have to pick your jaw off the...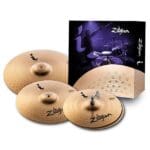 The Essential Plus pack features a 13" hihat pair, a versatile 18" crash/ride, and an...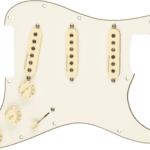 Description Customize your tone with the Pre-Wired Stratocaster pickguards. Made with premium components in the...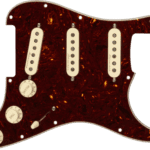 Description Customize your tone with the Pre-Wired Stratocaster pickguards. Made with premium components in the...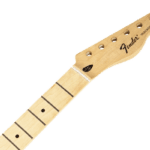 Fender Telecaster Neck Maple Fingerboard Crafted at our Ensenada, Mexico, manufacturing facility, this genuine Fender...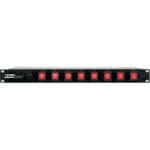 Eliminator Lighting E 107 Rack Mount Power Center Power up your next party with Eliminator's...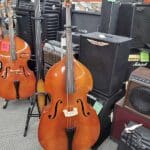 Strunal 1/2 Size Upright Bass With Gig Bag This Strunal 1/2 Size Upright Bass is...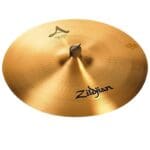 Display model cymbal sold with full factory warranty. If interested please make us an offer!...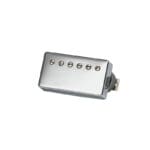 Gibson 57' Classic Humbucker 4-Conductor PU57DBNC4 - Double Black / Nickel Cover Introduced in 1990,...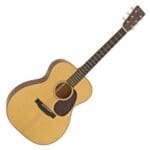 Carrying a distinct vintage-inspired design and updated like the Martin D-18 a few years ago,...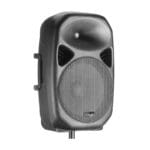 Stagg KMS15-1 Stagg 15 200 Watts 2-Way Active PA Speaker with Bluetooth - System type:...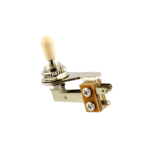 allparts toggle switch right angled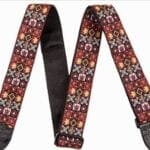 Fender 2" Festival Hootenanny Strap Product Description for the Fender 2" Festival Hootenanny Strap, Red...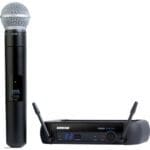 The Shure PGXD24/SM58 is a wireless handheld microphone system offering high-quality 24-bit / 48 kHz digital audio in...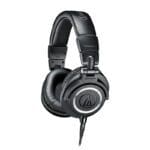 Audio-Technica ATH M50x Professional Monitor Headphones - Black Pure. Professional. Performance. As the most critically...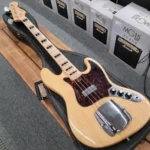 This lawsuit era bass is in great shape. It has been restrung, set up, and...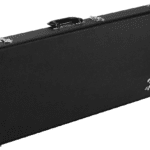 Classic Series Wood Case - Strat®/Tele®, Black MODEL #: 0996106306 UPC #: 885978073344 SAP NAME: CLSC SRS CASE...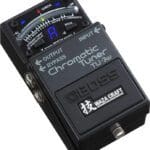 Boss TU-3w Waza Craft Chromatic Tuning Pedal - Black The TU-3W provides rock-solid tuning equivalent...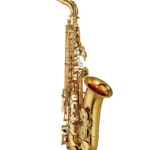 OVERVIEW Intermediate redesigned alto saxophone from Yamaha. The Yamaha YAS-480 is Yamaha's intermediate alto saxophone....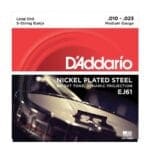 EJ61, D'Addario's most popular 5-string banjo set, provides the ideal balance of playing tension and...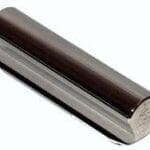 Steven Steel Tone Bar Metal The Steven Guitar Steel has been the standard of Hawaiian...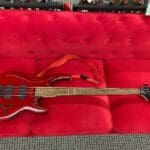 ESP LTD B-104 Bass Guitar - Trans Red Bass is in good playing condition. Neck...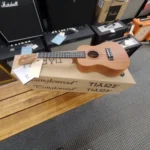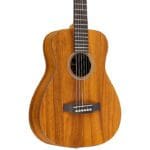 Martin LXK2 Little Martin Koa-Grained Natural The LXK2 Little Martin features Koa-grained HPL (high pressure...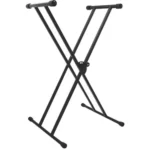 Keyboard stand double braced XX keyboard stands brand may very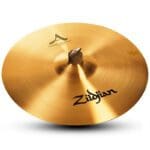 Zildjian 17" A Medium Thin Crash Zildjian 17" A Series Medium Thin Crash Cymbal The...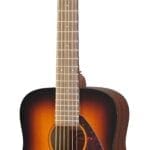 The JR2 is a compact acoustic guitar modeled after our long selling FG series. Its...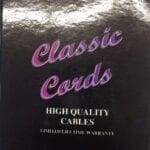 S-Series, phone-plug/phone-plug, standard Instrument cable - ROHS Compliant - 3 m/ 10 ft. - Diam:...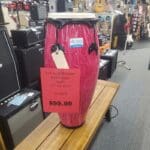 RhythmTech Single Conga 10" Red Swirl We made a special purchase on a large batch...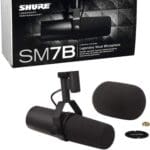 The Shure SM7B dynamic microphone has a smooth, flat, wide-range frequency response appropriate for music...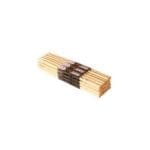 Maple Wood, Wood Tip Stronger, straighter and last longer Air kiln dried Brick of 12...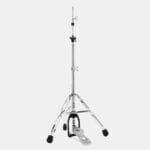 Medium Weight Hi Hat Stand Great for the gigging drummer Smooth, fast touch pedal board...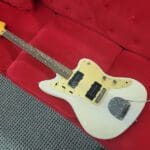 Squier FSR Classic Vibe Late 50s Jazzmaster - White Blonde This Squier FSR Jazzmaster is...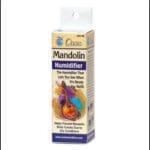 Oasis OH26 mandolin humidifier The OH-26 Mandolin Humidifier is a modified version of our OH-6...
M-Audio Prokeys 88 Digital Piano Black This M-Audio digital 88 key stage piano has been...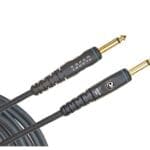 Planet Waves Custom Series Instrument Cables feature gold plated connectors for superior signal flow and...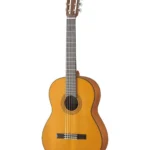 Yamaha CG122MCH Solid Cedar Top Classical Guitar - Natural Yamaha CG122MCH is extremely affordable and...
USA Hand Made Tele Body White Blonde This 2-piece Tele body has been hand painted...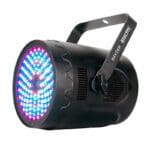 American DJ Rayzer Light Effect Get Powerful Lighting With The American DJ Rayzer The Startec...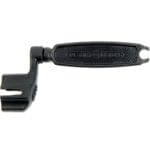 The D'Addario Ergonomic Peg Winder with bridge pin puller is precision molded and specially designed...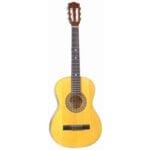 Made in Romania. 3/4 size nylon string. Solid Spruce top. Beech back and sides. Natural...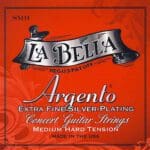 Product Type: Full Set Full Set # of Strings: 6 Tension: Medium High Bass Set...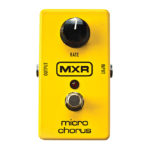 With its simple operation and stellar analog tone—the MXR Micro Chorus joins the ranks of...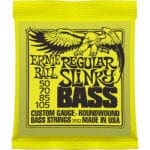 Gauges 50-70-85-105. Ernie Ball 2832 Regular Slinky bass strings are round-wound for maximum clarity and...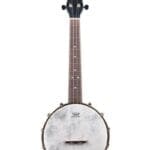 The Banjo ukulele is patterned after banjolele from the 1920s and 1930s—the height of the...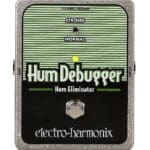 Every musician battles hum in their signal chain. The Hum Debugger turns it into dead...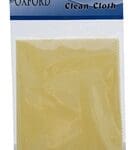 Polishing cloths in many varieties Polishing cloths plain for wood instruments or silver or brass...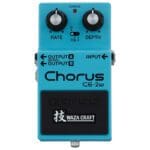 Boss CE-2W Chorus Waza Craft Pedal Special edition Waza Craft pedal delivers the ultimate BOSS...
Evans Black Chrome Drumhead 16 inch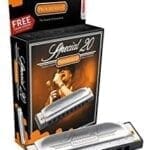 Hohner Special 20  Harmonica The biggest difference in this harp is the plastic comb doesn't...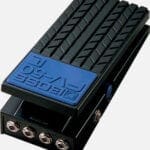 The high-impedance FV-50H is designed to be connected before guitar effect units in the signal...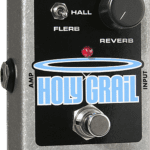 Divine reverb for mere mortals. Down from the heavens comes the Holy Grail, a compact...

The PGA56 is a professional quality snare / tom microphone with an updated industrial design...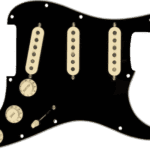 Description Customize your tone with the Pre-Wired Stratocaster pickguards. Made with premium components in the...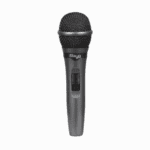 Stagg SDMP15 Cardioid Dynamic Microphone For Live Performances W/XLR to 1/4" Cable Enjoy a great,...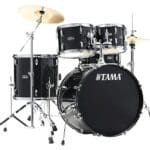 Tama Stagestar 5-piece Complete Drum Set - Black Night Sparkle FEATURES 100% Poplar 6ply 7mm...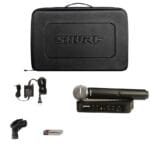 Shure BLX24/SM58 Wireless Handheld Microphone System with SM58 Capsule The Shure BLX24/SM58 brings performers and...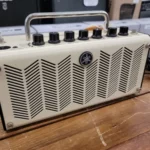 This slightly used Yamaha THR5 desktop combo amp features 5 selectable amp settings, built in...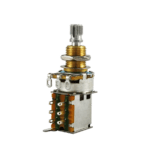 All Parts 500k push push pots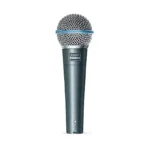 The Shure BETA 58A® is a high-output supercardioid dynamic vocal microphone designed for professional sound...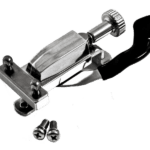 13" - 12 strand metal snares + 2 nylon strips.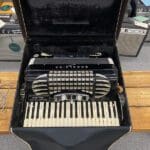 Excelsior Symphony Citation Electric Accordion with Case 1960's - Black Instrument itself is in good...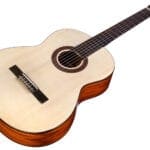 Based on Córdoba's flagship C5, the C5 Spruce adds a new option to a fan...
6 In Line Right Hand Black Sealed Machine Heads Economy Tuning Keys Black - 6-in-line...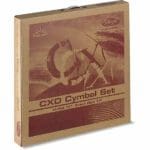 Stagg CXD Cymbal Set 14" Hi-Hats, 18" Crash-Ride Stagg CXD 3 cymbal set with 14"...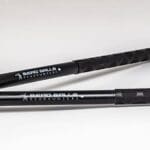 Bead Balls High impact whiffle balls loaded with nylon bells.   Mounting shakers on sticks...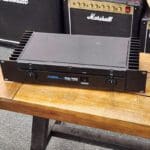 Alesis RA-100 Rackmount power amp 100 watts Tested reference power amp. Great for small studio...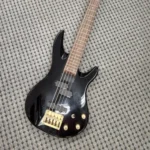 Used Samick Artist Series Black 5 string gold hardware EMG active pickups made in Korean...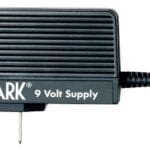 Sure and Steady Voltage powers up to 15 pedals Optional SA-2 Daisy Chain connects up...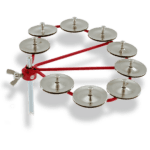 LP's Cyclops Jingle Ring attaches to the pull rod of any hi-hat stand to conveniently...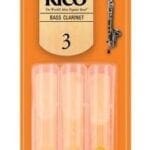 Rico Bass Clarinet Reeds 3-Pack
This variation of the MS7311B features a U-shaped base instead of the heavy tripod design,...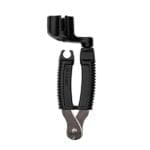 Unlike ordinary peg winders, the patented Pro-Winder is a high-quality peg winder with a built-in...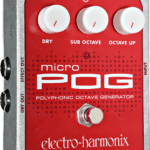 Micro Pog The Legenday and classic original POG won top awards from every major magazine...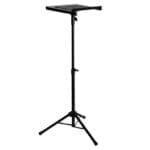 In the Studio or on the road, the durable, versatile, portable and sleek On-Stage LTP7000...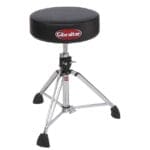 Professional Round Vinyl Throne – Round seat top with black vinyl – Top grade memory...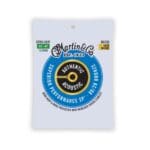 AUTHENTIC ACOUSTIC SP® GUITAR STRINGS 80/20 BRONZE MA180 Martin® Authentic Acoustic® Superior Performance SP® strings...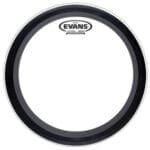 Evans EMAD Adjustable Dampening Bass Drumhead 22 inch Evans™ EMAD™ series features a single ply...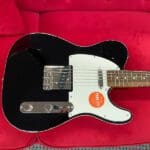 Squier Classic Vibe Baritone Custom Telecaster 0374042506 2022 - Black This is a NEW display...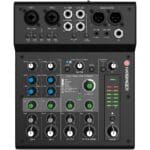 Harbinger LX8 8-Channel Analog Mixer With Bluetooth, FX and USB Audio The Harbinger LX8 is...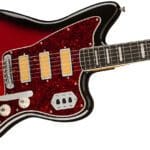 Fender Gold Foil Jazzmaster®, Ebony Fingerboard 0140701332 - Candy Apple Burst Inspired by the garage...
18" K CUSTOM HYBRID CRASH Designed with Akira Jimbo to combine darkness and brilliance. Thin...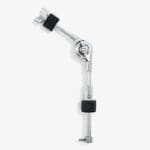 CYMBAL STACKER Stacks two cymbals 8" apart. Straight cymbal stacker mounts to 8mm tilter thread...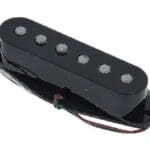 OVERVIEW The bright, clean Strat sound without the hum. The DiMarzio DP419 Area '67 is...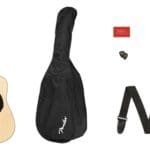 Fender CD60S This guitar is a great choice for any aspiring player, the re-design CD-60S...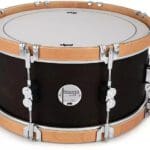 PDP Concept Maple Classic Snare Drum - 6.5 x 14 inch - Walnut with Natural...
Housing: Die-cast metal Foot switch: True bypass Control: Speed Mode switch: Vintage or modern LED...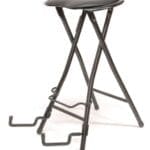 Model 30002 Stage Player 2 Folding Guitar Stand and Stool No assembly required Weighs only...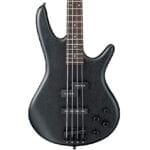 The GIO series was developed for players who want Ibanez quality in a more affordable...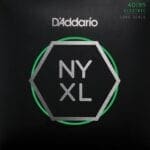 D'Addario's NYXL electric bass string sets feature the innovative combination of NYXL nickel-plated wrap wire...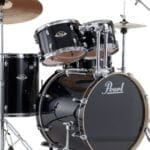 Pearl Export Jet Black 5-Piece Drum Set cymbals not included Features 6 Ply (7.5mm) Poplar/Asian...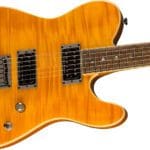 Fender Special Edition Custom Telecaster® FMT HH, Laurel Fingerboard 2023 - Amber An exquisite high-end...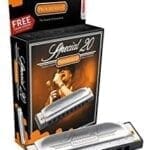 Hohner Special 20 C Harmonica Hohner Special 20  Harmonica The biggest difference in this harp...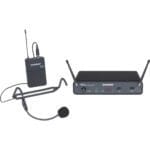 Ideal for instructors, presenters, worship leaders, and dancing singers, the Samson Concert 88x Wireless Headset...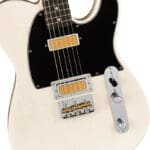 Fender Gold Foil Telecaster 2023- White Blonde Description Inspired by the garage rock bands of...
Victor Litz Music offers private music lessons in-store and online virtual All Instruments—All Styles --All Levels. We also offer the Victor Litz Music Academy of Rock group rock band program for students and adults.
Repairs available on guitars and most string instruments, band and orchestral instruments, percussion and more.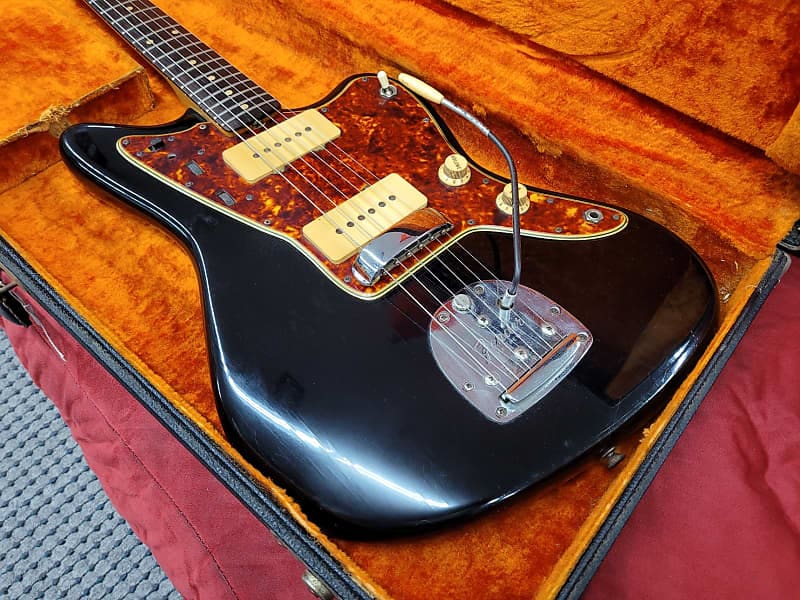 Victor Litz Music is famous DISCOUNT PRICES, special purchases, bargains. We offer all the top name brands.
CASH PAID used and vintage musical instruments and equipment. We also take trade- ins and consignments.