Kala KA-8E Gloss Mahogany 8-String Tenor Ukulele w/ EQ KA8E KA 8E The Gloss Mahogany...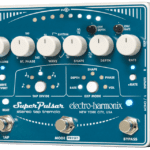 Super Pulsar Stereo Tap Tremolo A truly super tremolo with powerful controls and signal routing....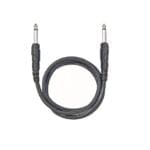 D'Addario Classic Series instrument cables provide the ultimate in quality and value. In=Out Technology: Low...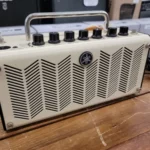 This slightly used Yamaha THR5 desktop combo amp features 5 selectable amp settings, built in...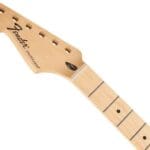 Fender Standard Series Stratocaster® LH Neck, 21 Medium Jumbo Frets Maple Crafted at our Ensenada,...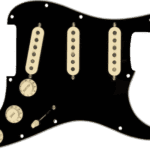 Description Customize your tone with the Pre-Wired Stratocaster pickguards. Made with premium components in the...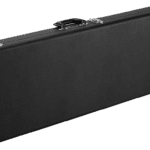 Classic Series Wood Case - Mustang®/Duo Sonic™, Black MODEL #: 0996126306 UPC #: 885978073399 SAP NAME: CLSC SRS...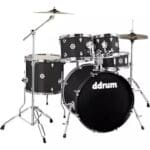 A complete drum kit for beginning or intermediate drummers. The ddrum D2 5-Piece Complete Drum...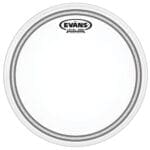 Evans 13" Ec2s coated This Evans EC2S Frosted Head features an Edge Control ring around...
SCOOPED STRAT Vintage Stratocaster Pickups The Scooped Strat pickups were designed for players that wanted...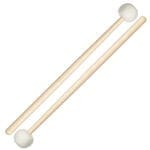 For all-around playing. Produces rich sound yet is capable of rhythmic clarity. Head = 1...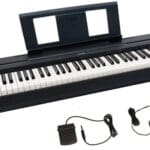 Yamaha P-45 Compact 88-Key Portable Digital Piano - Black P45 This listing is for a...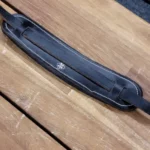 Vintage Ace leather spaghetti style guitar strap. Straps in good shape but shows some wear....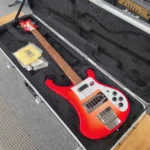 Rickenbacker 4003 Bass Fireglo With Case This Rickenbacker 4003 bass is in good playing condition....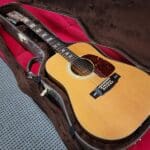 Custom built 12-String acoustic electric by San Jose luthier Mc Cormick. It features an Engelmann...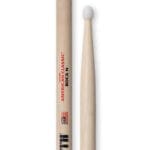 Vic Firth American Classic Hickory Nylon Tip Rock Drumsticks. Bright cymbal sounds and tip duribility for...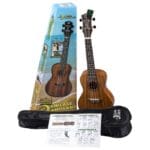 Luna Concert Ukulele Pack Luna ukes in a box! Featured in the Vintage Concert Pack,...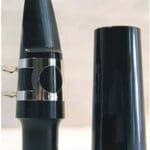 Tenor Saxophone Mouthpiece kit complete with cap and ligature Each kit comes with a quality...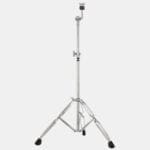 Light Weight Straight Cymbal Stand Light weight for the gigging drummer Double-braced tripod for added...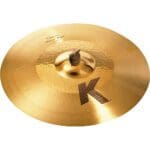 Zildjian K Custom Hybrid Ride Cymbal The Zildjian K Custom K0999 21" Hybrid Ride Cymbal...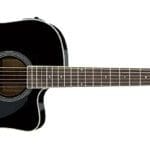 Ibanez PF15ECEBK Series Acoustic-Electric Guitar Black Brand New PF15ECE Acoustic Electric Guitar SPEC SPECS body...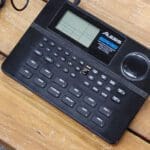 Alesis SR-16 Drum Machine This Alesis drum machine has been tested and works well. This...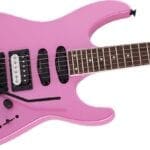 The Jackson® name has always been synonymous with state-of-the-art guitar technology, and the company continues...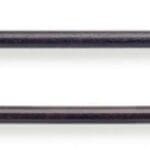 Pair of maple Xylophone mallets - Soft - w/ oblong shaped black rubber head -...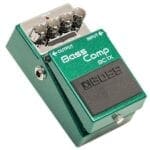 Equipped with cutting-edge BOSS technology, the BC-1X Bass Comp performs far beyond the capabilities of...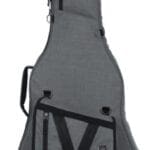 The all new Transit Series is available in 3 colors for Electric, Acoustic, and Bass...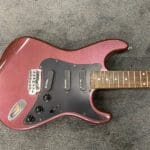 Sebring SB-100 Electric Guitar for Parts Guitar is currently unable to be strung because the...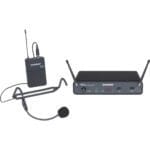 Ideal for instructors, presenters, worship leaders, and dancing singers, the Samson Concert 88x Wireless Headset...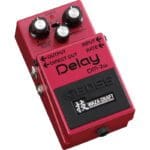 Boss DM-2W Delay Waza Craft Pedal Special edition Waza Craft pedal delivers the ultimate BOSS...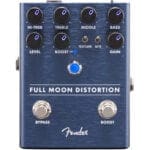 Packed with brutal, high-gain tone and sound-shaping options galore, the Full Moon Distortion pedal has...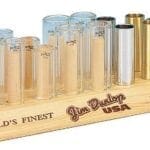 Dunlop Glass Slides offer a warmer, thicker tone accentuating the middle harmonics of your sound....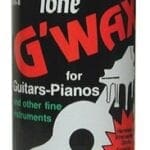 G'Wax is easy to apply and polish. Just spray lightly, allow a few minutes to...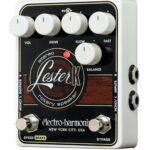 Lester K Rotary speaker emulation at its finest in a compact, easy-to-use package. Stereo...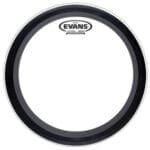 Evans 18" Emad Batter Bass DrumHead Evans™ EMAD™ series features a single ply of 10mil...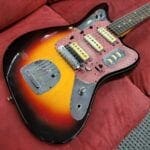 This Klira 233 Star Club guitar is I. Good playing condition. It has a low...
The Oxygen Series M-Audio pioneered the portable MIDI controller market with the Oxygen series of...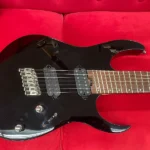 Ibanez RGMS7 7-string Electric Guitar with Elysian Hellfire Bridge Pickup - Black Guitar is in...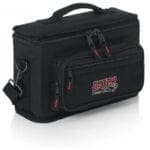 4 Microphones Bag Durable 600-Denier Nylon Construction Web Handles & Comfort Shoulder Strap 4 microphone...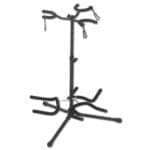 Guitar Stand Triple holds any combination of instruments such as acoustic guitar, electric guitar, bass...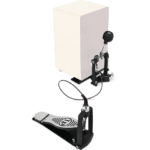 Cable driven cajon pedal with superior weight and feel that produces an authentic palm sound....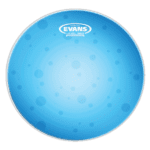 EVANS 22" Hydraulic Blue Bass Drumhead BD22HB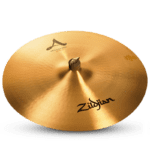 Superb all-around ride. Mid-range pitch. Traditional Finish Bright/Mid Sound General Volume Medium Weight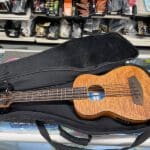 Kala UBASS-EM-FS Exotic Mahogany U-Bass Fretted Bass is in great playing condition. Minimal player wear....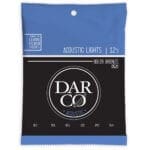 Darco D520 80/20 Bronze Acoustic Guitar Strings Light 12-54 The Darco line of acoustic strings...
The Sea Machine is a chorus pedal with ultimate control over parameters rarely seen in...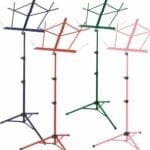 Music Stand folding portable music stands in colors Blue, green, red, yellow, pink, puple etc. ...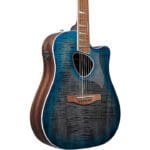 Ibanez ALT30FM Altstar Flamed-Top Dreadnought Acoustic-Electric Guitar - Doom Blue Burst The Ibanez ALT30FM Altstar...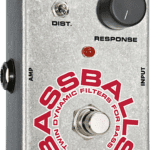 Not one, but two narrow filters sweep your tones under control of the envelope, generating...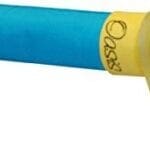 Oasis Ukulele Humidifier OH-18 Oasis met Fred Kamaka Jr. of Kamaka Ukulele at the 2007...
DIGITAL STOMP BOX with multiple built-in digital samples of percussion sounds that can be played...
Gauges 10-13-17-26-36-46. Pure Blues electric guitar strings from DR Strings are designed with pure nickel...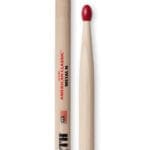 Vic Firth American Classic Hickory Nylon Tip Metal Drumsticks. For the aggressive player looking for...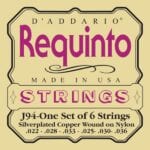 D'Addario EJ94 Requinto Silver Wound on Nylon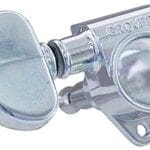 These guitar machines are a triumph in engineering and styling. The housing provides a maximum...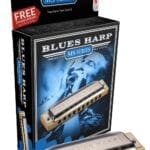 Hohner Blues Harp Key of C We stock many  Hohner Harmonicas We stock the Marine...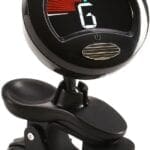 Snark Ukulele Tuner SN-6 Here's an awesome chromatic clip-on tuner perfect for your ukulele -...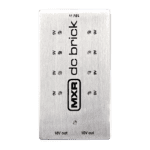 MXR® DC BRICK® POWER SUPPLY M237 A revamp of the DCB10, this power supply...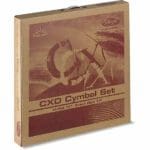 Stagg CXD Cymbal Set 14" Hi-Hats, 18" Crash-Ride Stagg CXD 3 cymbal set with 14"...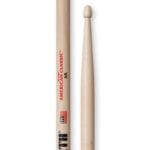 Vic Firth American Classic Hickory Wood Tip Drumsticks. Tear drop tip for rich cymbal sounds....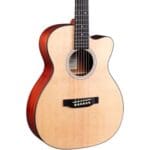 Fashioned for player comfort, clear powerful tone and easy action, the 000 Jr-10E Auditorium Junior...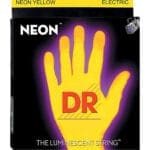 The DR Strings Neon electric guitar strings are nickel plated strings wound on round cores...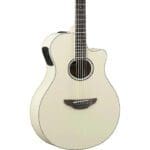 Yamaha APX600 Acoustic-Electric - Vintage White The Yamaha APX600 thinline cutaway acoustic-electric combines incredible comfort,...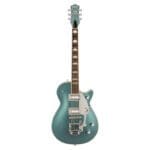 Gretsch G5230T-140 Electromatic 140th Double Platinum Edition Jet Electric Guitar - 2 Tone Stone Platinum...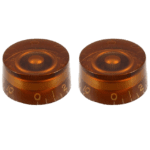 Allparts Amber Speed Knobs
Transit Series Electric Guitar Gig Bag with Tan Exterior Transit Series Gig Bag Designed to...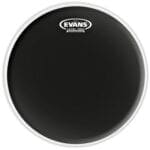 Evans Onyx 2-Ply Coated Batter Drumhead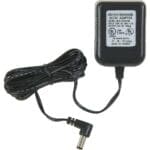 For Q-Tron, Q-Tron+, Worm, Deluxe Elec. Mistress, Stereo Polyphase, XO Deluxe Memory Man, XO Q-Tron+....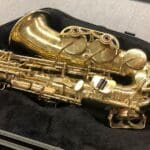 Selmer Super Action 80 Series II Professional Alto Saxophone Price$2,999.99 + $49.99 Shipping This used Selmer Super...
Fender Twisted Tele pickups deliver hot high-output Telecaster guitar tone with a dash of sparkling...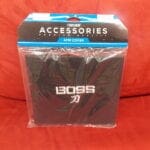 This listing is for the new boss katana head amp cover, new for namm 2018.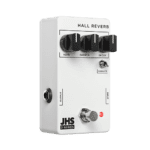 hall reverb LENGTH 4.42" X WIDTH 2.38" X HEIGHT 1.22The JHS Pedals 3 Series is...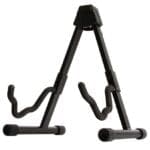 The On-Stage GS7364 -- durable, highly portable, sleek and super-stable -- takes road-worthy, studio-ready adaptability...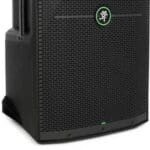 The new Thump Loudspeakers are the next evolution of the incredibly popular series, packed with...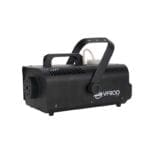 Details The ADJ VF1100 is a 850W mobile wireless Fog Machine that is great for...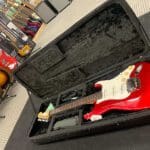 Used Fender Stratocaster 1988 w/ Case The 1988 Candy Red Fender Stratocaster is a classic...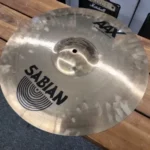 This Sabian AAX X-Plosion Crash is in great shape. Light wear on top but no...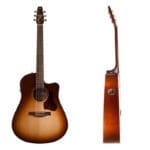 Seagull Entourage Dreadnought Autumn Burst Autumn is a time for change and the Seagull Entourage...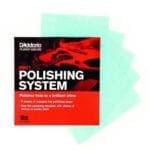 The D'Addario Fret Polishing System is the secret to making any guitar or basses frets...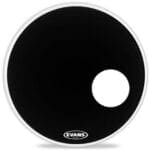 Evans EQ3 Bass Drum Resonant w/ Port Drumhead Black 22 inch Evans™ EQ3™ resonant series...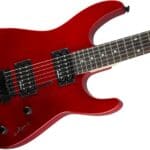 Jackson JS Series Dinky™ JS11 Swift, deadly and affordable, Jackson® JS Series guitars take...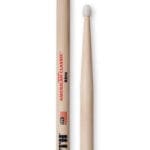 Vic Firth American Classic Hickory Nylon Tip 8D Drumsticks. For the 7A player looking for...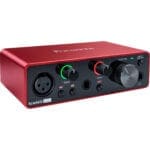 Record your guitar. Record you. You've found the simplest USB audio interface we make. If...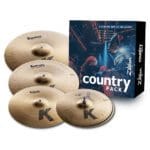 Zildjian K0801C K Series Country Box Set 15/17/19/20" Cymbal Pack - Traditional Your road to...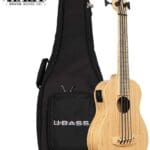 Bamboo is the most sustainable choice for musical instruments. Highly renewable, Bamboo regenerates quickly without...
Shure BLX14/CVL Wireless Cardioid Lavalier Microphone System The Shure BLX14/CVL brings presenters, teachers, clergy, and...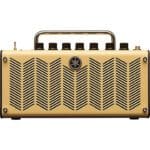 Yamaha THR5 2x3" 10-watt The Yamaha THR5 combo amp packs in everything you need out...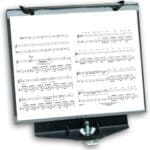 The DEG Drum Lyre w/Flip-Folder is a handy all-in-one marching lyre that allows you to...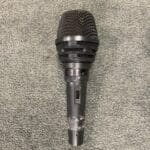 TOA J1 made in Japan cardioid dynamic microphone. Lower sensitivity, clean sound, solid heavy duty...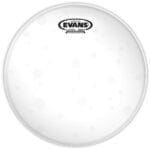 Evans Hydraulic Glass Drumhead 13 inch Evans Hydraulics drumheads feature two plies that sandwich a...
Martin Vega® Banjo Strings Nickel Bluegrass personified. The name Vega® has been synonymous with fine...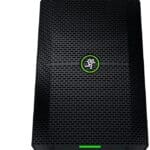 Mackie Thump Go 8" Portable Battery Powered Loudspeaker Take high-quality audio with you anywhere with...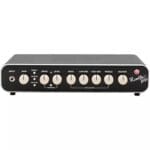 Bring the thunder to any size stage with 800W of Fender tone. The Fender Rumble...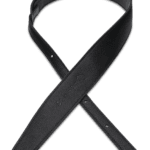 Our best leather, this premium ball glove leather is flawlessly beautiful. You have see it...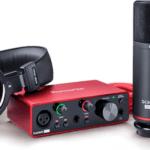 Every song you'll ever write, in a box. You've found the simplest way to create...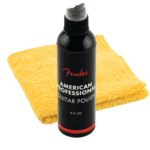 Maintain your instrument's shine and luster with this polish and cloth 2-pack. Featuring our signature...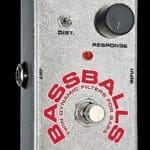 The Electro Harmonix Nano Bassballs Twin Envelope Filter effects pedal has everything you loved about...
Promark Classic Telescopic Wire Brush TB4 The ProMark Jazz Telescopic Wire brush is ideal for...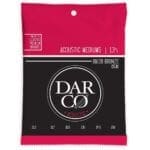 Darco® Acoustic Guitar Strings 80/20 Bronze D530 The Darco line of acoustic strings promises quality,...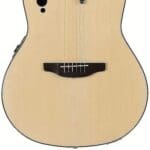 We are Victor Litz Music in Gaithersburg MD.  We are located 5 minutes from the...
Victor Litz Music offers private music lessons in-store and online virtual All Instruments—All Styles --All Levels. We also offer the Victor Litz Music Academy of Rock group rock band program for students and adults.
Repairs available on guitars and most string instruments, band and orchestral instruments, percussion and more.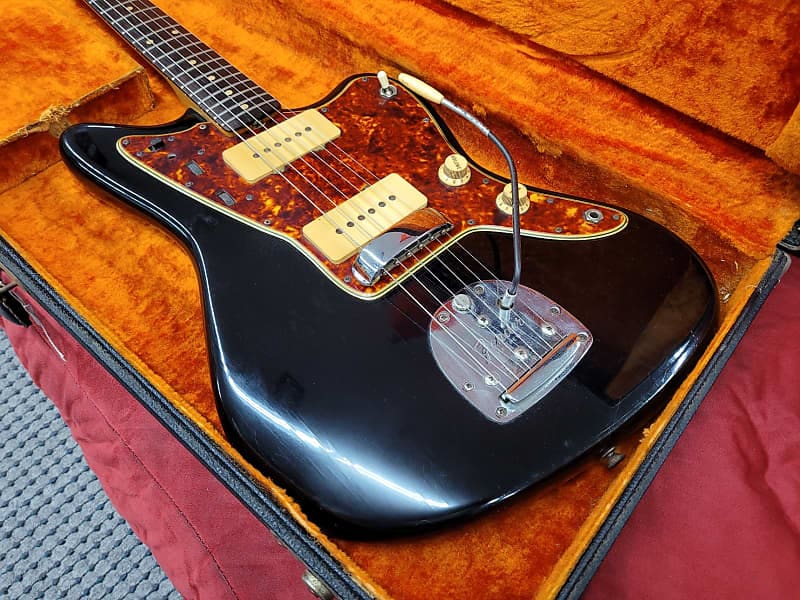 Victor Litz Music is famous DISCOUNT PRICES, special purchases, bargains. We offer all the top name brands.
CASH PAID used and vintage musical instruments and equipment. We also take trade- ins and consignments.