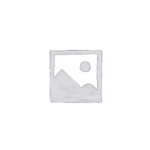 Slip this into your acoustic/electric guitar's soundhole to prevent feedback. For guitars with under saddle...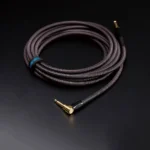 Boss BIC-P10A 1/4" TS Straight to Right-Angle Instrument Cable - 10' - Black Unmatched Fidelity...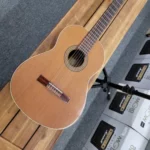 Thus older German built classical is in fair shape. Top looks to be cedar with...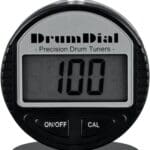 Drum Tuning Just Got Easier! Timpani, snare drums, rack toms and bass drums are all...
The first wah pedal designed by bass players for bass players. The 105Q incorporates a...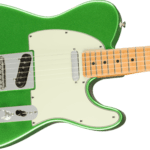 Fusing classic Fender® design with player-centric features and exciting new finishes, the Player Plus Telecaster®...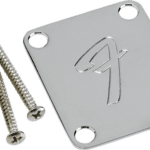 1970s vintage-style neck plate with engraved "F" logo, for use on most Fender guitars and...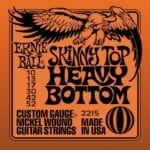 Ernie Ball Skinny Top Heavy Bottom Nickel Wound Strings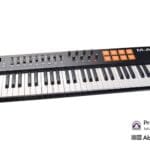 Features 61 full-size, synth-action velocity-sensitive keys 8 velocity-sensitive trigger pads for beat production, clip launching,...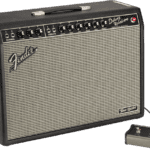 In a bold Fender first, the Tone Master Deluxe Reverb amplifier uses massive digital processing...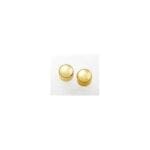 AllParts Dome Knobs Gold Push-On Pair
AllParts Grover Tuners 6-in-Line Mini Black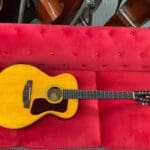 1966 Guild F212 12 -string acoustic guitar in great playing condition. This guitar sounds and...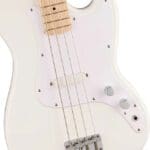 Squier Sonic Bronco Bass, Maple Fingerboard, White Pickguard, - Arctic White The Squier Sonic™ Bronco®...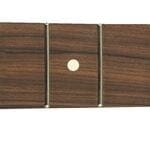 Crafted at our Ensenada, Mexico manufacturing facility, this genuine Fender Telecaster neck features a comfortable...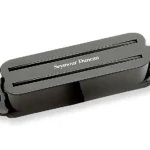 With all the feel and tone of a high output humbucker, this is our most...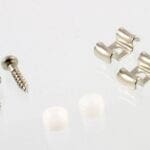 Allparts String Tree Strat AP0720001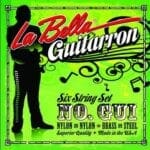 The Guitarrón is a short-necked 6- string bass guitar used in Mexican Mariachi music. Nylon...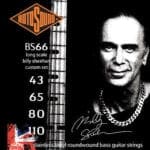 You hear these strings playing with Steve Vai. Gauges 43-65-80-110. Long scale. Stainless steel roundwounds....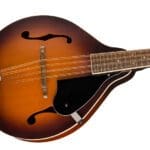 Fender PM-180E Mandoline ACB with Pickup and Gigbag Well-known as a familiar mainstay in...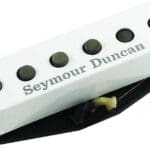 High output true single-coil for warm instruments. Perfect for Texas blues rock, classic rock and...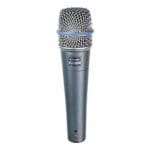 Dynamic instrument microphone provides high gain before feedback in demanding environments. It features a steel...
Gauge 11-14-18-28-38-50. Pure Blues electric guitar strings from DR Strings are designed with pure nickel...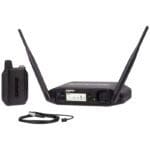 Shure GLXD14+ Dual-Band Omni Wireless Presenter System Dependable Wireless Audio that Anyone Can Use The...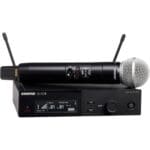 The SLXD24/SM58 features the legendary SM58 cardioid dynamic microphone capsule on top of the SLXD2...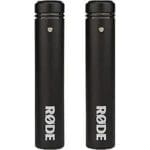 Matched pair of "pencil" microphones from Rode. The M5 Matched Pair are an ideal microphone...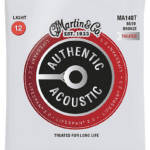 Martin's next generation Lifespan 2.0 strings are engineered using a new, patented technology only available...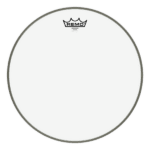 Clear Emperor® heads are made with two free-floating plies of 7-mil Mylar®, making them the...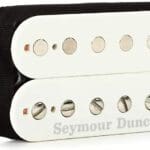 Seymour Duncan TB-4 JB Model Bridge Trembucker Pickup - White The JB Model TB-4 Trembucker...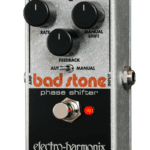 EHX has resurrected the legendary Bad Stone Phase Shifter. With prices of 1970s' vintage Bad...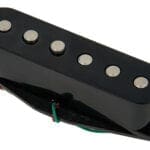 The Paul Gilbert Injector Neck Model has a modern rather than a vintage sound. The...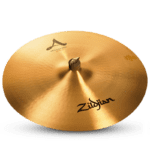 Superb all-around ride. Mid-range pitch. Traditional Finish Bright/Mid Sound General Volume Medium Weight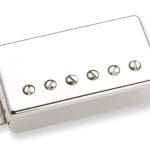 Seymour Duncan High Voltage AC/DC Humbucker The Seymour Duncan High Voltage pickups were designed for...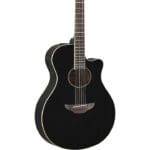 Yamaha APX600 Acoustic-Electric Guitar - Black The Yamaha APX600 thinline cutaway acoustic-electric combines incredible comfort,...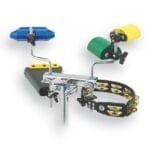 The LP Mini Everything Rack is a compact percussion rack with two mounting locations. It?s...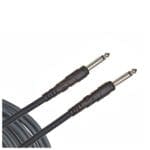 D'Addario Classic Series instrument cables provide the ultimate in quality and value. In=Out Technology: Low...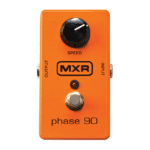 This device has found its way into many of Eddie Van Halen's recordings, adding a...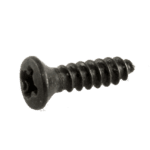 Allparts Pickgaurd Scrw Blk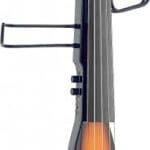 Electric double bass with gig bag, 3/4 size. This electric double bass features solid maple...
Designed for professional audio engineers and musicians, the SRH840 Professional Monitoring Headphones from Shure...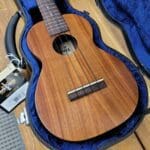 We are overstocked of these Kamaka HF2 concert ukuleles. We have 3 to sell. All...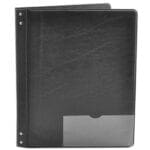 Choral folder in black with outside clear flap 6" x 3"; inside are two half-pockets...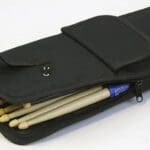 Stagg Standard Drum Stick Bag Stagg DS04 Standard Drum Stick Bag Carry all your sticks...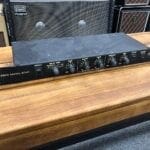 Here we have a very cool rackmount delay: the 90s Chandler Stereo Digital Echo. Sounds...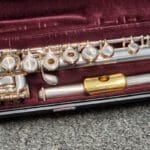 Yamaha 471 Solid Silver open hole pro flute made in Japan gold lip plate This...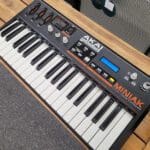 Akai Miniak virtual analog Synthesizer - Black This Akai professional miniak virtual analog synth is...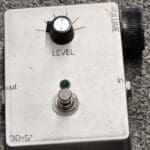 Diabolical Devices DD50 Used older pedal It is SOOO Loud! This from what we understand...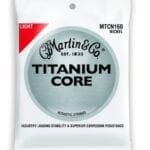 The name says it all! Martin's Titanium Core strings use true Titanium for the core...
Samson Stage 33 Instrument Wireless System 1990s Black This older Samson unit runs on a...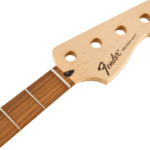 Crafted at our Ensenada, Mexico manufacturing facility, this genuine Fender® Precision Bass® neck features a...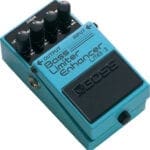 The LMB-3 affords complete control over a bass guitar's dynamic range using a limiter effect...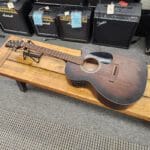 Mitchell T333cetsb Tobacco Sunburst Mitchell acoustic electric unburst cutaway guitar with built in Fishman electronics...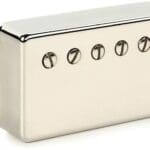 The '59 Model SH-1 is Seymour Duncan's take on the classic Seth Lover PAF (Patent...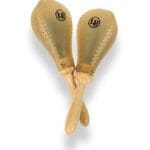 Latin Percussion LP395 Rawhide Maracas LP Rawhide Maracas are sold in matched pairs and have...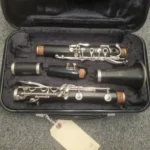 Nice Selmer USA American made wood step up clarinet with Selmer c85 105 mouthpiece that...
Zildjian ZHT 16" Medium Thin Crash Cymbal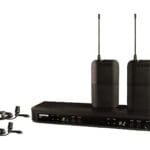 The BLX188/CVL Dual Channel Lavalier Wireless System is part of the  wireless systems family. Shure...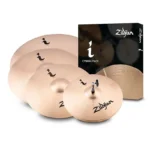 Hit the stage with the Zildjian I Series Pro Gig cymbal set. The Zildjian I...
The Air Norton™ started out simply to be the Airbucker™ version of the Norton®. We...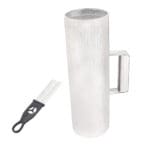 Guiro Metal 12x4 One of the driving rhythmic forces in a Merengue band. This Merengue ...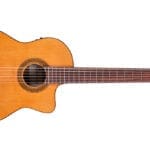 Based on Córdoba's top-selling C5-CE, the C5-CE SP Classical acoustic-electric guitar adds a spruce option...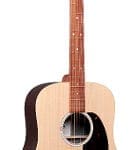 Martin D-X2E Rosewood Guitar We took the DX1RAE and reimagined it. The result is the D-X2E Rosewood....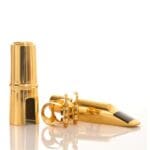 Tenor saxophone mouthpiece kit with cap and ligature Tenor sax metal mouthpiece for jazz and...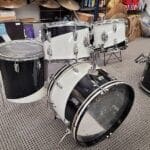 This Ludwig Vistalite is hard to find 2 color finish version in sizes 8x12, 9x13,...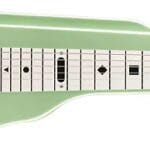 Gretsch G5700 Electromatic® Lap Steel - Broadway Jade The Gretsch® G5700 Electromatic® Lap Steel produces...
The CEB-3 Bass Chorus pedal offers a split-frequency chorus effect capable of applying warm, rich...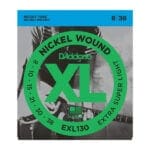 EXL130 is D'Addario's lightest gauge string set. Great for beginners or players who require strings...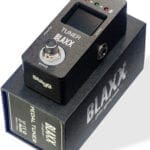 Housing: Die-cast metal Foot switch functions: On / off LED screen: Shows the note and...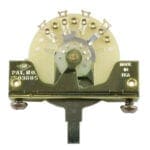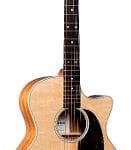 Martin GPC-13E Guitar GPC13E GPC13 With a gorgeous glossed Sitka spruce top and mutenye back...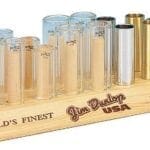 A warmer, thicker tone that accentuates the middle harmonics of your sound. Processed from high...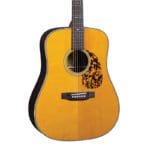 Exquisite details and all solid woods make this pre-war inspired guitar an instant classic. This...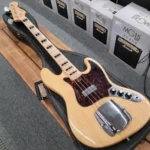 This lawsuit era bass is in great shape. It has been restrung, set up, and...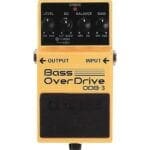 Victor Litz Music is an authorized Boss and Roland Internet dealer. All Boss and Roland...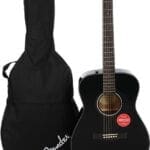 Great beginner's electric with ergonomically designed neck paired with great online lessons. This kit helps...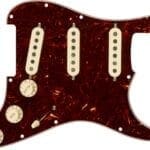 Fender Pre-Wired Strat Pickguard, Tex-Mex SSS, Tortoise Shell 11 Hole PG MODEL #: 0992343500UPC #:...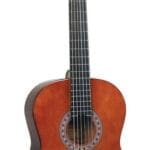 The perfect guitar for any beginner, the Lucida Student LG-510 features Gotoh tuners for easy...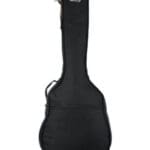 The Gator Lightweight Gig Bag for Acoustic Bass Guitars (GBE-AC-BASS) offers the rudimentary protection of...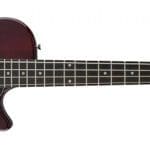 Gretsch G2220 Junior Jet Bass II with Walnut Fretboard - Walnut Stain The Gretsch® Electromatic®...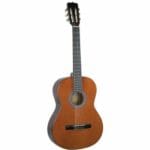 Lucida Classical Series guitars begin with the time-honored designs of traditional classicals, and are priced...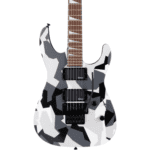 Distinctive and affordable, Jackson's X Series Soloist models are built for speed and comfort! The Jackson®...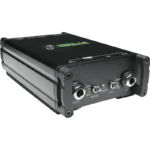 Great for active instruments like guitars and basses with active pickups and preamps, the MDB-1A...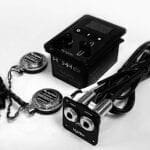 HyVibe System available for after-market installation this is the system to install in your guitar...
La Bella 2001 Medium Hard Classical Strings
The patented Planet Waves Bass Pro-Winder is a high-quality peg winder with a built-in string...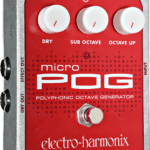 Micro Pog The Legenday and classic original POG won top awards from every major magazine...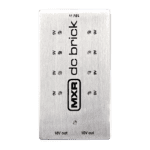 MXR® DC BRICK® POWER SUPPLY M237 A revamp of the DCB10, this power supply...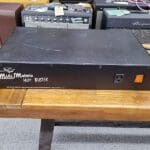 Midi Motors Hum Buster HB-100 Rackmount Power Supply Black This Rackmount Power strip works well...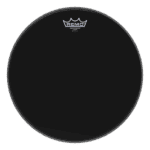 Remo 22" Ebony 22" Bass Drum Remo Ebony Ambassador Drumhead Drumheads Ambassador? Ebony? The Ambassador?...
Available on a Special Order Basis     Please Call   The P-87 is styled after the...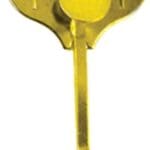 Saxophone lyre marching band sheet music holder This is sold by itself and is used...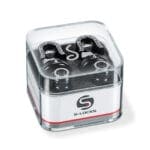 Schaller Strap Locks Black Set 14010401 lock straplock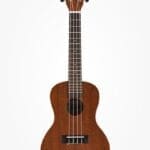 Mahogany body with traditional white binding 18 Silver Nickel Frets and Chrome Die-Cast Sealed Geared...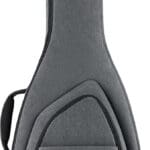 Fender Denim Gray FE920 Gig Bag Electric 0991512448 Description Designed to stand out, Fender's Denim...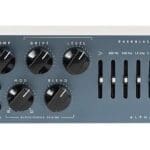 Darkglass Electronics Alpha·Omega 500 500-Watt Bass Guitar Amp Head w/ IR Cab Sim The Alpha·Omega...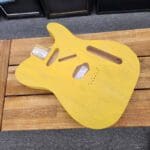 T body Raw Cut Yellow This is a body hand made in USA It is...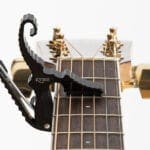 Many songs today are written with chord progressions like E, F#m, A, B or G,...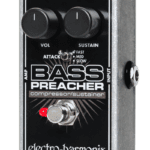 Bass Preacher Bass guitars possess a huge dynamic range and produce powerful low frequencies. Designed...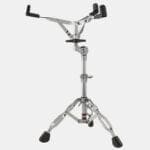 Light Weight Snare Stand Light weight for the gigging drummer Double-braced tripod for added stability...
Victor Litz Music offers private music lessons in-store and online virtual All Instruments—All Styles --All Levels. We also offer the Victor Litz Music Academy of Rock group rock band program for students and adults.
Repairs available on guitars and most string instruments, band and orchestral instruments, percussion and more.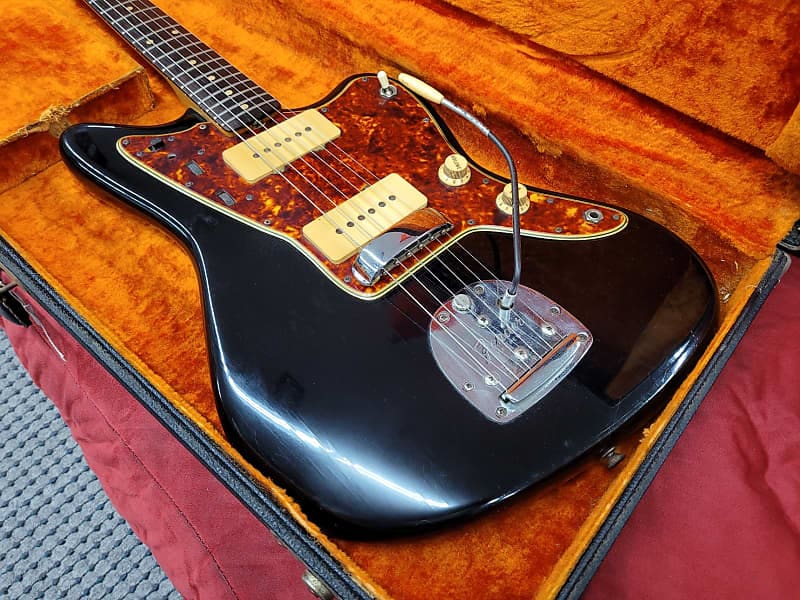 Victor Litz Music is famous DISCOUNT PRICES, special purchases, bargains. We offer all the top name brands.
CASH PAID used and vintage musical instruments and equipment. We also take trade- ins and consignments.