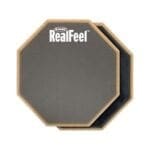 The RealFeel 12 inch Double Sided Practice Pad has a large playing surface that fits...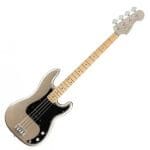 Fender 75th Anniversary Precision Bass Guitar Diamond Anniversary with GigBag In 1946 Clarence Leonidas "Leo"...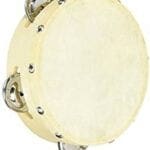 Affordable tambourine that makes a perfect rhythm section or a great stocking stuffer.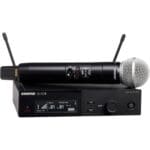 The SLXD24/SM58 features the legendary SM58 cardioid dynamic microphone capsule on top of the SLXD2...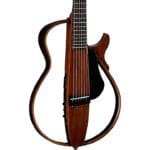 Yamaha SLG200S Steel-String Silent Acoustic-Electric Guitar Natural w/ Bag The neck shape and 634 mm...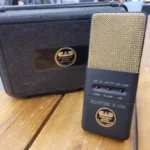 CAD E-100 Condenser mic in great condition with case. This mic has been tested and...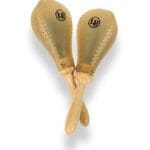 Latin Percussion LP395 Rawhide Maracas LP Rawhide Maracas are sold in matched pairs and have...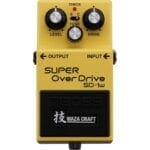 Passionately designed by the master engineers at BOSS in Japan, the Waza Craft SD-1W Super...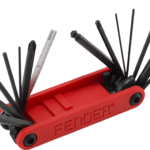 Guitar/Bass Multi-Tool MODEL #: 0990654020 UPC #: 885978429608 SAP NAME: GUITAR/BASS MULTI-TOOL Fender's Guitar & Bass Multi-Tool is...
Gauge 11-14-18-28-38-50. Pure Blues electric guitar strings from DR Strings are designed with pure nickel...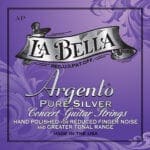 These premium strings establish a new generation of polished bass strings for classical guitars. Their...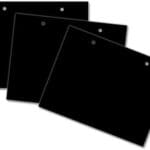 Flip folder window for marching bad music holders these are the single sheets to be...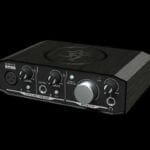 High-Speed USB 2.0 Computer Interface Onyx Mic Preamp with XLR Input 1/4" TRS Input with...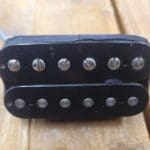 Gibson Humbucking pickup - Black Used Gibson humbucking pickup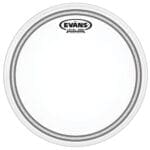 Evans 13" Ec2s coated This Evans EC2S Frosted Head features an Edge Control ring around...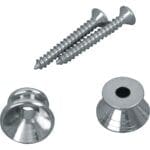 Strap Button Chrome  The price is $1.50 each with screw.  We can install these on...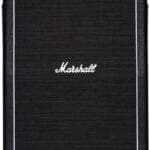 Marshall MX212AR Guitar Speaker Cabinet The new MXR mono cabinets featuring the iconic Marshall logo...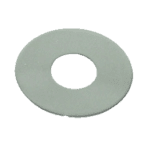 Allparts Rhythm/Treble Ring Chrome AP0663010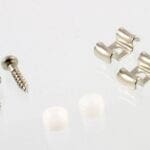 Allparts String Tree Strat AP0720001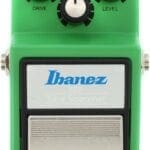 The World's Most Popular Solid-State Overdrive Pedal Dressed in that timeless green outer chassis, the...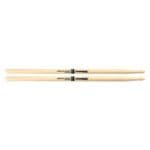 Pro-Mark TX747W 747 Wood Tip Drumsticks The ProMark Classic Forward 747 drumstick features an oval...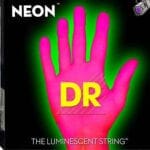 DR NEONs? are super bright color coated strings that sound clear, bright and musical. Players...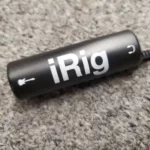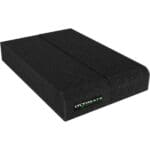 When it comes to getting the right sound, everyone knows that having the right reference...
La Bella 2001 Medium Classical Strings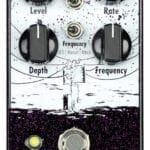 The Night Wire is a feature-rich harmonic tremolo. What is harmonic tremolo? In short, the...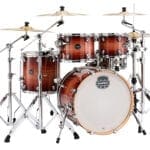 Description: The Armory Series is the latest realization of the Mapex hybrid shell concept. A...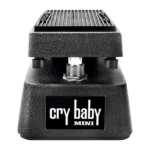 Don't let its small size fool you—the CBM95 Cry Baby Mini Wah doesn't skimp on...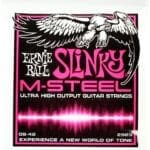 Ernie Ball M steel Super Slinky .009-.042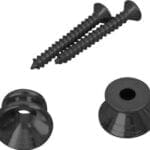 Strap Button Black with screw each $1.50 installation availabl.  We can useally install strap buttons...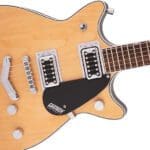 Gretsch G5222 Electromatic® Double Jet™ BT with V-Stoptail, Laurel Fingerboard - Aged Natural DescriptionTrue Jet™...

Mustang GTX is a better, bolder guitar amp with an unprecedented feature set and unbeatable...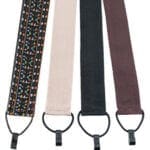 We here at Victor Litz stock a plethora of classical guitar straps from various brands....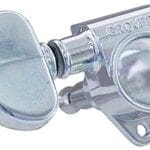 These guitar machines are a triumph in engineering and styling. The housing provides a maximum...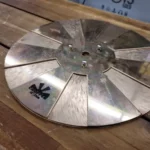 This Sabian 10" chopper stack is in good shape. Some light stick marks on top...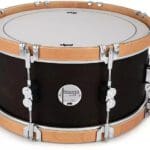 PDP Concept Maple Classic Snare Drum - 6.5 x 14 inch - Walnut with Natural...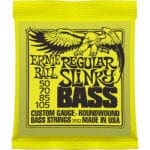 Gauges 50-70-85-105. Ernie Ball 2832 Regular Slinky bass strings are round-wound for maximum clarity and...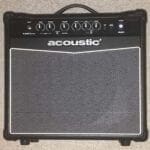 Make the most of your practices and small jams with the Acoustic G20 combo amp,...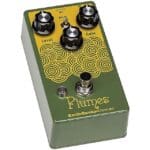 EarthQuaker Devices Plumes Overdrive The EarthQuaker Devices Plumes is a unique, all-analog approach to a...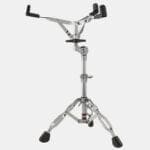 Light Weight Snare Stand Light weight for the gigging drummer Double-braced tripod for added stability...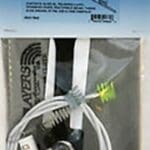 Care kits cleaning kits Care kits cleaning kits for flute, clarinet, trumpet, trombone, saxophone Victor...
Fender Standard Jazz Bass Left-Handed Neck, 20-Fret Pau Ferro Crafted at our Ensenada, Mexico manufacturing...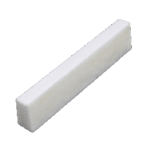 Allparts Nut Bone Blank Slant BN0204000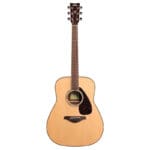 Yamaha FG830 Solid Top Acoustic Guitar Natural When it was introduced in 1966, the Yamaha...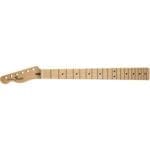 Crafted at Fender's Ensenada, Mexico, manufacturing facility, this genuine left-hand Fender Telecaster guitar maple neck...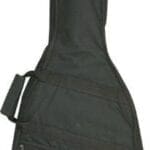 Guitar 1/2 SIZE padded Guitar BAG carrying case for child size guitars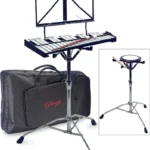 Bell kit 32 note Bell Set with gig bag case Bell set for school band...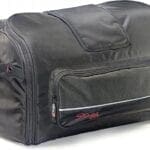 Padded nylon carrier bag for PA box/wedge with 15" speaker - Special feature: External compartment...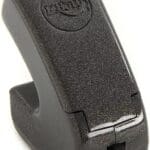 The EBow is a hand-held electronic bow for guitar. This small battery-powered unit replaces the...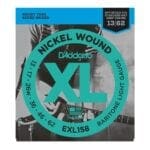 While optimally designed for today's modern, shorter scale electric baritone guitars, EXL158's are also an...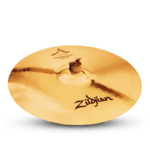 More power and body with a stronger high-end. Brilliant Finish Bright/Mid Sound Project Volume Medium...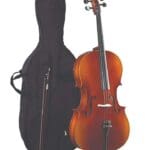 Etude Cello Outfit 4/4 (full size) with case and bow Etude Brand cellos in 4/4...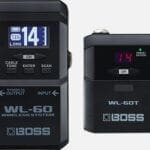 Offering great tone, ultra-low latency, and effortless set up, BOSS's revolutionary WL series has made...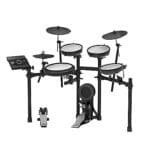 The Roland TD-17KV with Bluetooth and mesh heads is the step-up from the base model...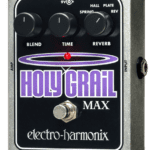 The Holy Grail Max shares the Holy Grail's remarkable Spring and Hall reverbs. Then we...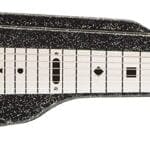 The Gretsch® Electromatic Lap Steel produces the unmistakably rich tones of an electric Hawaiian guitar....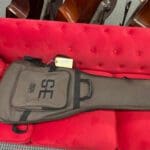 Case is in good condition. There is a little tare in the front pocket but...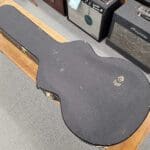 Guild Acoustic Guitar Case Black This Guild hard shell case is in good shape. It...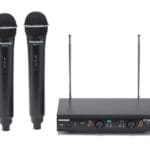 Stage 212 Wireless System Dual-channel VHF wireless system 12 operating channels across 173MHz–198MHz frequency range...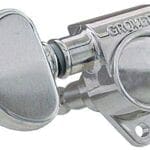 Rotomatic 102N guitar tuning machine heads are a marvel of engineering and design. Rotomatics have...
Chromatic Pitch Pipe Economy model brand may vary 13 note c to c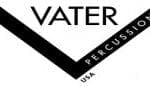 Versatility of a drumstick and a brush all in one. Drumstick end has a 5A...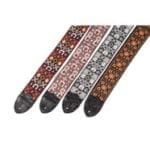 Fender Straps—Strum and Shred in Style Fender's selection of 2" vintage-inspired woven straps boasts a...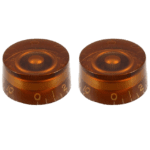 Allparts Amber Speed Knobs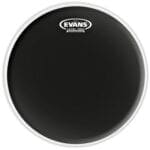 EVANS Onyx Bass Drum Resonant Drumhead Black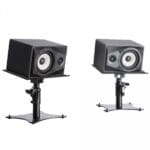 Sold as pair Sturdy Black Powder Coated Steel Construction 9" Deep x 12" Wide Platform...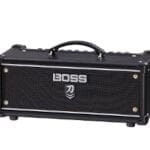 Katana MkII takes the acclaimed Katana guitar amp series to the next level, turbocharging the...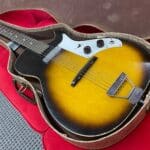 Guitar plays great. All original. Light weight. Low action. There is a little buzz on...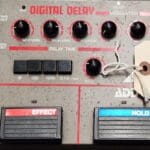 Aria ADD-100 Digital delay vintage japan working collectable pedal Used working vintage made in Japan...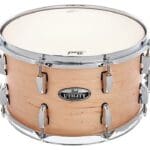 Fusing reliability and flexibility for today's demanding gigging environment, Pearl has developed Modern Utility: a...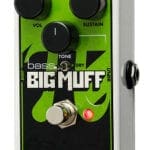 The huge Bass Big Muff sound now in a nano-sized package. Voicing inspired by the...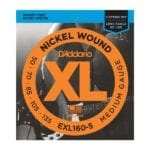 EXL160-5 is the 5-string version of D'Addario's top-selling heavy gauge bass string set. With the...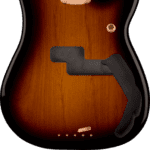 Crafted at our Ensenada, Mexico, manufacturing facility, this genuine Fender Precision Bass® guitar body is...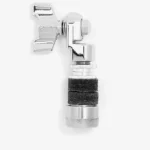 This revolutionary quick-release hi-hat clutch features a locking nut that quickly snaps onto the cymbal...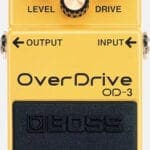 Built in the tradition of the legendary BOSS overdrives, the OD-3 OverDrive pedal gives guitarists...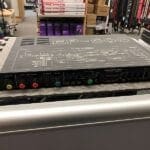 Electra EP-500Very cool rackmount delay. The more popular version of the EP-550. Sounds great! Very...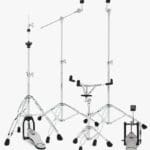 Gibraltar 4700PK 4700 Series Drum Hardware Pack - Chrome A lightweight set of hardware for...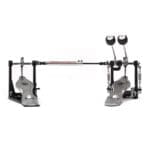 Single Chain CAM Drive Double Bass Drum Pedal – Chain Drive CAM Double Bass Drum...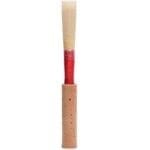 Oboe Reed medium soft or medium or medium hard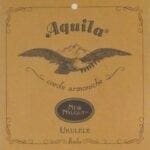 Aquila Corde produces the finest gut strings and synthetic strings, for historical and modern musical...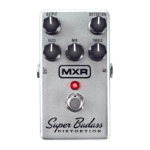 Designed by the award-winning MXR? Custom Badass? team, the Super Badass Distortion puts decades of...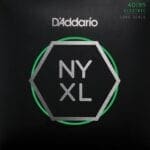 D'Addario's NYXL electric bass string sets feature the innovative combination of NYXL nickel-plated wrap wire...
The Eliminator Lighting Flash 192 is our new energy efficient Flash Strobe Panel packed with...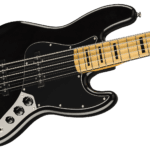 The Classic Vibe '70s Jazz Bass® V is a nod to the 1970s evolution of...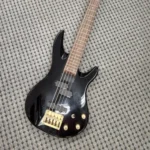 Used Samick Artist Series Black 5 string gold hardware EMG active pickups made in Korean...
Display Model Zildjian 18" EFX sold with full factory warranty. If interested please make us...
Cardioid Dynamic Vocal Microphone The PGA58 delivers excellent sound for lead and backup vocal performance....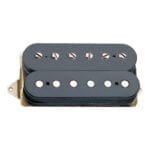 Incredibly Responsive, Vintage-voiced Humbucker The DiMarzio PAF 36th Anniversary bridge pickup melds precise articulation with...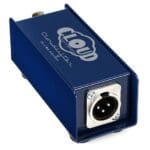 Cloudlifters are an essential tool for any audio scenario. Recording into a DAW interface, performing...
Evans Bass Drum Mute HQ Percussion Universal SoundOff Bass Mute Features: Universal Bass Drum Mute...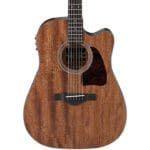 Ibanez AW54CEOPN Artwood Dreadnought Acoustic-Electric Guitar - Open Pore Natural Ibanez created the Artwood Series...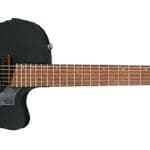 Ibanez ALT20 Altstar 2021 - Weathered Black Brand New Ibanez ALT-20 Acoustic Electric Guitar in...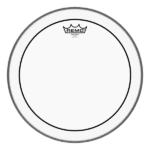 Clear Pinstripe® heads are made with two 7-mil Mylar® plies, and have quick decay, making...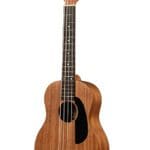 Kala Bakithi Kumalo Signature Acoustic-Electric U•BASS UBASS-BAKITHI-FS - Mahogany Bakithi Kumalo has been a proud...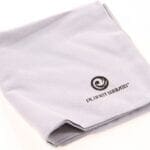 Planet Waves Micro-fiber Polishing Cloth is a long lasting cleaning cloth for all instruments that...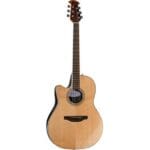 Ovation CS24L-4 Left Handed Celebrity Standard LH Mid Depth Acoustic Electric Guitar Natural LEFT HANDED...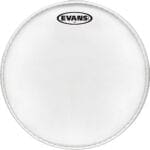 Evans G1 Coated Batter Drumhead Evans coated G1 single-ply drum head is designed with a...
Gauges 45-65-80-100. Hi-Beam Stainless Steel Bass Strings from DR are roundwound and constructed upon a...
Victor Litz Music offers private music lessons in-store and online virtual All Instruments—All Styles --All Levels. We also offer the Victor Litz Music Academy of Rock group rock band program for students and adults.
Repairs available on guitars and most string instruments, band and orchestral instruments, percussion and more.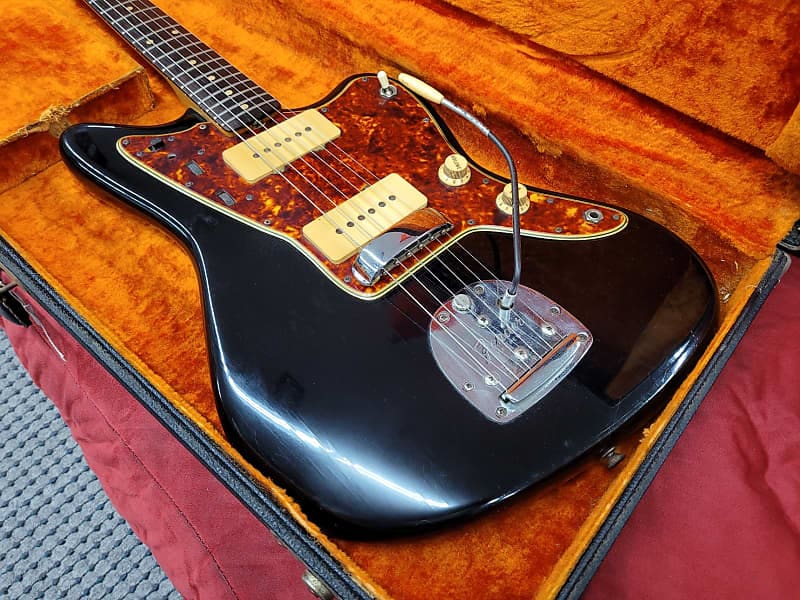 Victor Litz Music is famous DISCOUNT PRICES, special purchases, bargains. We offer all the top name brands.
CASH PAID used and vintage musical instruments and equipment. We also take trade- ins and consignments.