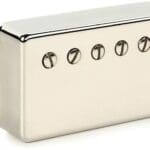 The '59 Model SH-1 is Seymour Duncan's take on the classic Seth Lover PAF (Patent...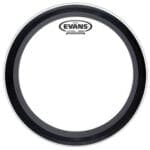 Evans 22" Emad coated bass drum head Evans™ EMAD™ series features a single ply of...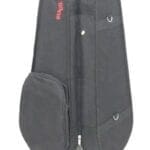 Stagg ukulele Soprano Ukulele Featherweight Case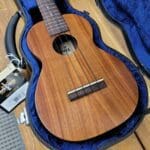 We are overstocked of these Kamaka HF2 concert ukuleles. We have 3 to sell. All...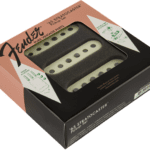 From vintage bobbin construction to genuine original-era cloth wiring, all Fender Pure Vintage pickups are...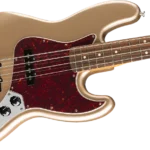 The Vintera '60s Jazz Bass was created for players who wanted the style and sound...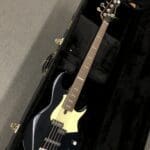 Yamaha BBP35 Bass 2023 - Midnight Blue Made in Japan, this is the ultimate BB,...
This cable is designed to connect an electrical appliance with a C14 inlet to line...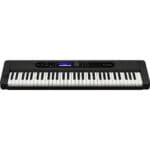 Casio CT-S400 61-Key Touch-Sensitive Portable Keyboard Designed with 600 sounds, 200 full-accompaniment rhythms, a pitch-bend...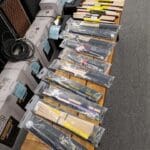 Headhunters Crossover II Bamboo Hybrid Bundle $29.99 1 in stock Brand New Condition Headhunters...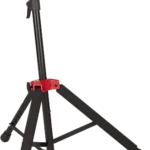 Fender deluxe hanging guitar stands conveniently showcase your acoustic, electric or bass guitar and are...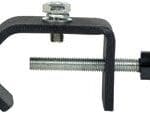 The C-Clamp is designed for light to medium duty hanging applications. Bring safety and stability...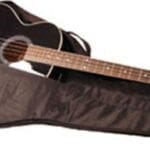 Gig Bag for Acoustic Bass guitar extra long extra big for acoustic basses Brand may...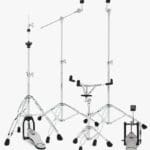 Gibraltar 4700PK 4700 Series Drum Hardware Pack - Chrome A lightweight set of hardware for...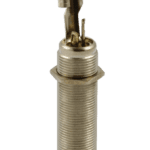 allparts long threaded input jack stereo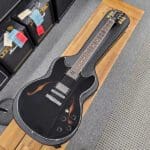 Gibson Midtown Standard 2017 Ebony With Case This Gibson Midtown Standard is in good playing...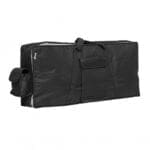 Standard black nylon bag for keyboard - Dimensions: 99 x 42,5 x 16 cm (39...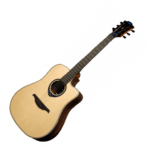 Lag Guitars' Tremontane HyVibe THV30DCE Dreadnought Acoustic-Electric Smart Guitar has plenty of refined details and...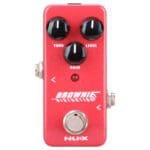 Features Shopping for a British distortion pedal? Try the NUX Brownie! The Classical British rock...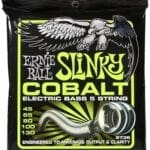 Ernie Ball 2736 Cobalt Regular Slinky Bass Strings for 5-string bass are round-wound for maximum...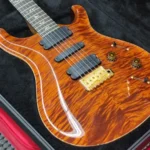 This PTS 513 Rosewood is in good playing condition. It features a 10-grade quilt maple...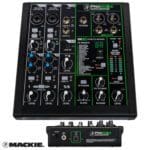 Mackie Profx6v3 6-Channel Professional Effects Mixer with USB PROFESSIONAL SOUND QUALITY • Equipped with 2...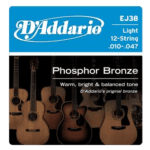 D'addario Acoustic 12-String Set Phospher Bronze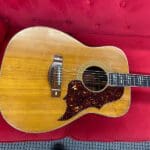 Yamaha FG-300 Acoustic Guitar Red Label MIJ 1970's This guitar looks a little rough but...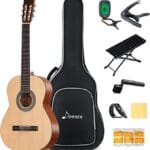 Donner classical guitar - Natural High Gloss Package deal with case and all accessories BUY...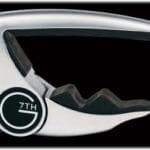 G7th Performance 2 6-string Classical Guitar Capo at a Glance: Why this capo is the...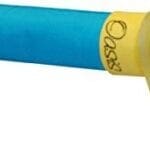 Oasis Ukulele Humidifier OH-18 Oasis met Fred Kamaka Jr. of Kamaka Ukulele at the 2007...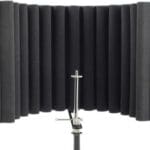 It's important not to let the room affect your mic's signal. The Reflection Filter X...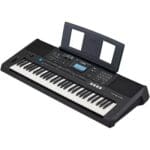 The 61-key PSR-E473 from Yamaha boasts advanced features in an affordable, portable package. It's great...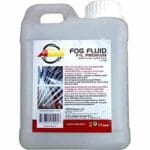 ADJ F1L Premium Fog Juice American DJ F1L Premium Fog Juice is great for: special...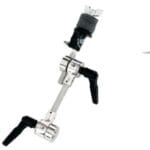 dwsm2031 - 'Puppy bone' angle-adjustable cymbal arm.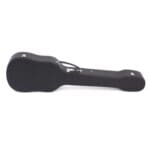 Hardshell Case for Hofner Violin-style Basses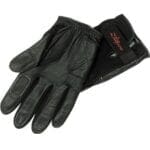 Zildjian Drummers Glove Pair Features vented back Soft lamb-skin palms Velcro closure Sleek black color...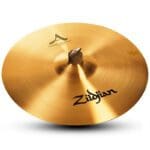 Zildjian 17" A Medium Thin Crash Zildjian 17" A Series Medium Thin Crash Cymbal The...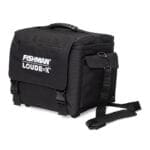 The Fishman Loudbox Mini / Mini Charge Deluxe Carry Bag fits either Loudbox Mini or...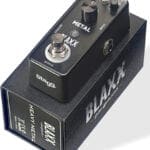 3-mode 'Metal' guitar effect pedal Sturdy die-cast metal housing - True bypass - Heavy duty...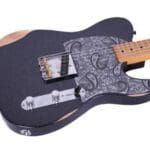 Award-winning country music superstar Brad Paisley joined forces with Fender to put a twist on...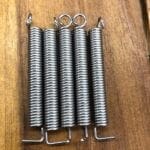 The good folks over at the ESP Custom Lab realized the extra tone additional springs...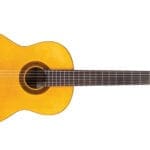 The C1 is a high quality full size nylon string guitar designed to provide aspiring...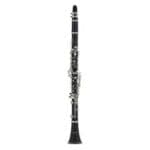 Selmer 1400 model clarinet The Selmer 1400 model clarinet was based off of the well...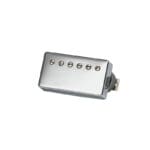 Gibson 57' Classic Humbucker 4-Conductor PU57DBNC4 - Double Black / Nickel Cover Introduced in 1990,...
Assembled overseas in our affiliate shop. Amber brown nitro lacquer. Fully carved spruce top. Fully...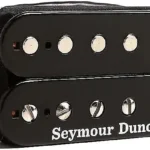 Our original high output ceramic humbucker, the Duncan Distortion bridge model is perfectly suited for...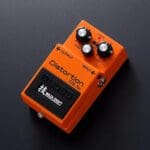 Boss DS1W Now taking orders for late November Early December. Well, now is that time,...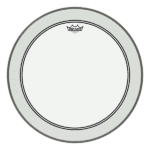 Remo 14" Powerstroke 3 Clear 14" Powerstroke? P3 Clear The Powerstroke? 3 Clear features focused...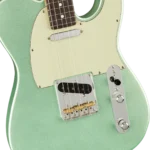 The American Professional II Telecaster® draws from more than seventy years of innovation, inspiration and...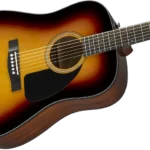 Fender CD-60 Dreadnought V3 Acoustic Guitar Sunburst w/Case The CD-60 dreadnought V3 boasts features you'd...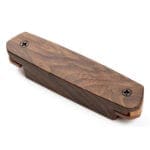 This value-priced cousin of the award-winning Rare Earth pickup shares the same neodymium magnet structure...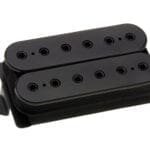 The Evolution® Neck and Bridge humbuckers are the result of two years of research to...
Keyboard Bench small fully adjustable Comfortable, sturdy keyboard bench with adjustable "X" style single braced...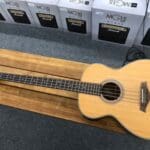 Freshly setup, plays GREAT with nice low low action and no buzz. Small finish scratch...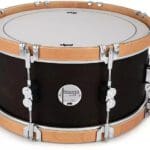 PDP Concept Maple Classic Snare Drum - 6.5 x 14 inch - Walnut with Natural...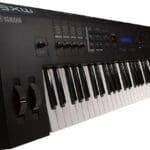 Yamaha MX61 61-Key Digital Synthesizer Built-In Motif Sounds: Black Bridging the Gap Between Hardware and...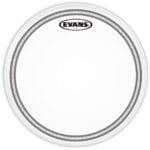 EVANS 14" EC2 SST Coated Batter Drumhead B14EC2S Overview Evans coated EC2 series features two...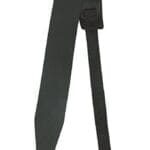 Banjo Strap Leather Black or brown.  These have clips on end to hook to the...
We helped generate the classic guitar tones that inspired players to create new music, and...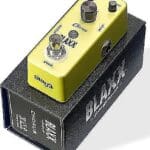 Chorus effect pedal for electric guitar Sturdy die-cast metal housing - True bypass - Heavy...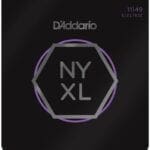 NYXL1149 is designed with larger gauges for players who prefer moderate flexibility and a full,...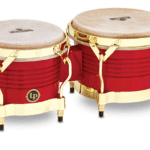 LP Matador Bongos are the ideal choice for any musician looking for traditional styling and...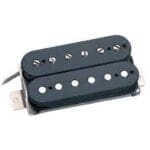 Summary The 59 Model bridge pickup is a full sounding, versatile P.A.F. style humbucker with...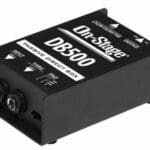 On-Stage brand Direct Box DB500 Passive DI Box Our DB500 Passive DI Box converts any...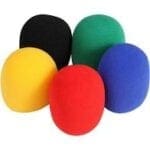 Foam windscreen fits standard-sized handheld vocal microphones, protecting them from unwanted breath sounds during stage...
The Fuzz Face® Mini pedal line features legendary Fuzz Face tones in smaller, more pedalboard-friendly...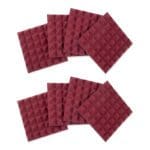 Gator 8 Pack of Burgundy 12x12" Acoustic Pyramid Panel D E T A I L...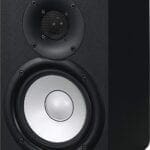 Ever since the 1970's the iconic white woofer and signature sound of Yamaha's nearfield reference...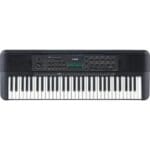 Yamaha PSR-E273 61-Key Arranger Keyboard With AC Adapter - Black Yamaha PSR-E273 61-Key Portable Keyboard...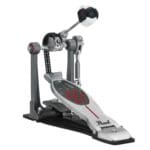 Pearl's Eliminator: Redline is truly a giant leap forward in bass drum pedals. Like having...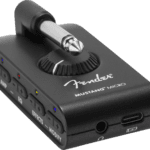 Mustang Micro is a complete personal guitar amplifier featuring a wide selection of tones from...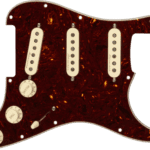 Description Customize your tone with the Pre-Wired Stratocaster pickguards. Made with premium components in the...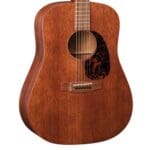 The D15M model continues the Martin tradition with solid mahogany construction and a rich satin...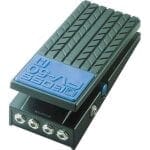 The high-impedance FV-50H is designed to be connected before guitar effect units in the signal...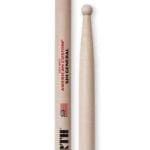 Round tip. Ideal for orchestral work' rock and band. A legendary practice stick. Diameter: .635"...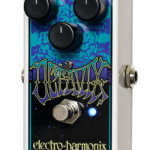 Octavix Octavix delivers the definitive late 1960's fuzzed out, octave up sound together with modern...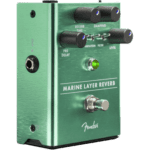 Reverb is an essential element in nearly any rig. Whether you're adding dimension to your...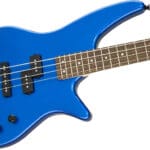 Jackson JS2 Bass 2022 Blue The brand-new offset body style was designed with the artist...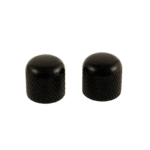 AllParts Dome Knobs Black Push-On Pair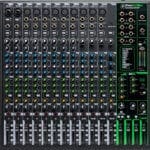 Mackie ProFX16v3 Professional USB Mixer The Mackie ProFX16v3 16-Channel Professional Effects Mixer with USB is...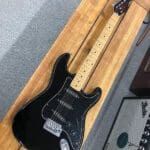 Dixon Excel Series XL MIK - Black Dixon XL MIK electric guitar is in good...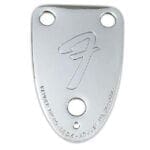 Vintage-style three-screw neck plate fits American Vintage and Classic series 1970s guitar models manufactured from...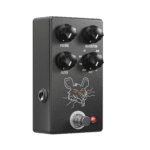 In 1978, the most versatile and influential distortion pedal of all time was invented in...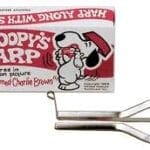 The Jaw Harp is played by holding the instrument between the teeth and or lips....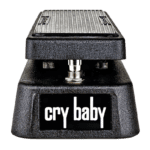 When people talk about wah-wah pedals, they're talking about the Cry Baby Wahs. This is...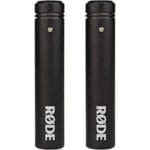 PLEASE CONTACT US FOR SHIPPING QUOTE AND AVAILABILITY!!! Matched pair of "pencil" microphones from...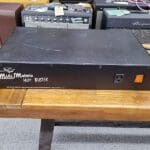 Midi Motors Hum Buster HB-100 Rackmount Power Supply Black This Rackmount Power strip works well...
Cardioid Dynamic Vocal Microphone The PGA58 delivers excellent sound for lead and backup vocal performance....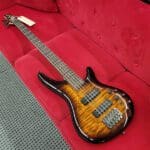 Ibanez SR405EQM 5-string Bass Dragon Eye Burst This Ibanez SR405 5-string bass is in good...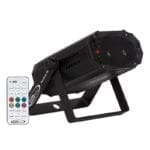 The Eliminator Lighting Nucleus 3D produces over 200 red and green laser beams that rotate...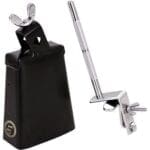 This LP City Series cowbell is based on the legendary Black Beauty cowbell and comes...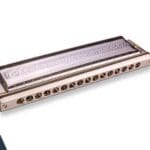 The Big Chromatic When it came on the market in 1938, the 64 Chromonica was...
Display Model Zildjian 18" EFX sold with full factory warranty. If interested please make us...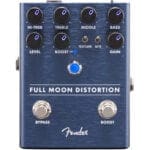 Packed with brutal, high-gain tone and sound-shaping options galore, the Full Moon Distortion pedal has...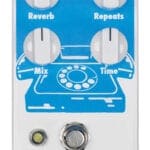 The Dispatch Master is one of our favorite devices at EQD, and remains our top-seller...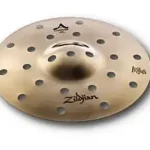 Zildjian 10" A Custom EFX Splash Cymbal - Brilliant The A Custom EFX is a...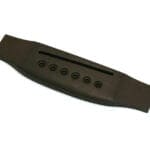 Guitar Bridge acoustic assorted We have a box full of different sizes in store. $5...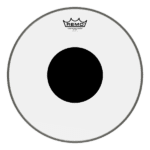 Remo 20" Control Sound 20" Black Dot Bass Drum Controlled Sound? Clear Black Dot? The...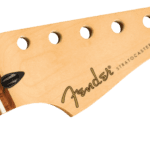 Crafted at our Ensenada, Mexico, manufacturing facility, this genuine Fender Baritone Sub-Sonic Stratocaster® guitar neck...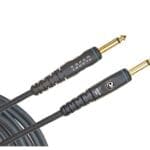 Planet Waves Custom Series Instrument Cables feature gold plated connectors for superior signal flow and...
Victor Litz Music offers private music lessons in-store and online virtual All Instruments—All Styles --All Levels. We also offer the Victor Litz Music Academy of Rock group rock band program for students and adults.
Repairs available on guitars and most string instruments, band and orchestral instruments, percussion and more.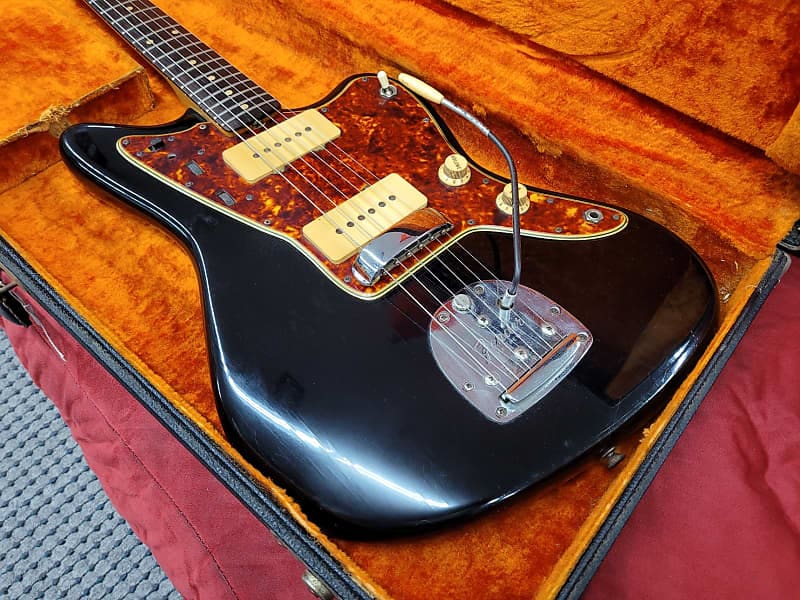 Victor Litz Music is famous DISCOUNT PRICES, special purchases, bargains. We offer all the top name brands.
CASH PAID used and vintage musical instruments and equipment. We also take trade- ins and consignments.