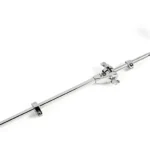 dwsm934 - SM912 18-inch by 1/2-inch boom cymbal arm. Fits any V-clamp or accessory clamp...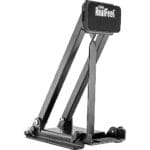 Evans RFBASS RealFeel Folding Bass Pedal Practice Pad Black OVERVIEW RealFeel" practice pads are the...
Mix Series Compact Mixers are reliably rugged, with the proven quality you expect from Mackie,...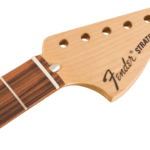 Crafted at our Ensenada, Mexico manufacturing facility, this genuine vintage-style 3-bolt Stratocaster® guitar neck features...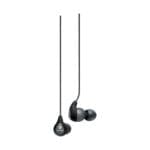 The SE215 delivers detailed sound with enhanced bass. A detachable cable with formable wire enables...
SCOOPED STRAT Vintage Stratocaster Pickups The Scooped Strat pickups were designed for players that wanted...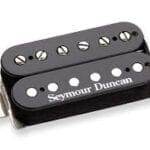 Summary The Jazz Model neck is a bright, vintage-output humbucker which stays clear even under...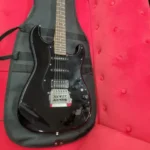 This Fender Contemporary Start has been setup w/9s and plays great with a nice low...
On-Stage Lighting Stand Quick-Connect U-Mount Lighting Stand Fastest, secure way to erect and dismantle lightweight...
DIGITAL STOMP BOX with multiple built-in digital samples of percussion sounds that can be played...
Allparts Tele Control Plate C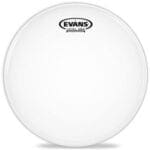 Evans G1 Coated Batter Drumhead 12 inch Evans coated G1 single-ply drum head is designed...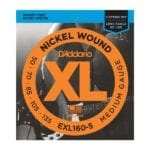 EXL160-5 is the 5-string version of D'Addario's top-selling heavy gauge bass string set. With the...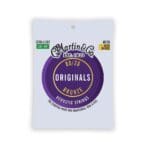 Martin Original Guitar Strings M170 The string that started it all 50 years ago is...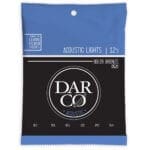 Darco D520 80/20 Bronze Acoustic Guitar Strings Light 12-54 The Darco line of acoustic strings...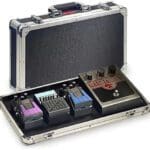 Stagg UPC-535 Guitar Effect Pedals Case with High Density Foam Padded Interior - Black Rugged,...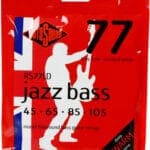 OVERVIEW Handmade in England. Gauges: 45-65-85-105. Flatwound. Monel. One of the original Rotosound sets from...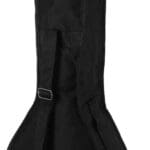 Mandolin gig bag padded universal fit fits A and most F style bags Brand may...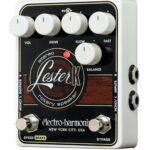 Lester K Rotary speaker emulation at its finest in a compact, easy-to-use package. Stereo...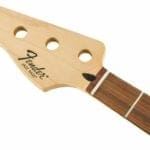 Fender Jazz Bass LH Lefty PF Genuine Replacement Electric Bass Guitar Neck Genuine Fender LEFT...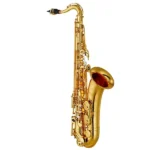 OVERVIEW Beautifully made, redesigned intermediate tenor. Design and construction elements The YTS-480 design and layout...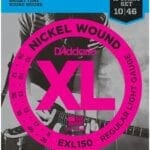 The EXL150 set is the most popular choice for 12-strings guitars, providing the ideal balance...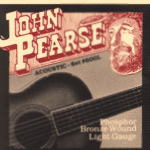 John Pearse phospher bronze light gauge strings. jp600l 600l John Pearse Acoustic Light gauge...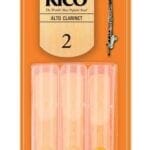 Rico Alto Clarinet Reeds 3-Pack #2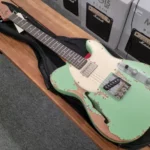 Really cool reliced thinline tele done by Nate's relic guitars in GA. This guitar has...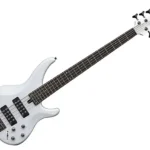 The Yamaha TRBX305 5-string bass guitar brings versatility, killer looks, and amazing performance together in...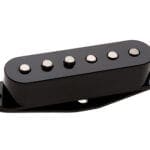 DiMarzio modeled their Area '58 after one of the most celebrated Strat pickups from 1958,...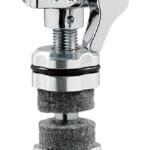 dwsmOTC - The One-Touch Clutch®. Adjusting hi-hat tension has never been so easy. Simply turn...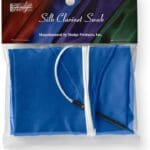 Hodge Silk Clarinet Swab  100 Percent Pure Silk Absorbent No Lint Compressible blue is shown...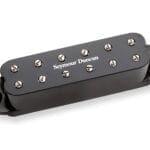 Single coil sized humbucker, with the growl and warmth of a PAF that will transform...
Trumpet lyre bent style This is the version that you remove the 3rd slide ring...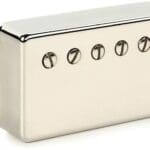 The '59 Model SH-1 is Seymour Duncan's take on the classic Seth Lover PAF (Patent...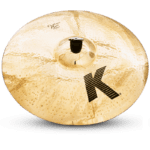 This Ride is from an open box set at a reduced. It would normally sell...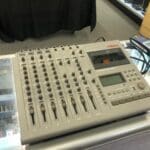 Super clean, very cool cassette recorder. Powers on and motor turns, fast forward and rewind...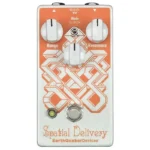 EarthQuaker Devices Spatial Delivery V2 Saddle up on the EarthQuaker Devices Spatial Delivery V2 Envelope...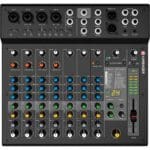 Harbinger LX12 12-Channel Analog Mixer With Bluetooth, FX and USB Audio The Harbinger LX12 is...
Gibson 57' Classic Humbucker Pickup PU57DBGC2 - Double Black / Gold Cover Introduced in 1990,...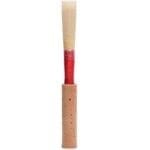 Oboe Reed medium soft or medium or medium hard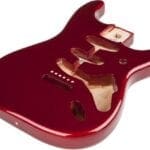 Crafted at our Ensenada, Mexico, manufacturing facility, this genuine Fender Stratocaster® guitar body is routed...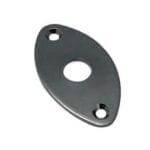 Jackplate for Edge Mount - Football shaped, Black, with screws. Jack hole diameter is 3/8"...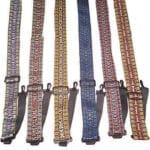 Banjo strap with clips on both ends to attach to your banjo. Easy to use...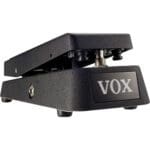 VOX V845 Classic Wah Pedal he Vox V845 Classic Wah Pedal is based on the...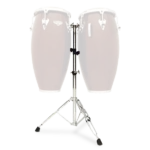 This height-adjustable, chrome-plated steel stand holds two congas. It's equipped with protective shell grippers, a...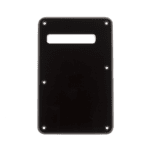 Modern single-ply Stratocaster tremolo backplate with single large string slot.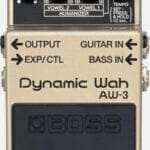 The BOSS AW-3 Dynamic Wah pedal gives guitarists a wide range of classic auto-wah and...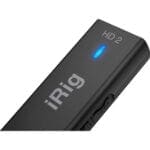 96kHz Pro Sound. Stage-ready features. Rock it everywhere on your iPhone, iPad or Mac/PC. The...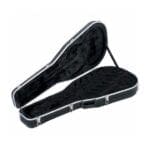 Pro Rock Gear dreadnought molded case deluxe guitar case for steel string guitars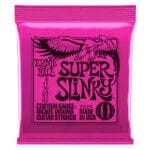 Ernie Ball Super Slinky Nickel Wound Electric Guitar Strings Ernie Ball Regular Slinky Electric Strings...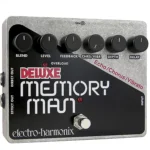 Electro-Harmonix Deluxe Memory Man, Delay Effects Pedal, Analog, Chorus, Vibrato, True Bypass Switching. Tap Tempo...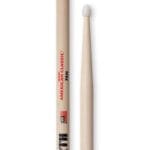 Vic Firth American Classic Hickory Nylon Tip 7A Drumsticks. Nylon tip offers the 7A player...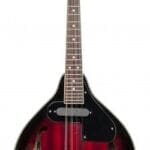 Redburst acoustic-electric bluegrass mandolin with nato top - Top: Nato - Back and sides: Nato...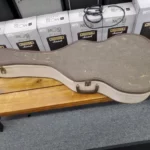 As is we have not cleared it at all Selling as we got it.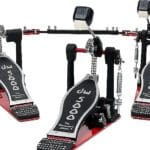 DW 5000 Series Accelerator Single Bass Drum Pedal DWCP5000AD4 - Black / Red AN INDUSTRY...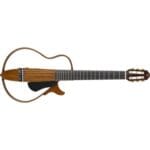 Inspired by traditional classical guitar design, the SLG200N features a slim neck, thin body, and...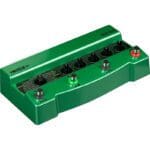 Line 6 DL4 MkII Delay Modeler Pedal The original Line 6 DL4 Delay Modeler is...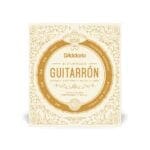 MG10N is a normal tension string set optimized for Guitarr?n with Phosphor Bronze basses and...

Jackplate for Edge Mount - Football shaped, Gold plated, with screws. Jack hole diameter is...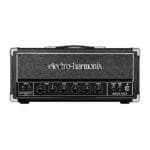 Electro-Harmonix MIG-50 2-Channel 50-Watt Tube Guitar Amp Head Dripping with genuine saturated tube tone, the...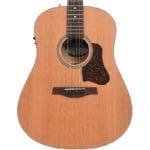 Seagull S6 Original Presys II Acoustic-Electric Guitar Natural The flagship of the Seagull line, the...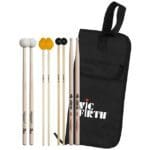 Vic Firth EP2 Educational Pack A step up from the EP1, the EP2A includes all...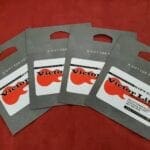 Give A Victor Litz Music Gift Card/ gift certificate Gift cards available in store or on...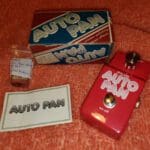 This one is cleaner then any other Original box, papers, insert for bottom and Original...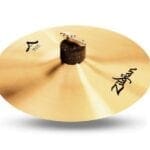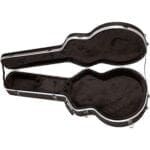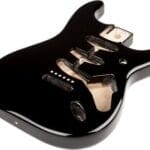 Crafted at our Ensenada, Mexico, manufacturing facility, this genuine Fender Stratocaster® guitar body is routed...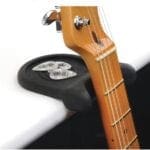 The Planet Waves Guitar Rest turns any flat surface into a guitar stand. Simply lay...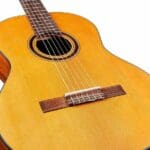 The C3M is one of our most popular entry-level nylon string guitars. Lightweight and comfortable...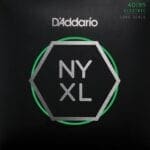 D'Addario's NYXL electric bass string sets feature the innovative combination of NYXL nickel-plated wrap wire...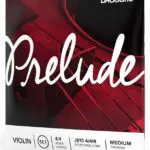 D'Addario Prelude Violin String Set D'Addario Prelude Violin String Set, 4/4 Scale Medium Tension –...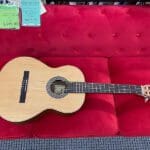 Alhambra 1 OP Classical Guitar Natural with Gig Bag Guitar is in good playing condition....
This variation of the MS7311B features a U-shaped base instead of the heavy tripod design,...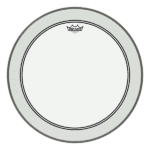 Remo 14" Powerstroke 3 Clear 14" Powerstroke? P3 Clear The Powerstroke? 3 Clear features focused...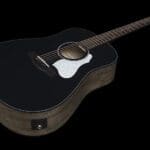 Seagull S6 Classic Black A/E Black The S6 Series sees a cool new addition to...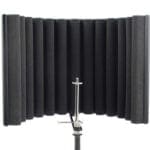 The RF-X is an instant vocal booth for any home studio. Unwanted room sound interfering...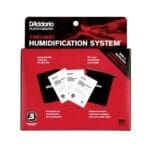 D'Addario brings you Boveda's patented technology as part of our instrument care line. The Two-Way...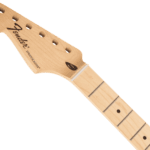 Crafted at our Ensenada, Mexico, manufacturing facility, this genuine left-hand Fender Stratocaster" guitar maple neck...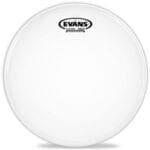 Evans G2 Clear Drumhead 13 inch Evans™ G2™ tom batter heads feature two plies of...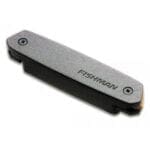 This value-priced cousin of the award-winning Rare Earth pickup shares the same neodymium magnet structure...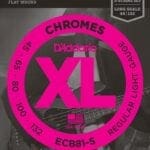 ECB81-5, the 5-string version of D'Addario's best-selling Flatwound bass strings, are known for their warm,...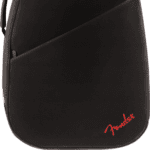 Fender's F405 Series gig bag is a stylish and affordable way to keep your dreadnought...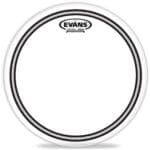 Evans EC2S Clear SST Drumhead Evans™ EC2™ series features two plies of 7mil film with...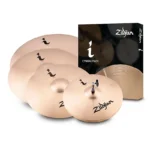 OVERVIEW Hit the stage with the Zildjian I Series Pro Gig cymbal set. The Zildjian...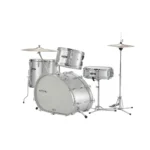 Vox Telstar 4-Piece Shell Pack w/Hardware Silver Croco DRUM-SET IS BUILT IN STORE AND ALREADY...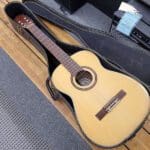 Kimberly Nylon String Guitar w/ Case 1960s - Natural This vintage Kimberly classical guitar is...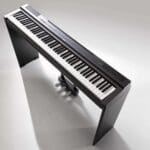 Yamaha P-125 Digital Piano - Black P125 Music brings joy to so many of us....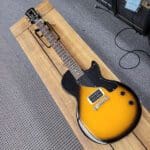 Epiphone Les Paul Junior 2012 Tobacco Sunburst This Epiphone Les Paul Junior is in good...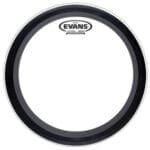 Evans 18" Emad Batter Bass DrumHead Evans™ EMAD™ series features a single ply of 10mil...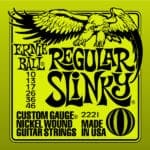 Ernie Ball Regular Slinky Nickel Wound Electric Guitar Strings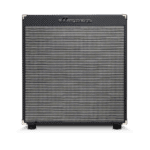 RB-210 The 500-watt RB-210 is the ideal portable gigging amp. Dual custom 10" Eminence® speakers coupled...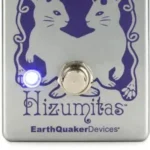 Get A Faithful Sonic Recreation Of Wata From Boris' Crushing Go-To Fuzz - The Earthquaker...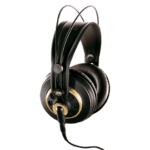 Classic cans The AKG K240 Studio over-ear, semi-open headphones are designed for professional applications such...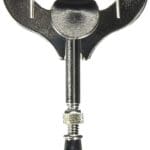 Clarinet lyre for holding sheet music to the clarinet this works best with a flip...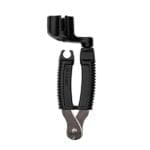 Unlike ordinary peg winders, the patented Pro-Winder is a high-quality peg winder with a built-in...
kickport model kp1 in black Looking to extend the low end and punch of your...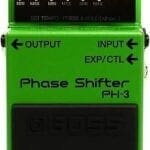 Victor Litz Music is an authorized Boss and Roland Internet dealer. All Boss and Roland...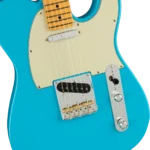 General Color Miami Blue Country Of Origin US Orientation Right-Hand Series American Professional II Neck...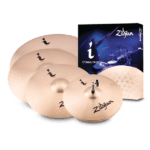 I PRO GIG PACK The Pro Gig Pack expands on the standard sizes, adding a...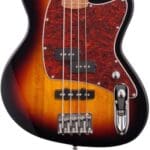 Reflecting a classic Ibanez body style, the Talman Bass Series sports a cool retro look...
Victor Litz Music offers private music lessons in-store and online virtual All Instruments—All Styles --All Levels. We also offer the Victor Litz Music Academy of Rock group rock band program for students and adults.
Repairs available on guitars and most string instruments, band and orchestral instruments, percussion and more.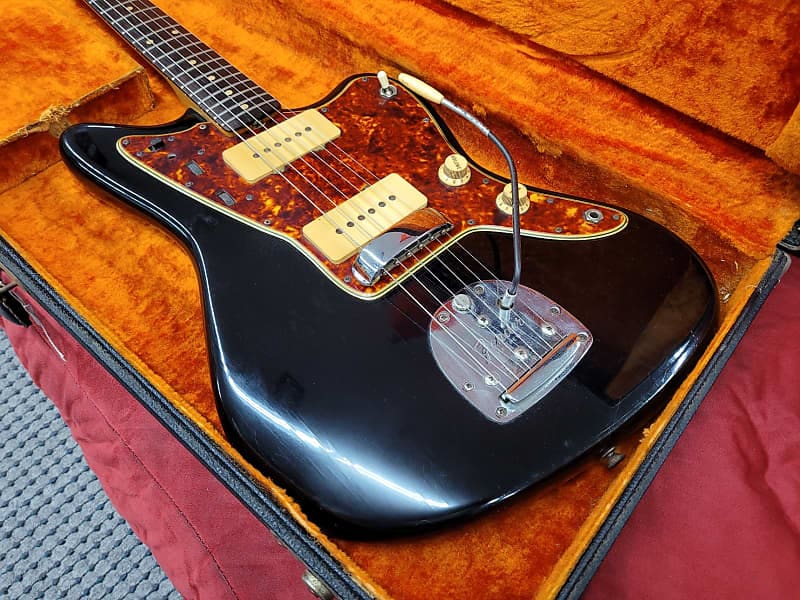 Victor Litz Music is famous DISCOUNT PRICES, special purchases, bargains. We offer all the top name brands.
CASH PAID used and vintage musical instruments and equipment. We also take trade- ins and consignments.